"We admitted that we were powerless over our addiction, that our lives had become unmanageable." That's Step 1 of the 12-Steps of Alcoholics Anonymous, and as anyone who is active in the 12-Step community will tell you, admitting powerlessness is far from a sign of defeat.
Step 1: The First Step Toward a Solution
We live in a society that tells us we should be able to figure out our problems and overcome challenges on our own; that if we can't, we're weak. Being open to trying something new requires a great deal of courage because it's an admission that you don't have all the answers.
Powerlessness is not meant to disempower. Although you may be powerless in the fact that you struggle with addiction and have no control over it, you are not powerless over the actions you can take because of that knowledge. By accepting the things you cannot change and understanding that it's possible to change the things that are within your control, you open yourself up to options that can help you heal.
We Are Here For You
Let Us Help You Heal
Our Alcohol detoxification experience is second to none.
Learn how we can help by speaking with one of our Treatment Advisors today.
Letting go of the past, accepting your present and opening yourself up to a new way of living isn't an easy thing to do, especially in the beginning. The 12-step road to recovery can appear pretty intimidating to someone who is just starting out, but solutions exist. You just don't know them yet.
Powerlessness refers to a lack of control, and it helps you realize that there are things you can do to treat your addiction and create the life you want. Although you can't change your addiction, you can learn how to live a sober life in recovery.
Our Alcohol Treatment Services Include
---
The Power of Powerlessness
You aren't powerless when it comes to entering treatment or a recovery program. You aren't powerless when it comes to choosing not to drink or use drugs. But you are, however, powerless when substances are in your body.
It's so easy to blame other people for our problems, but recovery requires us to take personal responsibility, and that's exactly what Alcoholics Anonymous teaches. It's your responsibility to stay engaged in your recovery and work with your sponsor. It's your responsibility to be open and willing to treatment and growth. And if you end up drinking or using once sober, you have to take responsibility for that too. You can't blame it on powerlessness–that is, the complete inability to control your actions.
Ready To Begin Your Alcohol Treatment?
Let Us Help Your Family Heal
Our family therapy program is second to none.
Learn how we can help your family by calling a Treatment Advisor now.
Acknowledging your powerlessness is liberating because it helps you realize the things you are powerless over so you can devote your energy to your actions–the things you can control. You may be powerless over addiction, but you aren't powerless, period. Once you realize what you can and cannot change, you're actually quite powerful.
Recovery is a journey that can seem intimidating if you're just beginning, but in AA, you just have to take it one step at a time. Asking for help seems like such a simple concept, but admitting powerlessness is a humbling, courageous act. In recovery, we learn that it takes far more strength to surrender and admit powerlessness than it does to try to control addiction by ourselves.
Begin Healing Now!
Have A Call With One Of Our Treatment Advisors
Caring & Experienced Staff

Fully Licensed & Accredited
At Immersion Recovery Center, we help clients recreate their lives through the guiding principles of the 12-Step program. For more information about our 12-step immersion program and clinical services, contact us at (888) 693-1604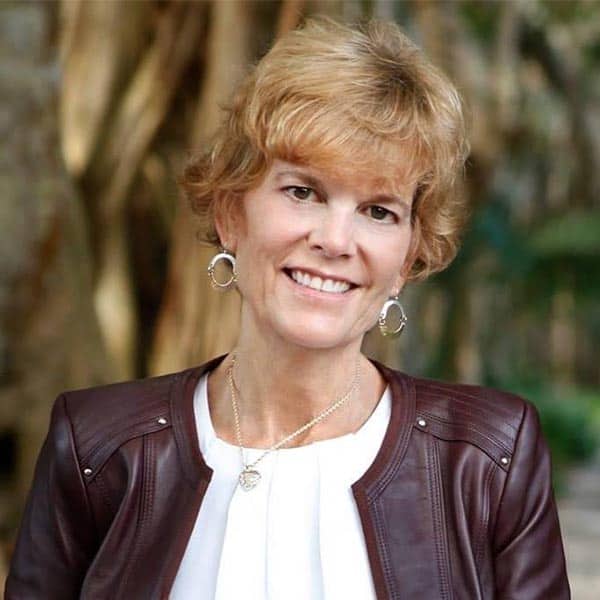 Reviewed for accuracy by :
Serving as the Inpatient Clinical Director at Immersion Recovery Center, Susan will work directly with staff members, clients, and family members to ensure the clinical program remains as effective and individualized as possible. Susan is no stranger to the fields of behavioral health and addiction. She has over 25 years of experience, working in an inpatient setting, an outpatient setting, acute stabilization and nearly all other settings in the realm of addiction recovery.