Focused Treatment Options


Getting Sober in a 12 Step Program
Local addiction treatment can allow individuals to benefit from the support of loved ones, provide an encouraging environment, and cultivate a sense of compassion and belonging. Involving family and friends in the recovery process can help rebuild broken relationships, mitigate the risk of relapse, and foster an encouraging environment that promotes long-term sobriety.
If you or a loved one is struggling with substance use, it's critical to seek professional treatment to assist in the recovery process. Immersion Recovery Center offers individual, family, and group therapy, as well as multiple levels of care, including inpatient and outpatient programs. Contact us today to learn more about our personalized treatment plans and find out how we can help you and your family overcome addiction.
The Impact of Addiction on Family Members
Substance use and addiction can dramatically affect the lives of family members emotionally, socially, and financially. These include spouses, parents, children, and many others. (1) Addiction is considered a family disease, and the loved ones of those battling addiction often experience unpleasant emotions, such as guilt, shame, anger, or more serious mental health issues, such as anxiety and depression.
A loved one's addiction can also adversely affect family dynamics and cause conflict and relationship strain. Sustaining an active addiction can also be expensive, and family members may find themselves being enablers and forced to take care of financial issues due to their loved one's substance misuse, including medical bills, housing, and other addiction-related expenses.
The Benefits of Family Support in Addiction Recovery
Family support can be a vital component of local addiction recovery programs, and can have many benefits for both the individual and their loved ones while they begin the healing process.
Benefits of Family Support in Local Addiction Treatment Include:
Motivation, encouragement, and accountability, helping the person concentrate on their goals and remain committed to their recovery.
Healthy and open communication, helping to strengthen bonds.
Increased stability and reduced stress, helping to support the individual and their family members.
Improved mental health, through engagement in family therapy and support groups that provide a safe and neutral environment for individual expression.
Renewed sense of trust and empathy between the individual and family as a whole, leading to stronger, healthier relationships.
We Are Here For You
Let Us Help You Heal
Our Drug & Alcohol detoxification experience is second to none.
Learn how we can help by speaking with one of our Treatment Advisors today.
The Role of Family Therapy in Local Addiction Recovery
Family therapy is a common approach to recovery designed to focus on the whole family and the impact of all of those involved.
Key Roles of Family Therapy Include:
Addiction Education—To help families understand how addiction is affecting their loved one, their relationships, and life.
Healthier Communication—To minimize misunderstandings and conflicts, and strengthen relationships.
Emotional Support—To help families better deal with challenges and become more adaptive.
Setting Boundaries—To eliminate dysfunctional support strategies, such as enabling, which can be vital for encouraging sobriety.
Addressing Underlying Issues—To discuss and address contributors to addiction, including trauma, mental health disorders, or relationship issues.
Relapse Prevention—To help individuals and family members recognize triggers and devise strategies to prevent relapse and foster long-term recovery.
Strategies for Families To Support a Loved One in Recovery
It can often be difficult to support a loved one in recovery constructively, but there are several strategies families can use to help their loved one when they are in need of it most.
Strategies for Supporting a Loved One Include:
Education on substance use can help the family understand what the individual is going through and how they can best support them.
Ensure the person understands that the family is there for them and will offer emotional support throughout their recovery.
Encouragement can help the individual express their feelings and listen without feeling defensive.
Being patient and understanding with the person as they navigate the ups and downs of recovery.
Participating in support groups such as Al-Anon or Nar-Anon helps families connect with others who are experiencing the same issues.
Avoid enabling the loved one's addiction or failing to enforce consequences for breaking rules.
Encourage the individual to adopt healthy habits, such as a balanced diet, exercise, and holistic techniques like meditation, to support their physical and spiritual as well as their emotional wellness.
Acknowledge and celebrate milestones in recovery to provide the person with positive reinforcement and motivate them to continue to progress.
Addressing Family Communication Issues in Addiction Recovery
Families affected by addiction often experience problems with communication, which can make it challenging for those suffering to receive the support they need.
Healthy communication within the family, as it pertains to addiction, is vitally important, and its power cannot be understated. (2) This can be achieved through active listening, asking the right questions, and urging other family members to follow by example. Never judge or blame the individual for their addiction, mental health condition, or related issues. Instead, explain to them how their actions have affected the family and yourself.
A strategy that families who communicate effectively use is to hold family meetings, arrange an agenda, and provide a comfortable, familiar environment for everyone to express their thoughts and feelings. To confront addiction and its effects, you will need to ensure these meetings are healthy and constructive, express concern and unconditional love for the person of focus, and consider how everyone involved can repair and strengthen relationships and alter unhealthy patterns of communication.
You can also consider planning an intervention, in which an experienced interventionist, such as an addiction specialist, arranges a structured family gathering. (3) Here, family members are allowed to communicate openly while avoiding judgmental comments that could upset the person with the addiction and make them emotionally retreat. The objective of this meeting is to ensure the individual understands that they have a serious condition and that detox and comprehensive treatment may be required to help them achieve sobriety and maintain ongoing recovery. At this time, family members are urged to also explain the consequences the person will face if they refuse to seek professional treatment.
Ready To Begin Your Drug & Alcohol Treatment?
Let Us Help Your Family Heal
Our family therapy program is second to none.
Learn how we can help your family by calling a Treatment Advisor now.
How To Navigate Relapses & Continuing Care With Family Support
Coping with and recovering from relapses can be daunting for families and their loved ones. That said, it's essential to understand that the relapse rates for addiction are similar to those of other chronic, incurable physical and mental illnesses. (4) Moreover, relapses are common and do not mean treatment has failed or that long-term recovery is impossible. It's better viewed as a chance to revisit discussions about cravings and triggers, and adjust treatment plans accordingly.
Remaining supportive and avoiding comments that can make your loved one feel ashamed or have a sense of failure is vital to helping them overcome their relapse. Instead, offer encouragement and celebrate the progress and accomplishments they've already made. Urge them to continue treatment and help them seek additional support and resources if needed.
Begin Healing Now!
Have A Call With One Of Our Treatment Advisors
Caring & Experienced Staff

Fully Licensed & Accredited
Reach Out to Boca Detox Today To Learn More
Local addiction treatment can make it much easier for loved ones to provide support and participate in an individual's treatment. This can be vital for those whose addiction has resulted in isolation from their support system. Immersion Recovery Center offers integrated, long-term programs that consist of clinically proven treatments for both addiction and co-occurring mental health conditions. Contact us today for a free, no-obligation health insurance benefits check and learn more about our simple admissions process and full continuum of care.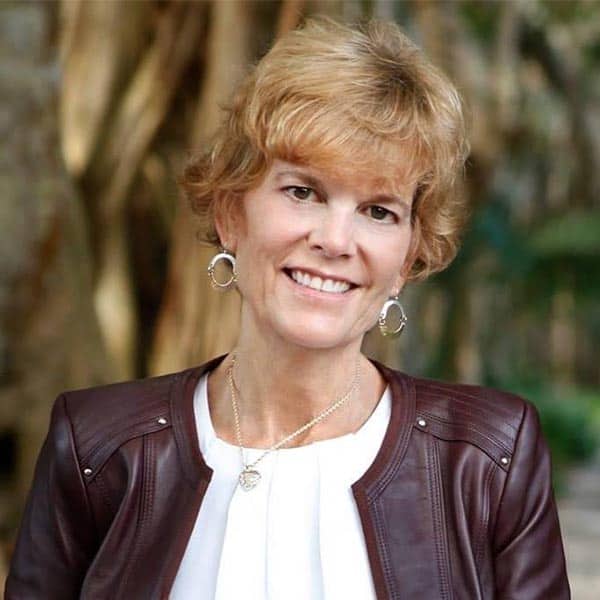 Reviewed for accuracy by :
Serving as the Inpatient Clinical Director at Immersion Recovery Center, Susan will work directly with staff members, clients, and family members to ensure the clinical program remains as effective and individualized as possible. Susan is no stranger to the fields of behavioral health and addiction. She has over 25 years of experience, working in an inpatient setting, an outpatient setting, acute stabilization and nearly all other settings in the realm of addiction recovery.