Focused Treatment Options


Getting Sober in a 12 Step Program
Telehealth and virtual treatment options have exploded in popularity recently. Many are opting for virtual treatment from the comfort of their home. Though many see this as an overall benefit, some are hesitant towards this modern treatment modality. Many are concerned with the privacy, access, and overall efficacy of virtual treatment.
If you or someone you love is in need of substance use treatment, contact Guardian Recovery Network today. Our trained clinicians are well equipped to provide both in-person and virtual treatment options that fit your needs. Our admissions coordinators are available right now to answer any questions you may have and even conduct a free, no obligation, insurance check. Call Gua rdian Recovery Network today.
The Rise of Telehealth in Addiction Treatment
Telehealth for treating substance use disorders has exploded in popularity in recent years. Most treatment facilities will offer some form of telehealth option which was unheard of just a few short years ago.
One factor that has played into the rise of telehealth options is the advancement of technology. Having systems of video communication that are both reliable and accessible to most people is required for the success of a telehealth program. This is exactly what is available today with advancements in video communication capabilities.
Another important factor in the dramatic rise of telehealth options is the COVID-19 epidemic (1). With millions unable or uncomfortable with attending in person treatment, their need for services began to go unrecognized. Out of necessity, many programs were able to pivot and begin answering this need for services by providing a telehealth option. Though many of the restrictions around the epidemic have been lifted, many facilities have continued to incorporate this element of their program.
Benefits of Virtual Addiction Treatment
Though some were initially hesitant to transition to a virtual means of treating substance use disorders, telehealth services have shown to provide a multitude of key benefits.
Accessibility
The first, and probably most obvious, benefit is the accessibility of virtual services. Program participants having the ability to access services from anywhere in the world has become a key stepping stone for many to begin their path to recovery with a lower barrier to entry.
Affordability
Another important benefit of telehealth options is the affordability of these programs. Providing quality personal or group therapy at an affordable price has helped many receive the treatment that they need.
Privacy
A crucial element of any quality substance use treatment is the privacy required. It is important in developing the rapport and vulnerability required for quality counseling to maintain confidentiality. Telehealth affords program participants one of the highest forms of confidentiality. The ability to participate in treatment on their schedule and at their location means that participants can feel safe knowing that their privacy is in their own hands.
We Are Here For You
Let Us Help You Heal
Our Drug & Alcohol detoxification experience is second to none.
Learn how we can help by speaking with one of our Treatment Advisors today.
Challenges & Limitations of Virtual Addiction Treatment
Though it provides a long list of benefits, there are some potential limitations and challenges associated with virtual treatment.
Technological Factors
As technologically advanced as our society has become, there is always the possibility of malfunction. Devices and networks all have the potential to function improperly and with that, limit the therapeutic process. Along with malfunction, many are unable to obtain the appropriate technological devices required for treatment. Due to many factors including poverty, location, or limited knowledge of technology many do not have the necessary access to these devices.
Efficacy of Telehealth & Virtual Addiction Treatment
Telehealth treatment has easier access, but many wonder if it is as effective as its in person counterpart.
Is Virtual & Telehealth Addiction Treatment as Effective as In-Person Treatment?
According to studies conducted on over 100 substance use treatment facilities, the conclusion is a resounding yes. By all measurable markers, studies have shown (2) that virtual substance use treatment has proven to be as effective as in person treatment. Though it presents unique obstacles, the services provided have yielded equal results to those that come from in person treatment modalities.
Virtual Recovery Support Groups as Alternatives to In-person 12-Step Meetings
Another important element of virtual treatment is the ability to provide virtual 12-step meetings. These online meetings provide the same benefits and obstacles as virtual treatment, but offer a great alternative to those who may not be able to attend in-person meetings.
Ready To Begin Your Drug & Alcohol Treatment?
Let Us Help Your Family Heal
Our family therapy program is second to none.
Learn how we can help your family by calling a Treatment Advisor now.
Online Support Tools for Addiction Treatment
As technology continues to advance, these advancements continue to help provide a better network of resources to those seeking substance use treatment. From apps that help connect those in recovery to databases for local 12-step (3) meetings, the possibilities for virtual resources are endless.
Begin Healing Now!
Have A Call With One Of Our Treatment Advisors
Caring & Experienced Staff

Fully Licensed & Accredited
Legal & Regulatory Considerations of Telehealth in Addiction Treatment
Though telehealth programs are held to many of the same standards as in-person treatment options, there are a few key elements to consider.
Licensing
With any curriculum, platform, or program, there are licensing requirements for legal permission for their utilization. Ensuring that all of these requirements are met is a great indication of a quality telehealth program.
Confidentiality
Confidentiality for both the therapist and participant are crucial elements to the success of substance use treatment. Ensuring that both you and the counselor are in locations where sensitive information will not be compromised is a factor to consider throughout the telehealth process.
Security
Unfortunately, with the advancements in helpful technology, the advancements in methods to breach these secured systems increases as well. Ensuring that there is a secure online connection along with trusted devices is an important factor to consider in telehealth.
Whether online or in person, substance use treatment can provide the tools needed for success in sobriety. Guardian Recovery Network understands what it means to have quality substance use treatment and is committed to providing this for all program participants. Call Guardian Recovery Network today and speak with an admissions coordinator to discuss your in-person and telehealth options. Your journey to freedom from addiction can start today.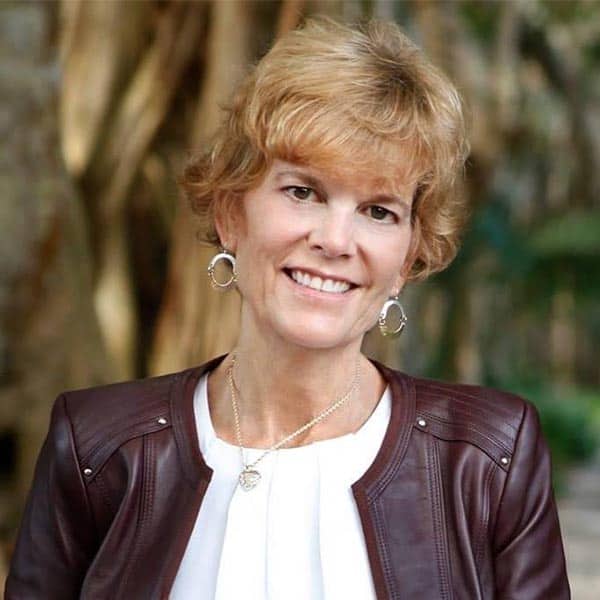 Reviewed for accuracy by :
Serving as the Inpatient Clinical Director at Immersion Recovery Center, Susan will work directly with staff members, clients, and family members to ensure the clinical program remains as effective and individualized as possible. Susan is no stranger to the fields of behavioral health and addiction. She has over 25 years of experience, working in an inpatient setting, an outpatient setting, acute stabilization and nearly all other settings in the realm of addiction recovery.