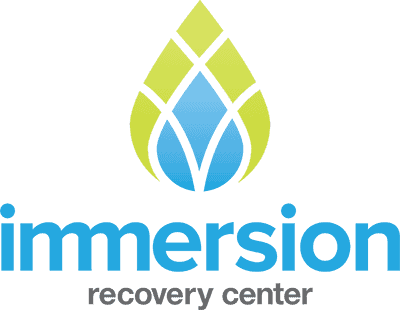 South Florida's
Premier Addiction Treatment Center
Immersion Recovery Center is part of the Guardian Recovery Network (GRN), a leader in substance use disorder treatment with two decades of experience providing a full continuum of care for clients and their families throughout the recovery process.
The Immersion Recovery experience was created by top addiction treatment professionals and using extensive feedback from clients to create a truly unique and highly effective program. We serve as South Florida's leading substance use treatment center.
Immersion Recovery utilizes a combination of evidence-based practices and holistic methods to provide an individualized recovery experience that is tailored to each patient's unique situation. The disease of chemical dependency can strike anyone, regardless of age, gender, education, or socioeconomic status. Immersion Recovery Center is here to help people redirect themselves out of that negative trajectory and successfully enter a new life free from addiction.
About Immersion's Addiction Treatment Program
Home to one of the only true immersion recovery programs in the U.S., our South Florida wellness center fuses a 12-step approach with clinically dynamic and alternative therapies to deliver highly successful results. When addiction steals your hope or robs a loved one of the life they deserve, Immersion illuminates the darkness and helps restore physical, emotional, spiritual and relational well-being. Setting guests on the road to long-term recovery, we have created a healing oasis run by highly credentialed specialists and based on time-tested therapy approaches.
The Immersion Recovery Center Difference
Your search for a South Florida rehab can be daunting, so we make the choice simple. Acting as your advocate, we help you navigate insurance guidelines and achieve ambitious recovery goals with the help of a supportive clinical team. Located in a community of sprawling beaches, hiking trails and water recreation, our new South Florida facility houses these exceptional features and amenities:
Four stories of luxury
Private bedrooms & bathrooms
Gender Specific
Classically trained chef & state-of-the-art kitchen
Spacious dining & fellowship areas
Outdoor living areas
Recreation center & client entertainment lounge
Inviting meeting rooms & therapy areas
Our Distinct Program Approach
Alcoholics Anonymous Big Book® program is one of the most successful in the industry. At Immersion Recovery Center, clients take a pragmatic, daily approach to integrating 12-step tenets into their lives. Our sophisticated curriculum also includes a blend of clinically dynamic therapies and alternative modalities. It is this "fusion concept" that makes Immersion's recovery program a breath of fresh air—and a well-rounded success.
Comprehensive Recovery Programs
As you enter Immersion Recovery Center's intensive residential or IOP program you will launch a recovery journey that helps you unravel deep-rooted issues, rest in a Higher Power and live in daily gratitude.
Recovery at Our South Florida Retreat
Immersion Recovery Center provides life-saving hope when all seems lost. As you move toward comprehensive recovery that is grounded in Immersions 12 step recovery process, our compassionate clinical care team will teach you to build essential life skills, to love and respect yourself and to create a plan for a fulfilled life of long-term sobriety. To learn more about our Florida wellness center or get addiction treatment for someone you love, share your story with an admissions counselor by clicking here.
The insecurity, pain and destruction of alcoholism or drug addiction does not disappear on its own, and you need a support system. Choose Immersion and find a team that has walked this road before and can help you overcome your frailties and emerge stronger and more independent—each day. True transformation is possible, and now is the time to begin: (877) 378-0280
Our Core Beliefs
Guardian Recovery Network is a leading provider of addiction recovery services that believes in a comprehensive approach to healing from addiction. We recognize that addiction is a complex and multi-faceted disease that requires a holistic approach to achieve lasting recovery. We also believe in the power of community and peer support to help individuals overcome addiction and reclaim their lives. By combining evidence-based treatments, personalized care, and a supportive community, Guardian Recovery Network is committed to helping individuals achieve long-term recovery from addiction.
A GUARDIAN RECOVERY NETWORK FACILITY
At Guardian Recovery Network we operate a family of world-class facilities that are commitment to ethical excellence, professional integrity and clinical sophistication. Our carefully designed service continuum meets clients where they are—and empowers them with the tools for sustained recovery.
Hear From Our Alumni
Immersion Recovery Center Has
Treated Over 4,500 Clients
Reviews From Around The Web