South Florida's Addiction Recovery Community


The Benefits of Addiction Treatment In South Florida

If you or someone you love is considering an addiction treatment program, it is important to find a rehab center that suits your individualized needs. The overall treatment philosophy, the types of medical and clinical services provided and the duration of the program are all important factors to consider.

The location of the treatment center is also an important factor. Over the course of the addiction treatment process, a person needs to feel safe, supported and comfortable in their environment. Finding a treatment center in an ideal location is an important part of the overall healing process. The right location will help foster the mind, body and spirit connection and truly help a person thrive as they begin to navigate a life of sobriety.

Recovery from addiction involves more than treating the root cause of the substance use disorder through a range of evidence-based modalities. Recovery is also about being immersed in an environment where you or your loved one can focus solely on healing.
Here Are the Top Reasons to Travel to Florida for Recovery:
Here Are the Top Reasons to Travel to Florida for Recovery:
Immersion Recovery Network is located in a quiet residential neighborhood just a short car ride from Downtown Delray Beach, a vibrant community where Immersion residents can grab a bite to eat, shop for fresh produce at a local farmer's market, check out a First Friday Art Walk or rent an electric bike and take an afternoon, beachside ride. With miles of pristine, white sand beaches and beautiful turquoise waters, residents can trek to the beach to watch the sunrise, meditate in solitude, or attend an outdoor 12-Step meeting.
As a whole, Florida is a wonderful state in which to recover. However, South Florida has become the "Recovery Capital of the World," seeing as the area is so rich in recovery-related resources. Those who are new to sobriety have access to 12-Step meetings at any time of the day or night, and building a strong support network is as easy as putting yourself out there. At Immersion Recovery Center we chose the location of our facility for a very specific reason — because there is nowhere in the country quite as picturesque and recovery-oriented.
South Florida is well-known as a recovery hub for many reasons. There are numerous effective treatment options to choose from, and plenty of recovery-related resources for people to take advantage of. The beautiful Florida beaches provide ample opportunity to enjoy the outdoors and participate in sobriety-friendly recreational activities, from beach volleyball to snorkeling and scuba diving.
We Are Here For You
Let Us Help You Heal
Our Drug & Alcohol detoxification experience is second to none.
Learn how we can help by speaking with one of our Treatment Advisors today.
South Florida Is the Recovery Capital of the World
What makes South Florida the Recovery Capital? A combination of things. First of all, there are numerous reputable and effective treatment options throughout South Florida, including Immersion Recovery Center. No matter what type of addiction treatment programming you are looking for, you will inevitably find a program which meets all of your personal needs. Because there are so many treatment options, and because many of those who have completed treatment programs have decided to stay in the area, there are many sober support groups and 12-Step meetings throughout the region. Many of our past residents choose to stay in the area and continue along in their personal journeys of recovery while bolstering their friendships and continuing to strengthen their foundation.
South Florida is an idyllic place for people of any age to plant their roots — temporarily or permanently. More specifically, the Delray Beach community captures the essence of South Florida living, with a laid-back vibe, gorgeous coastal scenery and plenty of recreational opportunities. For residents embarking on their recovery journey, there is truly no better place to heal and grow than in South Florida.
South Florida Has a Comfortable Year-Round Climate
The temperate climate lends itself to a range of year-round recreational activities. Early recovery can be enriched when a person is able to get outside and explore a range of sobriety-friendly activities and potential hobbies, from kayaking and stand up paddle-boarding to beach volleyball and golf. We expose our residents to a variety of fun activities while they are engaged in our program, and we encourage our alumni to continue exploring healthy and productive ways to spend their time.
Additionally, many of our clients come to us without reliable transportation in place. As they work their way towards purchasing a vehicle of their own, they have the opportunity to ride a bike to a local meeting, walk to work or wait for the bus in the sunshine. This is a component of early recovery that is often overlooked, but it can be an important factor to consider.
South Florida's World Renowned Beaches
For those who get sober in South Florida, undergoing addiction treatment often feels like taking a fulfilling vacation. This is partially because residents have access to the renowned and beautiful beaches which have made South Florida a coveted vacation destination. Residents are sometimes transported to and from a nearby beach, where they have the opportunity to engage in recreational activities or read and relax. Once a client transitions from the inpatient rehabilitation portion of our program into a more flexible level of care, opportunities to spend time at the beach increase.
South Florida Has a Strong Recovery Community
South Florida is home to thousands of people in recovery, and there is a thriving 12-step community in Delray Beach and the surrounding area. There are dozens of 12-step meetings held every day, including sunrise beach meetings and groups that cater specifically to men, women, seniors and members of the LGBTQ+ community.
With so many 12-step groups to choose from, South Florida is a perfect community for people who are ready to engage in recovery or are seeking to establish themselves in the local recovery community and build a support network for life after treatment.
Our Drug & Alcohol Treatment Services Include
---
Traveling to South Florida Offers Seclusion in A Pro-Recovery Atmosphere
There are many benefits to traveling out-of-state for rehab, especially if you make the decision to travel to South Florida. When you travel for rehab, you are essentially removing yourself from your old way of life. This is not to say you won't head home once treatment concludes — but if you do make the decision to go home after treatment, you will be well-equipped to do so. You will have relapse prevention techniques and healthy coping mechanisms in place, and you will be able to successfully avoid the people, places and things you associate with active addiction.
The benefits of getting away from home for recovery:
You won't have the urge to leave for something near you.
You get to visit a new place and see all of Florida's natural beauty.
You get to take time for yourself away from distractions.
You will be removed from negative influences that are easier to access from home.
You get the chance to meet new people that align with your recovery goals.
Additionally, traveling for rehab allows you a fresh start. You will have the opportunity to make a new circle of healthy, sober friends. You will be able to find a job that supports your sobriety, or begin following a career path you have always wanted to tackle. If you choose to continue with your education, there are many options to do so throughout the region. Overall, you will find yourself in a serene and secluded location with few distractions and every opportunity to better your life as a whole.
Florida Provides You With Potential Economic Opportunities in the Future
Florida's economy continues to thrive, meaning there are ample opportunities to find work and get back on your feet financially. Active addiction strips people of the ability to perform basic financial functions like showing up to work, saving money or paying off debt. At Immersion Recovery Center we offer Life Skills Training, with a focus on helping our clients work towards financial independence and learn the skills they need to meet their personal financial goals.
We help our clients build resumes, learn the life skills necessary to acing interviews and settle on an individualized career path. We teach them how to effectively budget and avoid overspending. Florida is the perfect environment in which to get back on your feet.
Ready To Begin Your Drug & Alcohol Treatment?
Let Us Help Your Family Heal
Our family therapy program is second to none.
Learn how we can help your family by calling a Treatment Advisor now.
Addiction Treatment Laws in Florida Are Created to Help Your Recovery Journey
The State of Florida has several laws in place geared towards helping those who have been struggling with addiction. Substance use disorders are considered legitimate medical conditions, and several laws are in place to protect those who are seeking treatment and who are looking for an extended leave of absence from work, financial assistance or a range of other resources. Contact us today and we will go over which Florida laws have the potential to positively impact your overall treatment experience.
Florida Drug Courts
There is a specific type of court in Florida which only handles drug-related offenses. Access to Florida Drug Courts is especially beneficial to some of our clients; those who have gotten into legal trouble in the past because of their addictive disorders. Florida is unique in the sense that it has a long history of proactively addressing crimes related to drugs, and the state as a whole has dedicated a great deal of resources to those who are struggling with substance use disorders and who have suffered related consequences. As of July 2021, Florida has a total of 93 Drug Courts in operation. Since Florida first pioneered the Drug Court movement in 1989, "numerous studies have confirmed that drug courts significantly reduce crime, provide better treatment outcomes, and produce better cost benefits than other criminal justice strategies."
Our Extensive Addiction Recovery Services
If you make the decision to travel to Immersion Recovery Center for your personal recovery journey, you will have access to a wide range of addiction recovery services. We focus on more than treating our clients on a physical, mental, emotional and spiritual basis — we actively prepare them for the road ahead. The services we provide include:
Begin Healing Now!
Have A Call With One Of Our Treatment Advisors
Caring & Experienced Staff

Fully Licensed & Accredited 
Addiction Recovery Works at Immersion Recovery Center in South Florida
We understand how difficult it can be to commit to a multi-staged program of addiction recovery, especially when the treatment program is in a different state and when you aren't sure exactly what to expect. Is traveling to Florida for rehab really going to be worth it? How do you know whether or not treatment will work for you? At Immersion Recovery Center we have carefully developed a program of addiction recovery which is both individualized and effective. The location of our homestyle retreat rehab facility adds a special element to our treatment program, providing clients with the opportunity to implement what they have learned in a real life setting and firmly plant their roots in a recovery rich and sobriety-friendly community. To learn more about our South Florida drug and alcohol addiction recovery program, contact us today.
Begin Your Personal Recovery Journey Today
Immersion Recovery Center has helped hundreds of people overcome addiction and go on to lead successful, meaningful lives in recovery. As a true 12-Step immersion program, we empower our residents to recreate their lives using a combination of traditional clinical services and alternative therapies as they relate to the principles of the 12-Step program. Recovery is possible, and it begins at Immersion Recovery Center. Speak with a Treatment Advisor today by contacting us directly through our website or over the phone.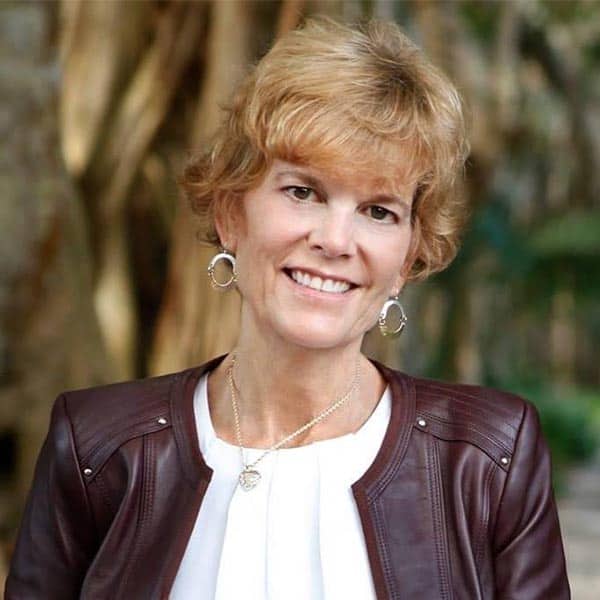 Reviewed for accuracy by :
Serving as the Inpatient Clinical Director at Immersion Recovery Center, Susan will work directly with staff members, clients, and family members to ensure the clinical program remains as effective and individualized as possible. Susan is no stranger to the fields of behavioral health and addiction. She has over 25 years of experience, working in an inpatient setting, an outpatient setting, acute stabilization and nearly all other settings in the realm of addiction recovery.