Early Recovery Support


Sober Living
What is sober living? Sober living is a transitional, drug and alcohol free home designed for men and women who are new to addiction recovery.
After an individual graduates from our residential inpatient program it is often recommended they transition to residing in a sober living home. The time following residential inpatient treatment can be the riskiest, most challenging time in an individual's recovery journey. While in residential treatment, clients are generally shielded from many of the challenges they will face in the real world. After leaving treatment, clients will be faced with temptation, difficult relationships, triggering situations, life responsibilities and the struggle of cleaning up their pasts. A combination of sober living and intensive outpatient treatment can help clients through this difficult phase.
How Sober Living Helps
In sober living, all of the life skills, coping mechanisms and relapse prevention tools that were learned in inpatient treatment will be practically applied to real life. Individuals learn to employ communication skills and build healthy and functional relationships with their peers. They stay actively involved in their communities and build self-esteem and self-awareness. Residents become financially independent and learn how to successfully manage their own finances while saving money for their futures. They continue working with a therapist and get engaged with Delray Beach's recovery community.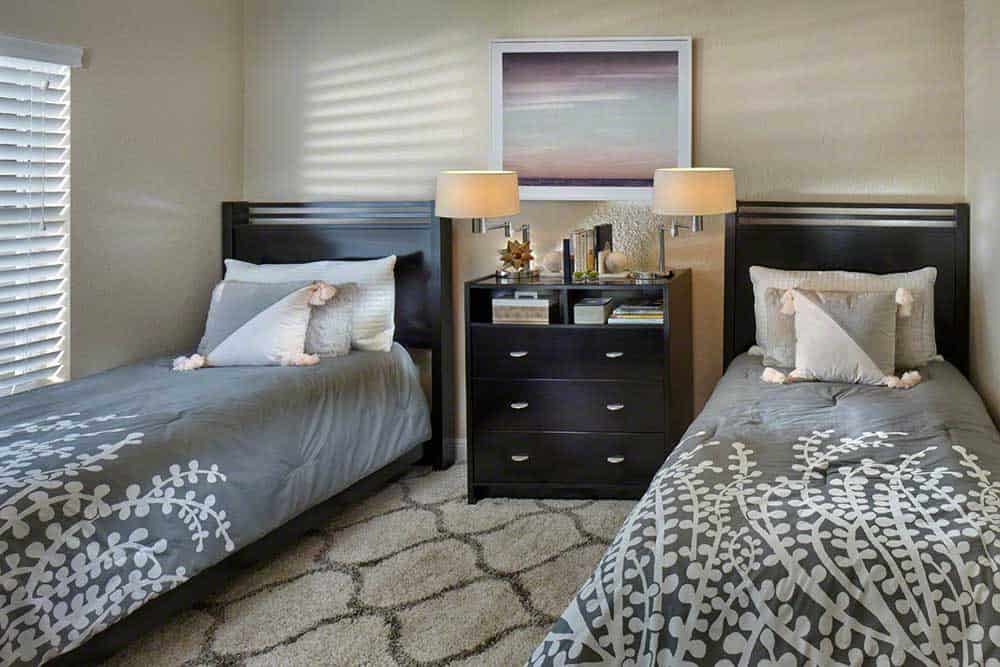 According to an article published by the US National Library of Medicine, "Lack of a stable, alcohol and drug free living environment can be a serious obstacle to sustained abstinence." Countless studies point towards the fact that men and women have a much higher chance of staying sober long-term and avoiding relapse if they immediately transition into a sober living environment once they have completed inpatient treatment.
While Immersion Recovery Center doesn't currently operate any of our own sober livings, we do work in close partnership with several reputable, gender-specific sober living houses in Delray Beach, Florida. Our case managers help place our clients in a safe and supportive living environment as part of our comprehensive aftercare planning services. To learn more about the sober homes we work with, contact us today.
When Should I Live in Sober Living?
Many of our clients choose to live in a sober residence while they participate in Immersion's intensive outpatient program during the third phase of our treatment continuum. Sober living gives clients added accountability, community, safety and companionship. Sober living can also remove individuals from the distractions, stress and risk factors often associated with living at home. This allows them to focus on their recovery for a period of time before transitioning back into their normal living accommodations.
We Are Here For You
Let Us Help You Heal
Our Drug & Alcohol detoxification experience is second to none.
Learn how we can help by speaking with one of our Treatment Advisors today.
What is Sober Living Like?
While in Sober Living:
Residents participate in our Intensive Outpatient (IOP) program – While residing in sober living, many clients choose to participate in Immersion's intensive outpatient program in Delray Beach, Florida, which provides them with a continuation of group and individual therapy sessions. Group therapy is an important component of aftercare. The supportive group setting allows residents to work through concerns and issues that they are liable to face as they transition out of residential care. With a greater deal of personal freedom comes a greater amount of responsibility, and with a greater amount of responsibility can come an increased propensity to feel overwhelmed. Working through uncomfortable feelings in a group setting provides residents with a sense of belonging, and allows them to offer and receive support from like-minded men or women.
Residents learn discipline – Residents participate in daily chores, keep their own personal space clean and work together with other residents to keep common areas clean.
Residents build a sense of community – Residents attend daily 12-Step meetings with other residents of the house and actively engage in working the 12-Steps. Residents also typically are required to attend a house meeting with the other residents of the house. This builds a sense of camaraderie and support as the individual progresses in early recovery.
Residents attend to daily responsibilities – While living in sober living residents either work, actively seek employment, return to school or volunteer on a daily or near-daily basis. Staying busy and involved in the community is extremely important to the maintenance of long-term recovery.
Our Drug & Alcohol Treatment Services Include
---
How Long Will Sober Living Last?
The length of one's stay in sober living depends heavily on personal progress. In most cases, an individual will remain in sober living for between three to six months. However, nine month-long stays are also common, especially if treatment goals are slow-going or an individual is experiencing post-acute withdrawal symptoms. If the addictive disorder was severe, post-acute withdrawal symptoms might persist for up to a year. These symptoms are not dangerous or life-threatening, but can be uncomfortable and can include psychological cravings. If such symptoms persist, it is best that they are continuously overseen in a clinical care setting such as intensive outpatient and sober living. If a resident takes all of his or her treatment goals seriously and shows significant progress, a three month stay might suffice.
Ready To Begin Your Drug & Alcohol Treatment?
Let Us Help Your Family Heal
Our family therapy program is second to none.
Learn how we can help your family by calling a Treatment Advisor now.
Immersion's Aftercare Program
No recovery journey is complete without comprehensive aftercare. We offer a continuum of care in our intensive outpatient program, one that focuses on relapse prevention and the continuous development and application of crucial life skills. The unfortunate truth is that individuals are the most vulnerable to relapse within the first year of recovery. Offering a multi-phased program that covers the entire length of that vulnerable time is extremely conducive to long-term sobriety. Medical detox typically lasts for one to two weeks and will be followed by inpatient treatment, which will generally last for between one and three months.
Sober living is the most extended phase of recovery, and will last for between three and six months (in most cases). In sober living, clients will continue on with IOP and are able to apply the skills they have learned in real-life situations, then discuss the difficulties they have experienced or the triumphs they have had in a therapeutic group setting. At Immersion Recovery Center we believe that treatment should be comprehensive and should actively prepare individuals for long-term success. If you or your loved one is ready to move onto the third and final phase of clinical care, reach out to us today and speak with one of our Treatment Advisors who will gladly answer any additional questions you may have.
Begin Healing Now!
Have A Call With One Of Our Treatment Advisors
Caring & Experienced Staff

Fully Licensed & Accredited