At Immersion Recovery Center, we believe addiction is a disease of the mind, body and spirit, and the book of Alcoholics Anonymous provides the most well-rounded approach to addressing these three components. The 12-step philosophy works, and it fits in nicely with our holistic and clinical approach to treatment.
However, there is one fundamental difference that sets Immersion's 12-step program apart from "traditional" AA: action. Going to meetings, discussing your problems and finding fellowship are cornerstones of the 12-step philosophy, but you just can't reap the benefits of the 12-step program unless you take action.
Our 12-step immersion program is taught by experienced leaders in long-term recovery. Clients are guided by someone who's been there and are given actionable steps to implement into their own lives that aid in recovery.
We Are Here For You
Let Us Help You Heal
Our Drug & Alcohol detoxification experience is second to none.
Learn how we can help by speaking with one of our Treatment Advisors today.
What Are the 12 Steps?
The 12-step program teaches those struggling with addiction how to understand and manage their substance use disorder and find fellowship with others going through the same struggles. The 12 steps are:
1. Admitting powerlessness over addiction.
2. Finding hope through a higher power or higher goal.
3. Surrendering our will and our lives over to the higher power.
4. Taking a moral inventory of ourselves.
5. Sharing that moral inventory with the higher power, ourselves and other people.
6. Allowing the higher power to remove the negative aspects of the moral inventory.
7. Asking the higher power to remove our shortcomings.
8. Making a list of wrongs done to others.
9. Making amends for those wrongdoings, as long as it's appropriate to do so.
10. Continuing to take a moral inventory and making amends a regular practice.
11. Praying or meditating to continue recovery.
12. Helping others who are in need go through the same process.
Our Drug & Alcohol Treatment Services Include
---
Benefits of the 12-Step Program
Benefitting from this program is all about mindset. No matter your background, if you're committed to recovery and living a clean, sober lifestyle, you're more likely to experience positive outcomes. One study published in the American Psychiatric Publishing Textbook of Substance Abuse Treatment found that:
• People who regularly attend meetings are more likely to experience long-term recovery.
• Participation in 12-step groups can educate people on the benefits of comprehensive addiction treatment.
• People who don't identify as religious benefit just as much as individuals who identify as religious.
Ready To Begin Your Drug & Alcohol Treatment?
Let Us Help Your Family Heal
Our family therapy program is second to none.
Learn how we can help your family by calling a Treatment Advisor now.
As with anything else in life, if you can find the motivation to do it, you can do it. The 12-step program is an ideal component of any comprehensive addiction treatment plan that encompasses other traditional and alternative forms of therapy.
The great thing about any 12-step program is that it's available to you during any phase of recovery, and it's especially useful during aftercare. Regularly attending 12-step meetings once traditional treatment is over is key to staying on track with long-term sobriety.
Begin Healing Now!
Have A Call With One Of Our Treatment Advisors
Caring & Experienced Staff

Fully Licensed & Accredited
Immersion Recovery's 12-step program can equip you with the skills you need to experience life without addiction. Call us at (888) 693-1604 to learn more about how our treatment philosophy can help you heal.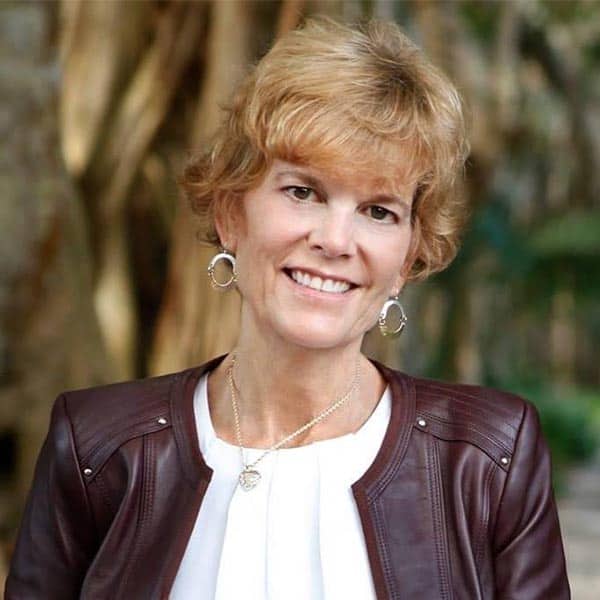 Reviewed for accuracy by :
Serving as the Inpatient Clinical Director at Immersion Recovery Center, Susan will work directly with staff members, clients, and family members to ensure the clinical program remains as effective and individualized as possible. Susan is no stranger to the fields of behavioral health and addiction. She has over 25 years of experience, working in an inpatient setting, an outpatient setting, acute stabilization and nearly all other settings in the realm of addiction recovery.