Alcohol is by far the most widely accepted and frequently used chemical substance in the world. For many, drinking is a part of day-to-day life – having a glass of wine at the end of a long work day, sharing a six-pack with friends over a football game, or enjoying a margarita while dining at a Mexican restaurant are all socially acceptable and common activities. However, alcohol cannot be safely enjoyed by everyone. There are many men and women across the country who struggle with alcohol abuse or alcoholism. According to the 2018 National Survey on Drug Use and Health, 83.6 percent of American adults reported that they had consumed alcohol at least once during their lifetime, and 70 percent reported consuming alcohol within the past year. Upwards of 50 percent reported drinking alcohol within the past month. While these numbers are not surprising considering the prevalence of alcohol, the rates of binge drinking and alcohol abuse are rather alarming. During the same year (2018), nearly 27 percent of American citizens over the age of 18 admitted to binge drinking within the past month. Binge drinking describes drinking a large amount over a short period of time. In the case of men, drinking five or more alcoholic beverages within an hour is considered binge drinking – women must drink four or more alcoholic beverages within an hour.
While binge drinking is absolutely considered alcohol abuse, the alarming rates of abuse do not stop there. A recent report published by the National Institute of Alcohol Abuse and Alcoholism confirmed that 14.4 million Americans over the age of 18 struggle with an alcohol use disorder (AUD). These disorders range in severity, but in order to be considered an AUD alcohol abuse must have a serious negative impact on the life of the afflicted. Sadly less than 8 percent of the men and women affected by a AUD received the necessary treatment. It is important to recognize that this is not because help is not available. Those who avoid seeking treatment will do so for a number of reasons. Perhaps they are overcome with guilt and shame, perhaps they are in denial about their problem, or perhaps they do not believe that treatment is available to them when – in reality – it is. At Immersion Recovery Center we thoroughly understand how difficult it can be to seek professional help. We offer compassionate and confidential care, and we are more than willing to help you in any way that you can as soon as you make the decision to begin on your own personal journey of recovery.
We Are Here For You
Let Us Help You Heal
Our Drug & Alcohol detoxification experience is second to none.
Learn how we can help by speaking with one of our Treatment Advisors today.
Symptoms of Alcohol Abuse
There are many serious symptoms of alcohol abuse and they will generally depend on the severity of the AUD – such as how much alcohol is being consumed on a daily basis and how long the concerned individual has been struggling with the AUD.
Alcohol Abuse – Long-Term Effects
Those who abuse alcohol for any extended length of time will suffer serious long-term effects. These effects might be physical, psychological, or they might be in the form of major personal consequences (such as the ending of a meaningful relationship or the loss of a high-profile career). Here are some of the effects that long-term alcohol abuse has on the physical body:
There were a total of 83,517 liver disease deaths in the year 2018. Of these deaths, 47.8 percent involved long-term alcohol abuse.
Cirrhosis of the liver is also very common among alcoholics
Of all the cirrhosis deaths that occurred in the year 2013, over 49 percent involved long-term alcohol abuse.
Drinking alcohol excessively increases the risk of getting cancer later on in life.
Those who drink excessively are at greater risk of cancers of the mouth, throat, breasts and liver. Excessive alcohol consumption is tied to many varying types of cancer.
Those who drink heavily are at greater risk of heart disease – in fact, alcoholism is one of the leading causes of heart disease
Those who struggle with a long-term alcohol abuse disorder are also at greater risk of stroke.
Pancreatitis is a common side effect of alcohol abuse
Alcohol causes the blood vessels surrounding the pancreas to swell, and emergency surgery may be necessary.
Even when consumed in small amounts alcohol can have serious effects on the stomach and gastrointestinal system
Long-term effects include permanent stomach damage.
Those who drink excessively for years may experience "wet brain" syndrome, which alludes to irreversible brain damage.
Over time alcohol changes brain chemistry and limits its ability to function properly.
Our Drug & Alcohol Treatment Services Include
---
Alcohol does major psychological damage over time. When the brain chemistry changes, certain long-term mental effects can occur, such as the development of permanent mental health conditions like depression. Alcohol itself is a depressant. Over time, alcohol reduces the amount of serotonin and dopamine within the brain. These two chemicals regulate mood and contribute to general feelings of happiness and contentment. Over time these chemicals are depleted by alcohol and feeling optimistic or happy is no longer possible. Those that abuse alcohol long-term must often begin taking antidepressants to help regulate brain chemistry.
Ready To Begin Your Drug & Alcohol Treatment?
Let Us Help Your Family Heal
Our family therapy program is second to none.
Learn how we can help your family by calling a Treatment Advisor now.
Far-Reaching Effects
In addition to the long-term effects on health, there are many other devastating and far-reaching effects. These include (but are absolutely not limited to):
Alcohol abuse does not just affect the alcoholic. The loved ones of the alcoholic will suffer immensely as well. It is very likely that someone who has been abusing alcohol long-term will unintentionally and unwittingly do serious damage to their entire family unit. However, there are resources available to ensure that members of the family are not gravely affected on an emotional level, such as family therapy or Al-Anon – a 12 step program designed for the loved ones of alcoholics and addicts.
Alcoholism is currently the third leading cause of accidental death in the United States, responsible for killing over 88,000 people every year. In many cases, those of alcoholism will leave a great deal of wreckage behind – wreckage that their loved ones are left with.
A major burden on the economy
Alcoholism costs the country billions of dollars annually. In 2010 alone, alcohol abuse caused the country a staggering $249 billion. This money goes towards medical expenses, accidents relating to alcohol abuse, and a host of other related issues.
Accidental deaths attributed to alcohol abuse
In general, driving fatalities that involve alcohol represent about 30 percent of total automobile accident deaths every year. Loss of inhibition while impaired coupled with an increased propensity to engage in risk-taking behaviors is a dangerous (and lethal) combination.
Begin Healing Now!
Have A Call With One Of Our Treatment Advisors
Caring & Experienced Staff

Fully Licensed & Accredited
Alcohol Abuse and Addiction Recovery
Fortunately, recovery is possible. Even if an alcohol abuse disorder is so severe it seems insurmountable, many of the most seemingly helpless alcoholics have recovered when following a structured treatment program such as ours. Our main goal at Immersion Recovery Center is to help those struggling with alcohol abuse disorders of any severity achieve lifelong sobriety through our intensive and effective program of recovery. Not only do we offer inpatient treatment services, but we help match our residents with a medical detox center to attend before entering into our program. The symptoms of alcohol withdrawal can be life-threatening if they are not overseen by an experienced team of medical professionals. If you or someone you love has been struggling with alcoholism we are available to help. Give us a call to learn more about our comprehensive program of alcohol abuse and addiction recovery.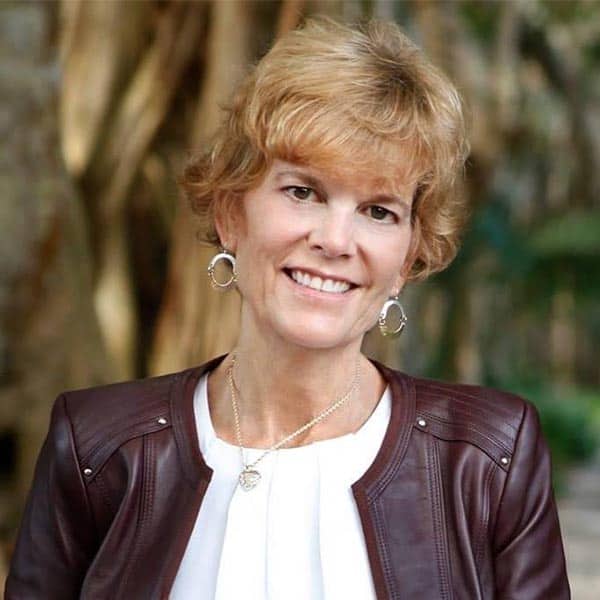 Reviewed for accuracy by :
Serving as the Inpatient Clinical Director at Immersion Recovery Center, Susan will work directly with staff members, clients, and family members to ensure the clinical program remains as effective and individualized as possible. Susan is no stranger to the fields of behavioral health and addiction. She has over 25 years of experience, working in an inpatient setting, an outpatient setting, acute stabilization and nearly all other settings in the realm of addiction recovery.