How to Attend Treatment When You Have a Job


Taking a Leave of Absence for Rehab
Making the decision to go to drug rehab is not always easy. There are many factors to consider, including covering the cost of treatment, stepping away from personal responsibilities for an extended period of time and "coming clean" to close friends and family members. At Immersion Recovery Center we remain dedicated to making this decision as stress-free as we possibly can.
One of the biggest issues people face when it comes to seeking professional treatment is making the decision to step away from their careers. Fortunately, there are laws in place to protect people who have been struggling with addiction and who require a multi-phased program of clinical care in order to thoroughly heal. The Family and Medical Leave Act — FMLA — was developed to ensure job security despite medical leave. We understand when you finally make the decision to seek professional treatment the last thing you want to do is sort through the finer details. Our Treatment Advisors are available to walk you through the process of taking a leave of absence to seek treatment, helping ensure your career will be waiting for you as soon as you tend to your physical, mental and emotional health. To learn more about using FMLA for drug rehab, contact us today.
What is FMLA?
The United States Department of Labor first implemented the Family and Medical Leave Act in 1993. This U.S. labor law requires covered employers to provide their employees with unpaid, job-protected leave for qualified medical or family-related reasons. An employee who utilizes FMLA for drug rehab will still have access to group health insurance coverage under the same terms and conditions they would have had they not taken leave.
Eligible Employees Have Access To:
Twelve work-weeks of unpaid leave in a 12-month period for the birth of a child, caring for an ill family member or dealing with a serious health condition that makes completing work tasks difficult
OR, Twenty-six work-weeks of leave during a single 12-month period to care for a covered service member with a serious injury or illness if the eligible employee is the service member's spouse, son, daughter, parent, or next of kin (military caregiver leave).
If you are currently employed full-time and you have been struggling with drug addiction, you might qualify for job-protected leave under FMLA. Addiction is a complex illness, and a person who struggles with addiction experiences a range of symptoms which must be treated in a designated addiction treatment center. Addiction does not resolve on its own over time; in order for a person to get better they need to seek professional help. At Immersion Recovery Center we combine intensive behavioral therapy, medication assisted treatment options, holistic approaches to recovery and 12-Step program immersion. Our main priority is to equip each individual client with the healthy coping mechanisms and life skills they need to stay sober for years to come. Contact us today to learn more.
We Are Here For You
Let Us Help You Heal
Our Drug & Alcohol detoxification experience is second to none.
Learn how we can help by speaking with one of our Treatment Advisors today.
Using FMLA for Drug Rehab
The U.S. Department of Labor lays out several qualifications that must be met in order for FMLA to be used for drug rehab.
Qualifications for Using FMLA:
You must be working for an employer who is covered by FMLA.
The company you work for must have at least 50 employees within a 75 mile radius.
You must have been working for this employer for at least 12 months, consistently.
During the 12-month period directly preceding your leave of absence, you must have worked at least 1,250 hours.
Additional Guidelines for FMLA Coverage:
Employers are only covered if they are public agencies (which includes state and federal agencies).
Covered employers include primary and secondary elementary schools, regardless of whether they are public or private.
Employers are only covered if they are private-sector and if they had 50 or more employees in 20 or more work-weeks in the current or previous calendar year.
How do you go about using FMLA to take a leave of absence while you attend drug rehab? You can't simply stop showing up. Your job is only protected if you take an official leave of absence to undergo treatment provided by a licensed and accredited healthcare provider (like Immersion Recovery Center). However, some employers do have established policies that prohibit substance abuse of any kind. Because of this it is a good idea to review your employer's FMLA policy in depth before making any major decisions. If you need help reviewing your company's policy, reach out to us. We are happy to help.
At Immersion Recovery Center we have extensive experience helping people of all ages and in all occupations receive the help they need without compromising their careers. Contact us today to see whether or not using FMLA for drug rehab is the best option for your unique case.
Our Drug & Alcohol Treatment Services Include
---
Is Drug Rehab Right for Me?
How can you tell whether or not drug rehab has become necessary? Do you really need to step away from your career, or can you overcome addiction on your own if you start making 12-Step meetings and meet with an individual therapist a couple times a month? The answer depends on how severe your substance abuse disorder has become and whether or not you are suffering from any underlying issues like a mental health condition or unresolved trauma.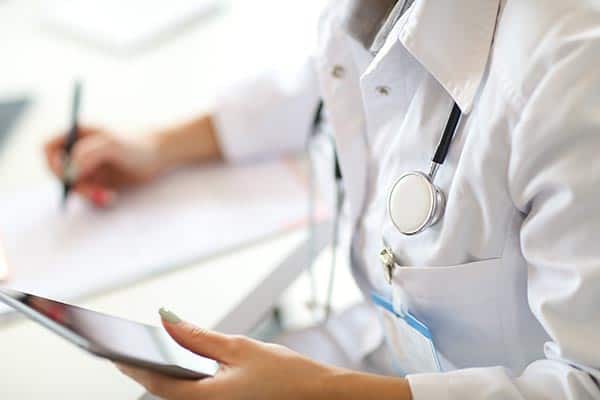 As a general rule of thumb, seeking professional treatment is a good idea if:
You can no longer control your intake.
You have attempted to quit on your own, but you have been unsuccessful.
You have experienced consequences as a direct result of your drug use.
Your loved ones have expressed concern.
You have been neglecting activities you previously enjoyed.
You spend a significant amount of time obtaining, using and recovering from your substance of choice.
Your performance at work has been suffering as a direct result of your substance use.
You have built up a physical tolerance over time.
You experience withdrawal symptoms when you stop using your substance of choice.
Ready To Begin Your Drug & Alcohol Treatment?
Let Us Help Your Family Heal
Our family therapy program is second to none.
Learn how we can help your family by calling a Treatment Advisor now.
Our Executive Program
At Immersion Recovery Center we have developed an executive addiction treatment program ideal for those who have high-profile careers or celebrity status and need to address a serious addiction. It is not always possible for busy professionals to commit to a long-term inpatient treatment program. In some cases there are confidentiality issues and in others stepping away from an executive or celebrity workload for any length of time is not realistic. At Immersion Recovery Center we understand that different individuals have varying needs. While some may be able to take a three month-long break from their career, others need to continue working while they undergo treatment. Sometimes an individual who desperately needs to address a serious substance abuse disorder will also have a wide range of executive functions and work-related responsibilities that cannot be ignored. It is important that those who have high-profile positions understand that there is a treatment program developed specifically to meet their unique needs.
Our executive program includes private rooms in which work responsibilities can be remotely carried out, 24-hour access to phone lines and computers, discretion, confidentiality, travel support and access to fitness facilities as well as nutritious, catered meals. We believe regardless of your career you should have immediate access to effective and flexible addiction treatment services. Unfortunately, many individuals in busy executive or celebrity positions do not seek treatment because they believe they do not have the time to commit to an intensive program or because they are unaware of laws like FMLA. They might be concerned about losing financial stability or losing their job completely. At Immersion Recovery Center confidentiality is one of our top priorities. And custfomizing our program to meet an individual's needs is usually possible. Simply contact us over the phone or through our website and we'll walk you through the process.
Begin Healing Now!
Have A Call With One Of Our Treatment Advisors
Caring & Experienced Staff

Fully Licensed & Accredited
Our Straightforward Admissions Process
As soon as you make the decision to reach out for help we will be available to walk you through every individual step of the early recovery process. We understand how overwhelming everything might seem at first, but rest assured that as soon as the process is set into motion things become much easier to tackle. During our initial phone call we conduct a brief pre-assessment to ensure our 12-step immersion program is the best option for your unique case. We then work through coverage options, go over FMLA and arrange transportation to our South Florida treatment center. We look forward to speaking with you and answering any additional questions you might have.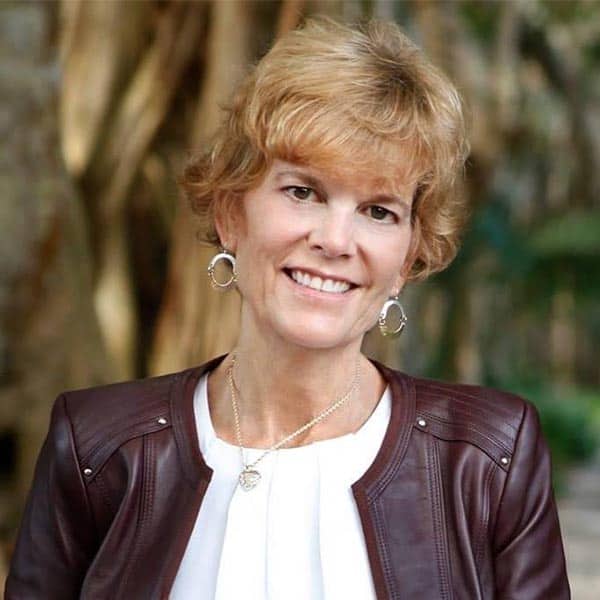 Reviewed for accuracy by :
Serving as the Inpatient Clinical Director at Immersion Recovery Center, Susan will work directly with staff members, clients, and family members to ensure the clinical program remains as effective and individualized as possible. Susan is no stranger to the fields of behavioral health and addiction. She has over 25 years of experience, working in an inpatient setting, an outpatient setting, acute stabilization and nearly all other settings in the realm of addiction recovery.