Post-Acute Withdrawal


& Relapse Prevention Training
Addiction affects people in a variety of ways. Some people who struggle with addiction are able to quit with little to no issue after attending treatment, maintaining solid sobriety and never returning to substance use. Others have a difficult time quitting, experiencing cyclical stints of sobriety and relapse, continuously succumbing to intense cravings for their substance of choice. When it comes to thoroughly understanding the recovery process it is important to understand the reality of post-acute withdrawal and relapse. Post-acute withdrawal syndrome, commonly referred to as PAWS, is defined as "a set of impairments that can persist for weeks or months after the abstaining from a substance of abuse."
The Semel Institute for Neuroscience and Human Behavior also states, "The condition is marked by symptoms similar to those found in mood disorders and anxiety disorders, including mood swings, insomnia, and increased levels of anxiety even without any apparent stimulus. PAWS symptoms most commonly manifest after a withdrawal period from alcohol, benzodiazepines and opioids, but have been known to occur with (cessation of) use of other psychoactive substances." PAWS is most common among people who have previously struggled with opioid misuse and dependence. It is estimated that around 90 percent of people who have misused opioids for an extended period of time experience some post-acute withdrawal symptoms. Regardless of what type of substance you or your loved one was misusing, it is important for every stage of addiction treatment to thoroughly address all potential PAWS symptoms. At Immersion Recovery Center we effectively treat all potential physical and psychological symptoms of PAWS, providing each and every one of our clients with an effective and highly individualized program of addiction recovery. Contact us today to learn more.
What is Post-Acute Withdrawal?
Once your body becomes accustomed to the presence of a specific chemical substance, you will experience symptoms of withdrawal once you stop using this substance suddenly. In most cases, symptoms of withdrawal take place in three distinct stages: early withdrawal, acute withdrawal, and post-acute withdrawal. During early withdrawal, physical and psychological symptoms first begin to develop. They are generally pretty mild, and can be easily managed with best rest and over-the-counter medication. If you have been struggling with a moderate or severe substance use disorder, there is a good chance these symptoms will continue to progress in severity. The symptoms of acute withdrawal typically last for between three days and one full week. They might include gastrointestinal issues like nausea, vomiting and diarrhea, muscle aches and pains, profuse sweating, headaches, anxiety and panic attacks, insomnia and a range of other health concerns. Once the more severe symptoms subside, they might be replaced by lingering symptoms of post-acute withdrawal.
Different Types of Post-Acute Withdrawal
Post-Acute Opioid Withdrawal
The most severe and disruptive symptom of post-acute opioid withdrawal tends to be intense drug cravings. These cravings can generally be eliminated with a combination of behavioral therapy and medication assisted treatment options like Suboxone maintenance (in severe cases).
Post-Acute Alcohol Withdrawal
Because alcohol is a depressant drug, misusing alcohol for an extended period of time often leads to compromised dopamine and serotonin levels in the brain. This can lead to lasting symptoms of depression — which are the most common symptom of post-acute alcohol withdrawal.
Post-Acute Benzodiazepine Withdrawal
Because benzodiazepine medications like Xanax, Klonopin and Ativan are most commonly prescribed for the treatment of anxiety disorders, stopping benzodiazepine use suddenly can result in severe anxiety and panic attacks. In many cases the symptoms associated with post-acute benzodiazepine withdrawal need to be treated with an alternative medication (one that is also effective for the treatment of anxiety).
Post-Acute Stimulant Withdrawal
The symptoms associated with post-acute stimulant withdrawal often include sleep related issues like insomnia, racing thoughts or an inability to stay asleep throughout the night. People who misuse stimulant drugs of any kind for a prolonged period of time might also experience symptoms of anxiety for several months after the final use.
We Are Here For You
Let Us Help You Heal
Our Drug & Alcohol detoxification experience is second to none.
Learn how we can help by speaking with one of our Treatment Advisors today.
The Relationship Between Post-Acute Withdrawal & Relapse
In active addiction, physical responses create a state of chronic stress which can be entirely exhausting. While a person is in active addiction, carrying out day-to-day tasks can prove to be all but impossible. During PAWS these physical and psychological symptoms might continue, until the body naturally resets over time. The persistence of these symptoms can make the early stages of recovery that much more vulnerable. People who are new to recovery are already dealing with particularly high stress levels, seeing as they are beginning to navigate an entirely new way of life. Attempting to juggle the symptoms of PAWS can lead to relapse because the individual is already in a heightened emotional state.
The unfortunate truth is that untreated symptoms of post-acute withdrawal often lead to relapse, even among people who truly want to stay sober and who are taking their personal programs of recovery seriously. It is a common and potentially dangerous misconception that once a person stops drinking or using their life automatically returns to normal, and they are able to carry on as they were before the substance use disorder first developed. When recovery fails to immediately meet unrealistic expectations, the disappointment and discomfort can be debilitating. The good news is that at Immersion Recovery Center we effectively prepare our clients for symptoms of PAWS while treating these symptoms to the very best of our ability. In some cases, a client might benefit from a short course of an antidepressant or anti-anxiety medication. Misusing a chemical substance for a prolonged period of time changes the physical chemistry of the brain, and medication might be required until the brain returns to a normal state of functioning.
Our Drug & Alcohol Treatment Services Include
---
Immersion Recovery Center & Relapse Prevention Training
One of the best defenses against relapse due to PAWS is the development of healthy coping mechanisms and relapse prevention techniques. At Immersion Recovery Center we offer personalized relapse prevention training services geared towards helping clients identify and effectively work through all of their potential relapse triggers — which often include the symptoms associated with post-acute withdrawal. If a client experiences a craving as a result of post-acute withdrawal, it is crucial they know how to work through this craving effectively.
At Immersion Recovery Center we teach our clients several therapeutic techniques they can employ when a craving develops, including:
Playing the tape through (considering the realistic consequences of picking up a drink or a drug).
Calling a trusted sober support and being open and honest.
Going to a 12 Step meeting and sharing honestly about the craving, then sticking around after the meeting and talking to others who may have gone through a similar experience.
Engaging in mindfulness meditation, yoga or another holistic technique.
Utilizing a healthy method of distraction, like reading a book, watching a movie or going for a long walk with a friend.
Relapse prevention training is just one of the addiction treatment services we offer. Contact us today for a more comprehensive picture of our treatment program.
Ready To Begin Your Drug & Alcohol Treatment?
Let Us Help Your Family Heal
Our family therapy program is second to none.
Learn how we can help your family by calling a Treatment Advisor now.
Additional Addiction Recovery Services We Offer
At Immersion Recovery Center we provide each and every one of our clients with a personalized program of addiction recovery, focusing on the total restoration of physical, mental and emotional health. In addition to relapse prevention training services we offer:
Individual, Group and Family Therapy – Clients have access to one-on-one therapy sessions on a weekly basis, regular group therapy sessions and family therapy sessions, all facilitated by a licensed and experienced therapist.
Life Skills Training Services – We offer life skills training services, helping our clients with vocational training, educational placement, regaining financial independence and generally becoming functional members of society.
Holistic Treatment Options – At Immersion Recovery Center we believe in combining evidence-based therapies, holistic treatment options and the 12 Step program of Alcoholics Anonymous. Holistic treatment options we offer include yoga therapy, mindfulness meditation, and breathwork workshops.
A Thorough 12 Step Education – We believe in the importance of the 12 Step model, and we offer a thorough education on the program of Alcoholics Anonymous along with 12 Step mentorship services.
Dual Diagnosis Treatment Options – Many individuals who struggle with substance use disorders simultaneously struggle with underlying mental illness, which might have preceded addiction or which might be the result of PAWS. We offer professional psychiatric services to those in need.
Case Management and Aftercare Planning – Upon admission to our treatment program each client is assigned a case manager, who works closely with the clinical team in developing personalized aftercare plans to be implemented once treatment concludes.
Begin Healing Now!
Have A Call With One Of Our Treatment Advisors
Caring & Experienced Staff

Fully Licensed & Accredited
Contact Us Today to Begin Your Personal Recovery Journey
Even without the presence of post-acute withdrawal symptoms, addiction can be particularly difficult to overcome without professional help. The good news is that help is always available. The moment you make the decision to reach out you will be put in touch with one of our experienced Treatment Advisors who will walk you through our simple and straightforward admissions process. We begin by conducting a brief pre-assessment which consists of several questions geared towards helping our clinical team determine which level of care and which treatment methods will prove most beneficial to you or your loved one. We then offer a free, no obligation insurance benefit check, and help you work through additional coverage options if you are underinsured or entirely uninsured. Finally we arrange local transportation to our South Florida treatment center. Contact us today to learn more about the effective treatment options provided by Immersion Recovery Center or to get started with our simple admissions process.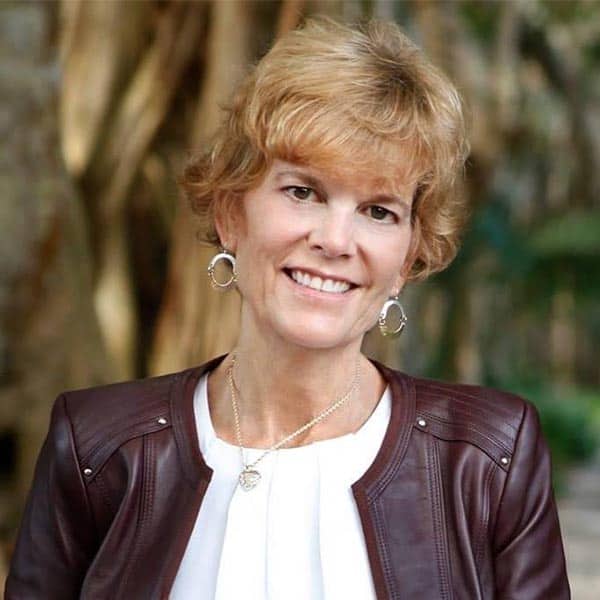 Reviewed for accuracy by :
Serving as the Inpatient Clinical Director at Immersion Recovery Center, Susan will work directly with staff members, clients, and family members to ensure the clinical program remains as effective and individualized as possible. Susan is no stranger to the fields of behavioral health and addiction. She has over 25 years of experience, working in an inpatient setting, an outpatient setting, acute stabilization and nearly all other settings in the realm of addiction recovery.