Florida's Drug Addiction Problem
Florida is known as an idyllic vacation destination, famous for its white, sandy beaches, rich culture and vibrant nightlife. However, while the state of Florida has an endless amount of favorable qualities, the state and its residents have seen a major increase in substance abuse and dependence over the course of the past several years. Addiction is an extremely widespread problem across the state. Fortunately, we have the best option for Florida residents who are struggling with alcoholism or drug addiction. At Immersion Recovery Center, we offer men and women from Florida and all surrounding areas the opportunity to heal in an effective, clinically comprehensive retreat-style treatment center. Because the state of Florida is so beautiful and temperate, it is a wonderful place to undergo treatment and overcome a life-threatening addictive disorder once and for all.
Several studies explain the serious impact that rising rates of substance abuse in Florida have had on the state as a whole. The US Department of Health and Human Services reported that in 2017, the rates of drug abuse among high school students in Florida was generally higher than the national average. Another study reports that roughly 8 percent of Floridians are actively abusing illicit chemical substances, which ultimately equates to over 1.5 million men and women. Within the past year, it was reported that close to 410,000 Floridians were afflicted with a severe substance abuse disorder. Additionally, there are roughly 3,000 overdose-related deaths in Florida every year – a number much higher than the national average.
Getting Help With Opioid Addiction in Florida
One of the most frequently abused drugs throughout the state is heroin and other opioid narcotics, like prescription painkillers. The National Institute on Drug Abuse put out a comprehensive report titled "Florida: Opioid-Involved Deaths and Related Harms" summed up, the impact of opioid abuse across the state in 2018. The report noted that in 2018, there were 67,367 overdose-related deaths throughout the entire country. Opioids were directly involved in nearly 70 percent of all overdose deaths. In Florida, there were a reported 4,698 overdose deaths during the same year, and nearly 68 percent of all fatalities involved opioids. One of the biggest factors in these high rates of opioid overdose is the rate at which medical professionals in Florida prescribe potent and habit-forming opioid narcotics. The same study reads, "In 2018, Florida providers wrote 53.7 opioid prescriptions for every 100 persons, compared to the average U.S. rate of 51.4 prescriptions." Many individuals who begin abusing prescription painkillers will eventually transition to heroin – a more accessible and affordable alternative. There are many serious and lasting impacts of widespread opioid abuse other than risk of overdose, including Neonatal Abstinence Syndrome and Neonatal Withdrawal Syndrome, and increased risk of contracting diseases like HIV (this is the case for intravenous drug users, predominantly). At Immersion Recovery Center, we understand the far-reaching implications and consequences of drug abuse and addiction. We have developed an effective, integrated treatment model geared towards helping men and women achieve long-term abstinence while working towards becoming the best versions of themselves.
We Are Here For You
Let Us Help You Heal
Our Drug & Alcohol detoxification experience is second to none.
Learn how we can help by speaking with one of our Treatment Advisors today.
Getting Help With Alcoholism in Florida
The Centers for Disease Control and Prevention reported that in 2015, the prevalence of binge drinking among adults throughout the state of Florida was higher than the national average – 17.2 binge drinkers for every 100 adults. While the consequences of excessive drinking are highly personal, binge drinking also affects that state – and the country – as a whole. Throughout the United States, excessive alcohol consumption costs an average of $250 million annually – roughly $807 per person every year. These costs are related to healthcare expenses, loss of productivity in the workplace, criminal justice expenses, motor vehicle accidents and damaged property. In Florida, the cost consequences are slightly higher than the national average, equating to roughly $815 per person on an annual basis. The US Department of Health and Human Services reported that alcohol-related behaviors among high school students in Florida were also higher than the national average.
At Immersion Recovery Center, we treat men and women of all ages and personal backgrounds who have been suffering from an alcohol abuse disorder of any severity. We understand that because heavy drinking is so normalized and socially acceptable throughout the state of Florida, it can be difficult to determine when alcohol addiction treatment is necessary. If you are unsure as to whether or not professional inpatient treatment is the next appropriate step, we are here to help. Give us a call today and our experienced and extremely compassionate staff members will conduct a brief pre-assessment to determine if treatment is necessary.
Our Drug & Alcohol Treatment Services Include
---
Recovery for Florida
The good news is that at Immersion Recovery Center, we have developed a highly integrated, multi-phased approach to clinical care that has proven effective in treating even the most complicated cases of substance abuse and dependence. We offer gender-specific treatment, trauma-informed care and dual diagnosis treatment options for individuals who are simultaneously suffering from an undiagnosed or untreated mental illness. Our multi-phased program of recovery (three phases in total) begins with medically monitored detox and ends with long-term aftercare. Once a potential client commits to healing, all he or she must do is give us a call and we will handle the intake, from travel plans and no-obligation insurance checks (Click here) to a seamless admission process. Once a client has successfully withdrawn from his or her substance of choice in a safe and secure environment, he or she transfers to outpatient treatment, which generally lasts for between one and three months – longer if deemed necessary.
Ready To Begin Your Drug & Alcohol Treatment?
Let Us Help Your Family Heal
Our family therapy program is second to none.
Learn how we can help your family by calling a Treatment Advisor now.
Our inpatient treatment program combines intensive therapeutic care with holistic approaches to recovery. We offer individual and group therapy, family therapy and psychiatric care whenever necessary. We supplement these proven and effective therapeutic modalities with holistic practices like yoga therapy, mindfulness meditation, nutritional therapy and vocational training. At Immersion Recovery Center, we believe that addiction must be approached from a comprehensive perspective, and that effective clinical care will always address the body, the mind and the spirit. We also believe that the family should play an integral role in the recovery process. We offer a Family Retreat geared towards helping family members heal alongside their loved one. Active addiction is an insidious and destructive disease, and it greatly affects the lives of everyone involved.
Begin Healing Now!
Have A Call With One Of Our Treatment Advisors
Caring & Experienced Staff

Fully Licensed & Accredited
Quality Addiction Treatment in Florida
Sadly, many men and women who desperately need quality addiction treatment in Florida do not receive the help they need. They may be unaware that there are quality resources accessible to them here at Immersion Recovery Center and that they need to look no further for the best addiction treatment center in Florida. If you or someone close to you has been suffering from active addiction and needs help to quit, we are available to provide well-deserved and effective treatment in our reputable, licensed and accredited facility here in Florida. For more information or to have one of our Treatment Advisors conduct a brief pre-assessment over the phone to show you what addiction services will be best for you, give us a call today at (888) 693-1604.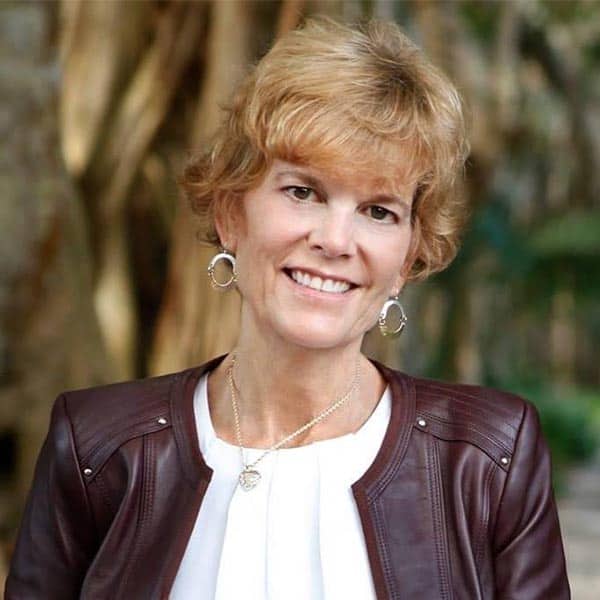 Reviewed for accuracy by :
Serving as the Inpatient Clinical Director at Immersion Recovery Center, Susan will work directly with staff members, clients, and family members to ensure the clinical program remains as effective and individualized as possible. Susan is no stranger to the fields of behavioral health and addiction. She has over 25 years of experience, working in an inpatient setting, an outpatient setting, acute stabilization and nearly all other settings in the realm of addiction recovery.