Recovery is something worth celebrating. Anyone who manages to break the cycle of addiction has achieved a tremendous feat. It is something worth being proud of, to be sure. That doesn't mean that one should rest on their laurels and become complacent about their program. Continued success depends on a person's ability to maintain a program of spiritual maintenance, day in and day out.
Just as the diabetic needs to check their blood sugar and administer insulin as needed, daily. So, too, does the addict need to check their spiritual pulse per diem. Reviewing each day to see where improvements can be made to ensure continued recovery. This is no easy task. It requires steadfast dedication to the cause of living life on life's terms. Being there for one's fellows in recovery and regularly extending a hand to the "newcomer." Those who are unable to prioritize helping others find the gifts of the program, are often not long for recovery.
Across the country, countless individuals dedicate themselves to being models of recovery. Going out of their way help others scramble out of the depths of addiction into the light of recovery. Just as others once did unto you, you do unto others. Without an egalitarian approach to fellowship, most addicts and alcoholics would return to their selfish and self-defeating ways. Everyone in long-term recovery finds a way to pay it forward. Helping others to help themselves.
We Are Here For You
Let Us Help You Heal
Our Drug & Alcohol detoxification experience is second to none.
Learn how we can help by speaking with one of our Treatment Advisors today.
Beyond the Rooms of Addiction Recovery
For every individual working a program, many more are still living in the viscous cycle of addiction. In 2014, 17 million Americans met the criteria for an alcohol use disorder(AUD), according to the National Survey on Drug Use and Health (NSDUH). Some 913,000 had a cocaine use disorder and an estimated 476,000 people had a stimulant use disorder involving drugs like methamphetamines. Right now, the numbers are a little fuzzy on opioids, but at least 2 million Americans meet the criteria for opioid use disorder. Shocking figures, to be sure. But, the more disturbing fact is only a small percentage of those people have ever received and kind of assistance.
There are a number of reasons why a person may not access addiction treatment services. A couple of the most common reasons are limited access to mental health facilities and the pervasive stigma of addiction. The latter has long been a black cloud preventing people from feeling the light of recovery.
Our Drug & Alcohol Treatment Services Include
---
Everyone who has emerged from the cave of addiction can have a hand in encouraging others to do the same. In fact, recovering addicts and alcoholics can share their experience, strength and hope beyond the rooms of recovery. Every September, the Substance Abuse and Mental Health Services Administration (SAMHSA) sponsors National Recovery Month. The theme this year is of the utmost importance, Join the Voices for Recovery. SAMHSA is urging everyone in recovery who feels comfortable to share their story. Believing that it will inspire more people to seek help with the hope of recovery. Please take a moment to watch an example below:
If you are having trouble watching, please
click here
.
Perhaps posting a video concerns you, you are not alone. SAMHSA has instructions for sharing your story via text. If you would like to help inspire those who are still out there, please click here. There are also events happening throughout the month across the country. This weekend there will be 5K Fun Run to celebrate recovery in Lake Worth, Florida.
Ready To Begin Your Drug & Alcohol Treatment?
Let Us Help Your Family Heal
Our family therapy program is second to none.
Learn how we can help your family by calling a Treatment Advisor now.
Courage In Surrender
Addiction recovery is a life-saving journey. Making the choice to recover is making a choice for life. At Immersion Recovery Center, we know how difficult it is to go against one's disease. Revolting against an illness that does everything in its power to keep you trapped is not easy. But, it's possible. This National Recovery Month, we hope that you will be inspired to make the courageous decision to surrender and embrace recovery. Please contact us today to begin the process of addiction recovery.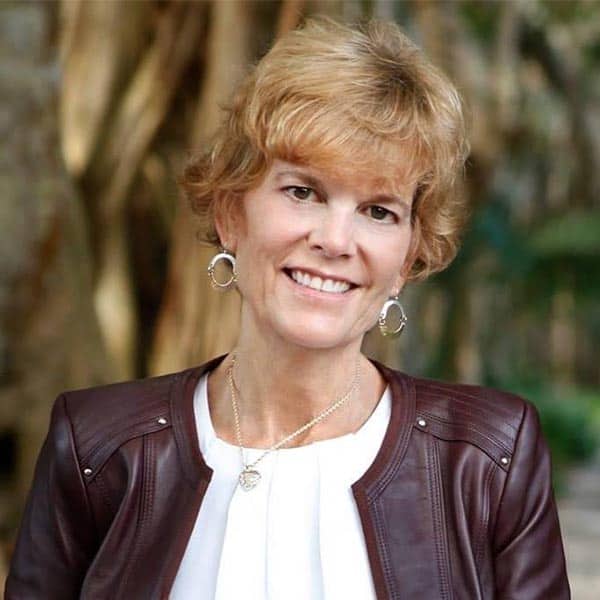 Reviewed for accuracy by :
Serving as the Inpatient Clinical Director at Immersion Recovery Center, Susan will work directly with staff members, clients, and family members to ensure the clinical program remains as effective and individualized as possible. Susan is no stranger to the fields of behavioral health and addiction. She has over 25 years of experience, working in an inpatient setting, an outpatient setting, acute stabilization and nearly all other settings in the realm of addiction recovery.
Begin Healing Now!
Have A Call With One Of Our Treatment Advisors
Caring & Experienced Staff

Fully Licensed & Accredited