Immersion Recovery News


Chief Clinical Officer Releases New Podcast
In July, Ryan Soave — who leads Immersion's clinical therapy team as Guardian Recovery Network's Chief Clinical Officer — launched an exclusive new podcast in partnership with The Podcast App. The podcast, called "Breakthrough," gives listeners the opportunity to hear one-on-one coaching sessions between Ryan and his private clients who are working on breaking through self-limiting beliefs.
Self-limiting beliefs are those declarative statements we believe that hold us back from manifesting our full potential. Some examples might include: "I'm not good enough"; "Relationships are a trap"; "I'm unworthy of the relationship I desire"; "I'm stupid." These beliefs are sometimes conscious, but more often than not reside in the shadows of our mind — in our subconscious. These beliefs strongly influence our emotions and behaviors. Until we can bring these subconscious beliefs into the light and challenge them, they often control us without us even realizing their significant influence.
The First Season of "Breakthrough"
In the first season of "Breakthrough" Ryan works with a young woman named Jade who dreams of becoming a professional dancer. Subconsciously she believes she is not good enough, and she believes that her self-worth is dependent on her financial security. These two beliefs have stalled her in pursuing her dream. Ryan walks Jade through the process of recognizing her self-limiting beliefs, acknowledging how they've influenced her decisions and illuminating where they stem from.
Our beliefs, he points out, are often formed in childhood. While they may have been useful as children — helping us feel secure — they now only serve to hold us back, not safe. Ryan guides Jade through a series of exercises to help her overcome her self-imposed limitations.
In listening to Jade's story, Ryan hopes listeners will follow along, taking similar steps to identify their own personal self-limiting beliefs and challenge them.
"Here's the kicker," he says, speaking to listeners in the first episode. "Something is holding you back too."
We Are Here For You
Let Us Help You Heal
Our Drug & Alcohol detoxification experience is second to none.
Learn how we can help by speaking with one of our Treatment Advisors today.
Where to Find "Breakthrough"
The first season of "Breakthrough" is five episodes, each approximately 20 minutes long. As of July 21, two episodes had been released on The Podcast App, which is available on the Apple App store and features a 7-day free trial period. Listeners who want to check out the podcast before downloading The Podcast App can listen to the trailer and first episode on Spotify, the Apple Podcast app and most major podcast platforms. Episodes 3, 4 and 5 will be released weekly on The Podcast App. A second season of "Breakthrough" will focus on trauma.
"Self- improvement is work," Ryan said. "I hope this podcast will help individuals do the hard work they need to do to become the best versions of themselves."
Other Courses
In addition to "Breakthrough," Ryan has several other courses and meditations featured on The Podcast App, including "10 Minutes to a Better You" — a podcast series of ten episodes, each approximately 10-minutes long, teaching simple tools and practices for actualizing one's best self. The Podcast App has been an ideal fit for Ryan's self-improvement content. The App, which was founded by some longtime friends of Ryan's, was created with the intention of building both an expansive library of existing podcasts, and a platform for original content focused on personal development. The App's tagline "Podcasts & Playlists for a Meaningful Life" summarizes the App's mission — to help individuals build more meaningful lives. Ryan, who is a highly sought-after therapist and public speaker, was a natural fit for the App's original content section.
Our Drug & Alcohol Treatment Services Include
---
"We are extremely proud of the work Ryan is doing through his podcast. And we are honored to have someone of his caliber on our leadership team," said Marco Merida, President and COO of Guardian Recovery Network.
Ryan is new to the Guardian Recovery Network team. In June, he was announced as Guardian's new Chief Clinical Officer, which means he will take an active roll in developing and consistently improving Immersion Recovery Center's therapeutic services.
"We know he will help lead Guardian Recovery Network and Immersion Recovery Center as we continue to expand and provide the highest levels of addiction recovery services and therapeutic treatment available in the industry," said Merida.
Before joining Guardian, Ryan was the Director of Program Development at All Points North Lodge, a trauma therapy and addiction recovery center in the mountains of Colorado. He held previous leadership roles as the Program Director for the Next Chapter Addiction Treatment Center, a men's trauma and addiction healing center in Delray Beach, and as a Consultant and Certified Trauma Therapist for The Refuge, a 12-Step based trauma and addiction recovery retreat in Florida's Ocala National Forest.
Ryan has been on the forefront of clinical research, including as a scientific research collaborator in the Neuroscience Department of the prestigious Stanford Medical School in California. He has trained in a wide range of treatment modalities, including Eye Movement Desensitization and Reprocessing (EMDR), Somatic Experiencing and therapeutic breathwork. Additionally he is an accomplished yoga and meditation instructor; he has been invited several times to lead meditations for members and staffers of the U.S. Congress.
Ready To Begin Your Drug & Alcohol Treatment?
Let Us Help Your Family Heal
Our family therapy program is second to none.
Learn how we can help your family by calling a Treatment Advisor now.
Breakthrough at Immersion
Immersion Recovery Center is one of South Florida's premier addiction treatment centers. Immersion's programs are unique in that they have a two pronged approach to addiction recovery: to deeply immerse clients in the 12-Steps of recovery; and to provide clients world-class therapeutic services. By working the 12-Steps in treatment, while supported by a highly-experienced staff of psychiatrists, psychologists, clinicians and 12-Step practitioners, our clients recover from addiction at every level — physically, emotionally, mentally and spiritually.
Our therapists are trained in some of the most effective, evidence-based therapeutic methods for treating addiction, including cognitive behavioral therapy (CBT), dialectical behavioral therapy (DBT), eye movement desensitization and reprocessing (EMDR), motivational interviewing and traditional talk therapy. Our first-class team of therapists is guided by excellent leadership, including Ryan Soave, Chief Clinical Officer for Immersion's parent company, Guardian Recovery Network.
Begin Healing Now!
Have A Call With One Of Our Treatment Advisors
Caring & Experienced Staff

Fully Licensed & Accredited
Immersion's Continuum of Care
Immersion offers a comprehensive continuum of care that gives clients the opportunity to progress from medical detox, to residential inpatient treatment, to partial hospitalization and intensive outpatient treatment. While not all clients chose to progress through every stage of the continuum of care, we have found that this progressive method of treatment is highly beneficial. It allows individuals to heal emotionally, learn the coping mechanisms necessary for long-term recovery and slowly re-integrate into the world at large.
To learn more about Immersion Recovery Center's treatment offerings, reach out anytime. Our team of empathetic Treatment Advisors are available 24/7 to help you or your loved one craft a plan for their recovery.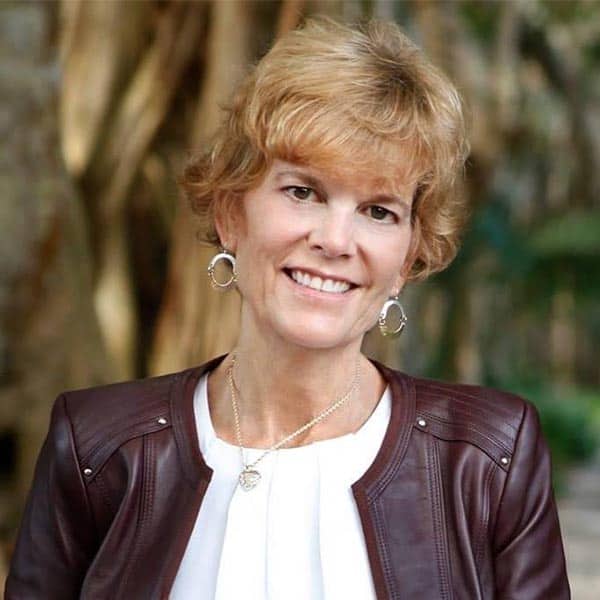 Reviewed for accuracy by :
Serving as the Inpatient Clinical Director at Immersion Recovery Center, Susan will work directly with staff members, clients, and family members to ensure the clinical program remains as effective and individualized as possible. Susan is no stranger to the fields of behavioral health and addiction. She has over 25 years of experience, working in an inpatient setting, an outpatient setting, acute stabilization and nearly all other settings in the realm of addiction recovery.