Finding the Best Rehab in Florida
Are you looking for the best rehab in Florida for you or your loved one to recovery from alcoholism or drug addiction? Finding the best rehab might seem like a daunting task, especially considering there are hundreds to choose from. Over the course of the past several years, rising rates of substance abuse throughout the state have caused a surge in new detox centers, inpatient rehabs and outpatient programs. However, when looking for the best rehab in Florida to meet your individualized needs it is important that you know what to look for. We have created this guide to help you ask the right questions and make your search as simple as possible. The guide includes some information about the addiction issues specific to Florida, a list of questions to ask when seeking treatment in Florida, and some recovery resources that might be helpful in the state.
Florida saw a 38.4 percent increase in drug-related overdose deaths between July of 2019 and July of 2020. This increase in drug-related fatalities is significant when compared to the 24.2 percent increase nationally.
Floridians experienced higher rates of substance abuse, dependence, and drug-related overdose than residents of other states. According to the National Institute on Drug Abuse, there were 67,367 drug-related overdose deaths reported throughout the country in 2018. In Florida, there were 4,698 overdose deaths reported over the course of the same year. Of these fatalities, 3,189 were directly linked to opioid narcotics like prescription painkillers (oxycodone, hydrocodone, morphine or codeine), heroin or synthetic opioids like fentanyl. The opioid epidemic in Florida can be partially attributed to the high prescription rates throughout the state. According to NIDA, "In 2018, Florida providers wrote 53.7 opioid prescriptions for every 100 persons, compared to the average U.S. rate of 51.4 prescriptions."
Rates of alcohol abuse and dependence are also high throughout the state. The CDC reports that excessive drinking costs Florida upwards of $15 billion annually. The Florida Behavioral Health Association reported that in 2019, it was determined that roughly 18 percent of adult Florida residents engaged in excessive alcohol consumption or binge drinking over the course of the past month. The number of untimely deaths in which alcohol played a role increased 72 percent in Florida between the years 2012 and 2019.
If you or someone you love has been struggling with an alcohol abuse disorder or a drug addiction of any kind, you are not alone. Immersion Recovery Center is available to help. If you need help navigating the treatment world, need more information about what's happening to you or your loved one, or need an empathetic ear to help you walk through the next steps, contact us. We are here 24/7.
We Are Here For You
Let Us Help You Heal
Our Drug & Alcohol detoxification experience is second to none.
Learn how we can help by speaking with one of our Treatment Advisors today.
How to Find the Best Rehab in Florida


What to Look For

When looking for the best rehab in Florida to meet your needs or the needs of your loved one, it is important that you determine which level of clinical care is going to be the most appropriate. It is always recommended that a person begin his or her recovery journey with medically monitored detox, where he or she will undergo a safe and pain-free withdrawal and work towards physical stabilization. The next level of care depends heavily on the severity of the substance abuse disorder and the presence of any underlying conditions (either physical or psychological). It is generally recommended that a person continue with a short-term stay in a demographic-specific inpatient facility.

When looking for the best rehab in Florida to meet your needs, ask the following questions:
Does the rehab offer dual diagnosis treatment options?
Is the rehab licensed and accredited through the state of Florida?
Does the rehab combine a 12-step approach to recovery with therapy and holistic methods of integrated healing?
Is the rehab run by a staff of licensed and highly trained professionals?
Does the rehab provide a comfortable, homestyle retreat environment to clients?
Does the center offer additional amenities geared towards client comfort?
Is the rehab located in a recovery-rich community?
Our Drug & Alcohol Treatment Services Include
---
Recovery Resources Florida
Florida is a region of the country rich in recovery-related resources, from substance abuse treatment options to a plethora of 12-step meetings and recovery-friendly recreational activities. We have compiled a list of resources in order to help you or your loved one gain immediate access to all required services. If you would like any additional information on the resources that Florida has to offer, contact us today.
12-step meetings in Florida:
Ready To Begin Your Drug & Alcohol Treatment?
Let Us Help Your Family Heal
Our family therapy program is second to none.
Learn how we can help your family by calling a Treatment Advisor now.
What Sets Immersion Apart?
Immersion Recovery Center offers a truly unique experience by combining the latest advances in evidence-based clinical and medical care with a fully immersive 12-step model of addiction recovery. We have taken the most effective parts of traditional 12-step treatment and combined them with the highest standards of clinical and medical care to offer our clients the best tools for long-term recovery. Clients recover at Immersion Recovery Center — our main priority is ensuring that our clients leave with all of the tools and coping mechanisms they need to maintain solid and fulfilling sobriety for the remainder of their lives.
We offer a unique approach to treating substance use disorders of all severities that can be broken down into three distinct phases. Phase 1 includes medically monitored detox and residential treatment. This phase of the recovery process is predominantly focused on stabilization. Phase 2 is focused on therapeutic intervention and the building of personal motivation. This phase of the recovery process includes Partial Hospitalization treatment (PHP). Phase 3 centers around reintegration into society and Outpatient Treatment (IOP and OP). Our multi-phased approach has been proven to produce the best possible outcomes of long-term recovery. We offer medical detox as a stand-alone treatment option, as well as several demographic-specific 28-day programs. Any level of treatment we provide is undeniably going to make a lasting impact on our clients and their path to recovery.
Begin Healing Now!
Have A Call With One Of Our Treatment Advisors
Caring & Experienced Staff

Fully Licensed & Accredited
Begin Your Recovery Journey Today
When you or your loved one is ready to ask for help, Immersion Recovery Center will be here. Our intake process is simple and straightforward and can be completed in as little as 15 minutes. We will provide a complimentary assessment, free, no obligation insurance benefit check, and help coordinate local travel to our facility. All you or your loved one has to do is ask for help, we will take care of the rest. To learn more about what makes us one of the best rehabs in Florida, contact us today.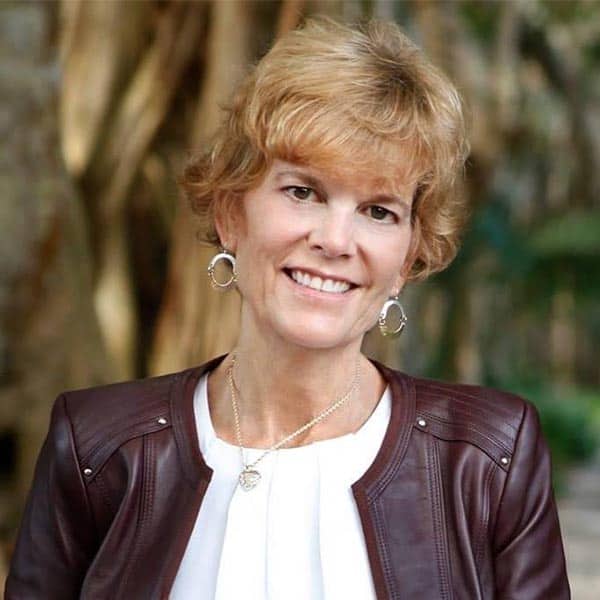 Reviewed for accuracy by :
Serving as the Inpatient Clinical Director at Immersion Recovery Center, Susan will work directly with staff members, clients, and family members to ensure the clinical program remains as effective and individualized as possible. Susan is no stranger to the fields of behavioral health and addiction. She has over 25 years of experience, working in an inpatient setting, an outpatient setting, acute stabilization and nearly all other settings in the realm of addiction recovery.