Focused Treatment


Choosing the Best Rehab for You
How do you choose a drug and alcohol rehab that meets all of your personal needs or the needs of your loved one? There seem to be countless options when it comes to choosing a rehab, especially when you're looking for an inpatient rehab in Southern Florida. It's certainly no small decision, seeing as the effectiveness of the treatment program you choose will potentially dictate the quality and longevity of your sobriety. At Immersion Recovery we understand how overwhelming this decision might seem at first. Fortunately, choosing a drug and alcohol rehab does not have to be a difficult or stress-inducing process. We have outlined several important factors to consider as you choose a rehab for yourself or for your loved one — and you are welcome to reach out to us directly with any additional questions you might have regarding the process.
What Are Your Rehab Goals and Needs?
First of all, narrow down factors that are important for your individual search. Is anything non-negotiable? Maybe you are looking for a gender-specific rehab, or for a rehab that focuses on trauma resolution? When identifying your personal rehab goals and needs, ask yourself the following questions:
Which level of care am I looking for? It is important to determine which level of care is the most appropriate for your unique case. Don't worry, you won't have to figure this out on your own.

Contact

Immersion Recovery Center and explain your current circumstances and personal history with substance use to one of our Treatment Advisors and they will point you in the right direction.
Is the rehab part of a larger network, so I have access to additional addiction treatment services if need be? At Immersion Recovery Center we offer medical detox services, an inpatient treatment program and outpatient treatment options. We recommend transitioning from detox into a higher level of care as soon as you have been physically stabilized; because early sobriety is a vulnerable time, an immediate transition is recommended. In addition to inpatient rehab we offer an outpatient treatment program and outpatient housing.
Does the rehab offer dual diagnosis treatment services? If you have been struggling with an underlying mental health concern like anxiety or depression, finding a drug and alcohol rehab which offers dual diagnosis services is important. In order for sobriety to be maintained, all existing mental health concerns must be treated simultaneously.
We Are Here For You
Let Us Help You Heal
Our Drug & Alcohol detoxification experience is second to none.
Learn how we can help by speaking with one of our Treatment Advisors today.
Will I have a roommate? Considering the logistics of your living situation is also important. If having your own bedroom is important to you, make sure you find a residential treatment center with private and semi-private bedroom options.
What amenities are going to be available to me? Because you are going to be living in your residential treatment center for anywhere between one and three months (maybe longer depending on your personal needs), you want to find a rehab that offers a range of amenities geared towards client comfort. At Immersion Recovery Center we offer private bedrooms, well-appointed common areas, and a spacious kitchen and dining room. Our residential rehab is in the heart of Southern Florida, just minutes from the beach. We also offer a similarly designed outpatient residence for those in our continuing care program.
What is the length of the treatment program? Take the length of the program into consideration. If you are serious about staying sober after treatment concludes, a longer continuum of care is the best option. Our treatment program typically lasts for between three and six months from start to finish.
Does the rehab accept my insurance? If not, do they offer additional coverage options? At Immersion Recovery Center we work with major regional providers in Florida, most major national providers and we offer self-pay and private pay options for those who are currently uninsured.
Does the drug and alcohol rehab offer demographic-specific treatment options? At Immersion Recovery Center we offer several tracks for those in specific demographics, allowing us to consistently provide the most focused and individualized care available.
Am I sure this rehab is reputable? Look for a drug and alcohol rehab which is both licensed and accredited. At Immersion Recovery Center, our nationally accredited substance abuse detox and treatment center is one of the most highly respected programs in the country.
Our Drug & Alcohol Treatment Services Include
---
Factors in Choosing a Drug & Alcohol Rehab
Location — Should You Travel for Drug & Alcohol Rehab?
At Immersion Recovery Center we have clients from all over the country. While staying close to home might seem like the most logical idea, there are actually numerous benefits when it comes to traveling out-of-state for drug and alcohol rehab.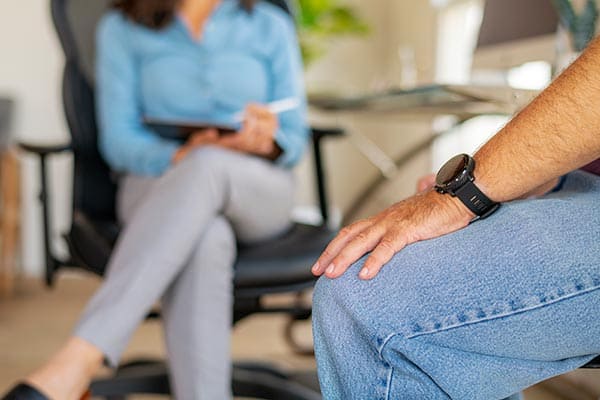 The Benefits of Traveling Out-of-State For Rehab:
Traveling for rehab helps give you a fresh perspective and reinforces the idea, "This is the first step towards an entirely new way of life."
You won't worry about running into anyone you know. Of course, being in rehab is nothing to be ashamed of. Still, a change of scenery eliminates the possibility of running into someone while on a group outing and potentially being asked some questions you aren't quite ready to answer.
You are further removed from the stressors of day-to-day life, allowing you to focus all of your mental and emotional energy on recovery.
The risk of relapse is reduced significantly. When you remove yourself from your current environment you are less likely to fall back into self-destructive behavioral patterns. You might have a group of using or drinking friends in your hometown you know will "bail you out," or you might know several local drug dealers.
Traveling for rehab often ensures a higher quality of clinical care. Depending on where in the U.S. you live, you might not have too many reputable options in your immediate area. Traveling for rehab opens up much more opportunity.
Ready To Begin Your Drug & Alcohol Treatment?
Let Us Help Your Family Heal
Our family therapy program is second to none.
Learn how we can help your family by calling a Treatment Advisor now.
Levels of Care
How can you decide which level of clinical care is necessary? At Immersion Recovery Center we strongly encourage all of our clients to undergo drug or alcohol withdrawal in a medical detox center before transitioning into the residential inpatient or outpatient portion of our program. In most cases, the typical treatment timeline looks like:
Drug & Alcohol Rehab Licensing
Choosing a rehab with extensive licensing ensures you are going to receive the highest quality of care available. At Immersion Recovery Center we hold the following licensing and accreditations:
Our program is licensed through the State of Florida.
We are LegitScript Certified, meaning we have received the highest third-party certification from a team of healthcare experts who have deemed our services legitimate and effective.
We have received the Joint Commission Gold Seal of Approval, the highest accreditation a treatment center can receive.
Importance of Licensed Drug & Alcohol Rehab Staff
Entering into a treatment program where the drug and alcohol rehab staff members are licensed and highly experienced is a very important piece of the puzzle. At Immersion Recovery Center we exclusively staff addiction and mental health professionals, and our team has combined decades of hands-on experience. All of our therapists and psychiatric professionals are licensed.
Insurance & Costs
Considering how you are going to cover the cost of treatment is important; you want to make sure the drug and alcohol rehab you are considering accepts your current insurance and offers additional coverage options if you are currently uninsured or underinsured. At Immersion Recovery Center we offer free, no obligation health insurance benefit checks which can be completed over the phone in a matter of minutes.
Begin Healing Now!
Have A Call With One Of Our Treatment Advisors
Caring & Experienced Staff

Fully Licensed & Accredited
Private VS Public Drug & Alcohol Rehab
When it comes to choosing between a private facility and a state-funded facility, there are benefits to both. For example, a state-funded detox facility might be slightly more affordable — however, you will receive a lower quality of care and you will have access to a limited amount of addiction services. When it comes to deciding between a private or public treatment program, we recommend going with a private program. Benefits of a private treatment program include:
More individualized and focused care.
A continuum of clinical care, rather than a single-stage treatment option.
A higher quality of treatment and services.
Licensed and experienced staff members.
More comfortable, homestyle retreat accommodations.
Personalized aftercare planning.
Why Choose Immersion Recovery Center for Drug & Alcohol Rehab?
Immersion Recovery Center provides a licensed, individualized and integrated rehab program to people of all ages who have been struggling with addictive disorders of all types and severities. We offer a step-down curriculum of clinical care, designed to help our clients make a smooth and seamless transition from treatment back into independent living. We understand how difficult it might seem to choose the best drug and alcohol rehab in Florida for your unique personal needs. Fortunately, we are available to help make the decision easier. The moment you contact us, either directly through our website or over the phone, you are put in touch with one of our experienced and compassionate Treatment Advisors. They ask a short series of questions, ultimately helping you determine which level of care is the most appropriate for your unique case. If we believe our program is a good fit we conduct a free, no obligation insurance benefit check and facilitate local travel to our Delray Beach, Florida treatment center. Contact us today to begin.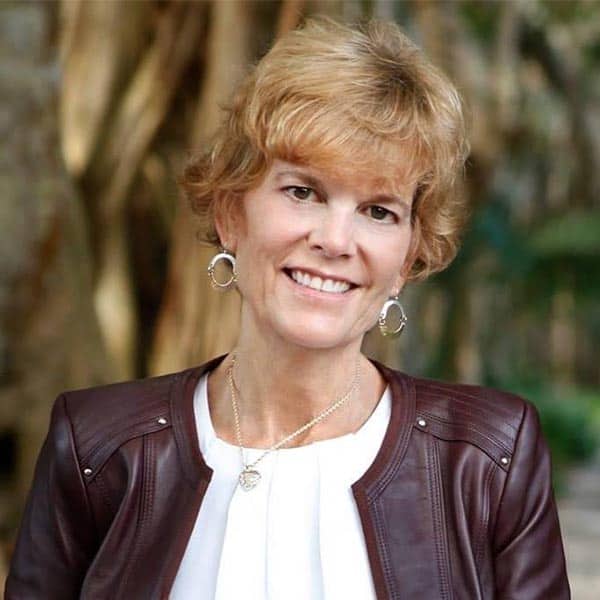 Reviewed for accuracy by :
Serving as the Inpatient Clinical Director at Immersion Recovery Center, Susan will work directly with staff members, clients, and family members to ensure the clinical program remains as effective and individualized as possible. Susan is no stranger to the fields of behavioral health and addiction. She has over 25 years of experience, working in an inpatient setting, an outpatient setting, acute stabilization and nearly all other settings in the realm of addiction recovery.