Recovery Questions


How Long Will I Be In Treatment?
How long is rehab for drug and alcohol addiction? The answer to this question is not the same for everyone. Depending on your personal circumstances rehab might last anywhere from 28 days to six months. A variety of unique factors impact the length of your personal treatment timeline. For example, people with underlying mental health concerns often require a longer stay in treatment seeing as addiction and mental health must be addressed simultaneously. People who addressed a potential addictive disorder before it progressed and who have no underlying mental health concerns might require a shorter stay in rehab; the same goes for those who experienced a brief lapse after a prolonged period of sobriety. At Immersion Recovery Center we believe in providing our future clients with as much information as possible before they arrive at our Southern Florida inpatient rehab. Most hesitation and apprehension can be alleviated when you and your loved ones know what to expect from the process. If you have any additional questions or if you would like to learn more about our inpatient rehab for drug and alcohol addiction, contact us today.
Drug & Alcohol Rehab Timeline
The length of rehab for drug and alcohol addiction depends heavily on your personal circumstances. We have created a basic timeline, though it is important to note the length of treatment will differ depending on your unique background, the presence of underlying conditions and the severity of the substance use disorder. An example of a standard drug and alcohol rehab timeline is:
3 days to 2 weeks – Medical Detox – You enter into a medical detox program before the symptoms of drug or alcohol withdrawal begin to develop. While in detox you undergo withdrawal in a safe and structured environment under the close supervision of a team of medical professionals. As soon as the more severe physical and psychological symptoms of withdrawal subside, you transition into drug and alcohol rehab.
1 to 3 months – Inpatient Drug and Alcohol Rehab – Inpatient drug and alcohol rehab typically lasts for between one and three months depending on a variety of factors, including the presence of dual diagnosis disorders, the severity of addiction and whether or not you have attempted to get sober in the past. Many of our clients are getting sober for the first time after a prolonged period of alcoholism or drug addiction. However, there are those who have been through multiple treatment programs in the past with little to no long-term success in sobriety. At Immersion Recovery Center we focus on providing highly individualized care, uncovering all underlying issues and ensuring by the time a client leaves our treatment program they have all the tools they need to stay sober on their own.
3 to 6 months – IOP and Sober Living – Most people who transition out of inpatient rehab decide to move directly into a sober house, where they either sign a lease or pay rent on a month-to-month basis until they feel stable enough in their sobriety to transition back into fully independent living. It is generally recommended that someone who has completed residential rehab also transition into a more flexible level of care like intensive outpatient treatment. IOP provides a continuation of therapy, relapse prevention training and life skills training in a less committal environment, allowing clients to return to school or work part-time as they receive treatment.
We Are Here For You
Let Us Help You Heal
Our Drug & Alcohol detoxification experience is second to none.
Learn how we can help by speaking with one of our Treatment Advisors today.
Committing to a full continuum of care — beginning with medical detox, transitioning to rehab and ending with IOP — reduces the risk of relapse significantly. Early sobriety is a vulnerable time, and it is important for you or your loved one to take advantage of any additional support and structure being offered. Our clinical team and case managers work closely with each client during every step of the process, ensuring the length of stay in each stage of treatment is consistently adjusted to meet changing and newly developing needs.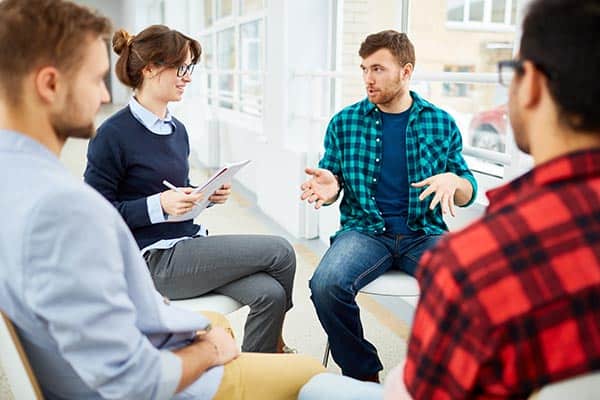 How Long is Detox?
Entering into a medical detox program is a suggested first step for everyone looking to get sober, regardless of the severity of their addiction. At Immersion Recovery Center we offer an effective medical detox program featuring medication assisted care and a safe, pain-free drug or alcohol withdrawal. During detox we conduct an individualized, in-depth evaluation which helps us determine the length of our clients stay, what kind of medical intervention is necessary and the next steps for our clients once they become physically stabilized. The length of stay in medical detox depends heavily on the following factors:
The type of chemical substance(s) being used.
The length of time the substance was being used and the frequency of use.
The presence of any pre-existing health conditions.
The presence of any underlying mental health concerns.
The Length of Medical Detox can be Largely Predicted by the Type of Substance Being Used.
Our Drug & Alcohol Treatment Services Include
---
How Long is Residential Addiction Rehab?
Inpatient treatment is an ideal option for anyone struggling with a moderate or severe addiction and any underlying issues. Our residential facility, a short drive from the beautiful beaches of Southern Florida, is run by a carefully selected team of medical professionals, credentialed therapists and experienced support staff, all working together towards one common goal — to provide quality and effective care, unique to each individual resident. Clients identify and work through underlying causes of substance use and begin to heal on a mental and emotional basis while working towards a full restoration of physical health.
We recommend a minimum stay of 28 days, though clients typically opt to stay three full months. While three months might seem like a long time at first, this brief time commitment seems insignificant when compared to the years of solid and fulfilling sobriety you or your loved one will experience when treatment concludes. The longer a client spends engaged in the initial healing process, the more the risk of relapse is reduced. There are certain factors that affect the length of residential addiction rehab, including the presence of dual diagnosis disorders, the type of substance being used and the severity of the addiction.
Ready To Begin Your Drug & Alcohol Treatment?
Let Us Help Your Family Heal
Our family therapy program is second to none.
Learn how we can help your family by calling a Treatment Advisor now.
How Long is Partial Hospitalization Addiction Rehab?
The partial hospitalization (PHP) portion of our program lasts for an average of 30 days. As is the case with every other phase of addiction recovery, the length of PHP is determined by each client's personal progress in treatment. In the vast majority of cases clients stay in PHP for 28-30 days. The duration of the second phase of clinical care depends on what our team of clinical professionals deems appropriate on a case-by-case basis. If a client shows immense progress and continuously makes healthy and positive choices after transitioning into our PHP program, the duration of this phase is shorter – if a client is struggling with independent living and is still making self-destructive choices the duration of this phase will, of course, be longer. In some PHP programs, clients live at home and attend treatment during the day. In our PHP program clients live in a sober living residence which provides them with additional guidance and support 24-hours a day.
How Long is Outpatient Addiction Rehab?
Our IOP program is ideal for men and women who have just completed inpatient treatment and still require an intensive level of therapeutic care. IOP groups meet up to five times per week, and provide the same care as inpatient treatment in a less intensive setting (while allowing clients more personal freedom). Most of our clients who transition from residential inpatient or PHP into IOP stay for between six weeks and three months, though some clients opt to stay longer for additional support as they transition back into fully independent living. Our IOP program focuses on relapse prevention, life skills training and a continuation of individual and group therapy, helping clients successfully overcome the real-world challenges of early recovery.
Begin Healing Now!
Have A Call With One Of Our Treatment Advisors
Caring & Experienced Staff

Fully Licensed & Accredited
The Benefits of Long-Term Substance Abuse Use Rehab
At Immersion Recovery Center we offer a multi-phased continuum of care:
The most significant benefit of completing our multi-phased continuum of care is laying a solid and unwavering foundation for continued success in sobriety. We recommend everyone who is serious about maintaining sobriety undergo each individual phase of our recovery process. Overall, the entire process takes around 9 months to complete from start to finish. However, addiction treatment is not a one-size-fits-all process. If you would like to learn more about the best course of action for you or your loved one, reach out to us today. As soon as you make initial contact, Immersion Recovery Center is available to walk you through every step of our simple admissions process. We begin with a brief pre-assessment during our initial phone call, which allows our clinical team to determine which level of clinical care is the most appropriate choice for each individual case. We offer a free, no obligation insurance benefit check for those who are currently insured through a national provider or a major regional provider in Southern Florida. Finally, we coordinate local travel to our facility. All you have to do is make initial contact and we will take care of the rest. Contact us today to begin.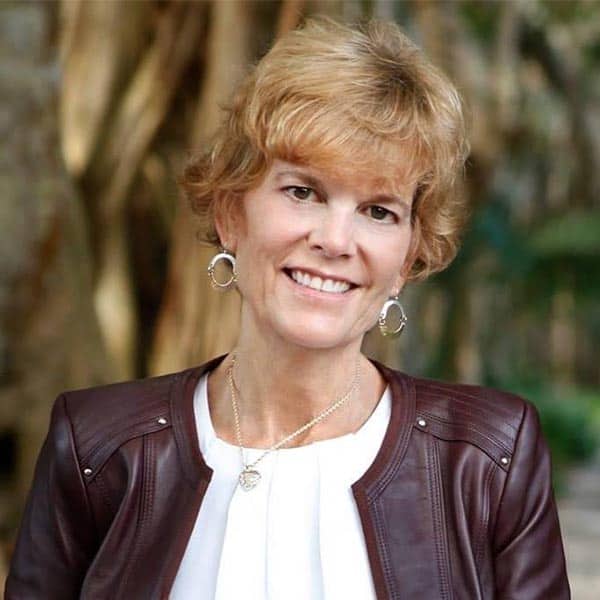 Reviewed for accuracy by :
Serving as the Inpatient Clinical Director at Immersion Recovery Center, Susan will work directly with staff members, clients, and family members to ensure the clinical program remains as effective and individualized as possible. Susan is no stranger to the fields of behavioral health and addiction. She has over 25 years of experience, working in an inpatient setting, an outpatient setting, acute stabilization and nearly all other settings in the realm of addiction recovery.