Treatment Coverage Options


Paying for Drug & Alcohol Rehab
If you have been struggling with a substance use disorder of any type or severity, some degree of addiction treatment has likely become necessary. Unfortunately, many people who are in dire need of addiction treatment fail to seek help because they are concerned about covering the cost of rehab. When it comes to paying for treatment, there are numerous options available. In many cases, the addiction treatment services offered by a rehab facility can be covered partially or in full by your health insurance provider. The cost of treatment also varies significantly depending on the level of care you choose. If you are currently uninsured and you are paying for treatment out-of-pocket, you might consider a less intensive level of care like intensive outpatient (IOP). Remember — some form of addiction treatment is always better than no treatment at all.
At Immersion Recovery Center we understand how overwhelming it can be to sift through all potential coverage options. Health insurance coverage and self-pay options are far from the only ways to pay for rehab. Rather than attempt to sort out which option is best for you, we encourage you to reach out for professional advice and assistance. Do not let a fear of paying for rehab prevent you from receiving the professional help you need. Contact us today to learn more about your options.
Paying for Rehab With Insurance
Mental and health services are considered essential medical services, meaning addiction treatment is covered — by law — through major national and regional health insurance providers. Plans must cover services provided by inpatient detox and rehab centers, addiction therapy and counseling and other substance use disorder treatment options. Types of addiction treatment covered by health insurance providers include:
The Affordable Care Act (ACA) went into effect in 2010. According to the U.S. Department of Health and Human Services, "The ACA provides one of the largest expansions of mental health and substance use disorder coverage. The law requires that most individual and small employer health insurance plans, including all plans offered through the Health Insurance Marketplace cover mental health and substance use disorder services. Also required are rehabilitative and habilitative services that can help support people with behavioral health challenges."
What does this mean? Essentially, it means addiction treatment services must be covered by most insurance providers. When it comes to paying for rehab, looking into your current insurance provider is always a recommended first step.
Your specific addiction treatment benefits depend on what state you live in and what insurance coverage policy you choose, though there is a very good chance your current provider will cover some or all of the treatment services provided by the rehab center you are looking into. Most rehab centers also offer free, no obligation health insurance benefit checks which can be completed over the phone in a matter of minutes. If you are considering seeking treatment through Immersion Recovery Center, we offer health insurance benefit checks to help you quickly determine how much of our recovery program is covered.
Using Out-of-Network Insurance for Rehab
If a specific rehab center is "in-network" it means it will provide addiction treatment services at a discounted rate. If the treatment center you are looking at is "out-of-network" with your current provider, it means it does not accept a pre-approved amount for the addiction services it provides.
Essentially, this means the rehab center can charge you the full price for services and you will likely have more out-of-pocket costs. However, out-of-network facilities often offer nicer amenities and have more ancillary services.
When looking into using out-of-network insurance for rehab it is important to understand the difference between PPO (Preferred Provider Organization) and HMO (Health Maintenance Organization). HMO coverage restricts patients to in-network medical professionals and treatment services, and those with HMO coverage must see their primary physician to receive a referral before receiving specialized treatment. PPO coverage allows patients to choose any healthcare service they'd like, whether it is in-network or out-of-network. PPO plans allow people to see an addiction treatment specialist or seek drug and alcohol rehab without a referral.
Using In-Network Insurance for Rehab
Finding an in-network rehab center is often easier, and it means the majority of the addiction treatment services offered are covered either partially or in full. However, there are some negative aspects to choosing an in-network rehab center. Costs might be lower, but your stay in treatment will likely be shorter. In-network treatment centers might not offer the best amenities. Treatment groups are often larger and the clinical care provided is often less individualized and tailored to the unique needs of each client. It is a good idea to weigh all of the pros and cons before making any final decisions.
We Are Here For You
Let Us Help You Heal
Our Drug & Alcohol detoxification experience is second to none.
Learn how we can help by speaking with one of our Treatment Advisors today.
Private & Out-of-Pocket Payment for Rehab
Health insurance coverage is not your only option when it comes to paying for rehab. Many people who struggle with active addiction have a difficult time keeping a job which offers benefits or aren't able to stay on top of insurance premium payments. If you are currently uninsured or underinsured, you can look into private and out-of-pocket payment options. Don't let a lack of health insurance coverage prevent you from seeking and receiving the professional help you need. Rest assured there are many additional coverage options, none of which will break the bank.
Benefits of Private Pay for Rehab
Looking into private pay options is a good idea whether or not you are currently insured. There are many benefits to paying for rehab out-of-pocket. Once you determine your personal budget you are able to choose any rehab within this budget — you will not be restricted to an in-network treatment center. The cost of addiction treatment is often less than the deductible you might be required to pay when utilizing health insurance. Additionally, you are able to customize the length of your stay in rehab based on your personal needs rather than the parameters implemented by your provider.
Paying for rehab out-of-pocket might seem entirely impossible based on what you have previously heard. Isn't rehab insanely expensive? Won't you all but go broke if you attempt to cover treatment costs without the aid of insurance? Absolutely not. Some rehab centers charge an arm and leg for their services with little to back up their astronomical costs. However, reputable treatment centers have the best interest of potential clients in mind, and are willing to work with you and your personal budget.
Our Drug & Alcohol Treatment Services Include
---
Average Costs of Private Rehab
How much does private rehab cost? Generally speaking, the cost of rehab is directly proportionate to your length of stay and the services provided. Some rehab centers cost next to nothing while others cost thousands per day. Rest assured, no matter what your personal budget is, there is a treatment center somewhere out there which will be a perfect fit. On average, the costs of private addiction treatment options look like this:
When choosing an inpatient rehab it is a good idea to look for a therapeutically-based program that offers additional services based on need. For example, a dual diagnosis treatment program might cost slightly more, but if you are struggling with an underlying mental illness it is imperative all existing disorders are treated simultaneously. The costs listed above are generalized and will vary depending on the rehab program you choose. If you would like a treatment cost estimate for the program offered by Immersion Recovery Center, contact us today.
Ready To Begin Your Drug & Alcohol Treatment?
Let Us Help Your Family Heal
Our family therapy program is second to none.
Learn how we can help your family by calling a Treatment Advisor now.
Free & State Funded Rehab Programs
Another option is looking into free and state-funded rehab programs. If you are uninsured and you are unable to cover any out-of-pocket costs, a state-funded program could be a good option. Many state-funded drug rehab centers across the country accept Medicare and Medicaid, health insurance programs funded by the state and federal government.
Both insurance programs cover treatment for substance use disorders. Medicare is available to Americans over the age of 65, regardless of their income. Medicare might also be available to some people under the age of 65, depending on their individual case. Medicaid is available to low-income individuals and eligibility requirements depend on the state of residency.
If seeking treatment from a state-funded facility is your only viable option it is a good idea, seeing as some degree of treatment is better than no treatment at all. However, seeking care from a public rehab poses some challenges. For example, it might be difficult to get a spot right away — you might have to wait weeks for a bed to open up. Additionally, treatment options are far less individualized and rarely take your unique personal needs into account.
Private Treatment Funding for Rehab
If you are uninsured and you are looking for something other than a public or state-funded rehab facility, you can look into private treatment funding options. You might be able to take out a medical loan for rehab, explore financing options or utilize part of your personal savings for rehab. To learn more about private funding options continue reading, or reach out to Immersion Recovery Center today for more detailed information.
Medical Loans for Rehab
What is a medical loan, and can you take out a medical loan to cover costs associated with addiction treatment? Medical loans are loans used to cover essential healthcare services (like drug and alcohol rehab) and they are typically available directly through your bank or through an online lender. Because medical loans are usually not tied to collateral, if you default on your payment you will not have any valuable personal possessions (like your vehicle) repossessed. This also means in order to qualify you will need to have good credit. For those who have struggled with active addiction for quite some time, maintaining good credit is not always realistic. If you still have relatively good credit and you are able to pay back a loan in a predetermined amount of time, utilizing a medical loan for rehab might be an ideal option.
Addiction Rehab Financing
The term "financing" essentially means you take out a loan which you agree to repay over time. You might be familiar with the concept of financing a car or financing a home. Financing a medical service is essentially the same. In order to do so, you must have decent credit and be in good financial standing. If you are in good financial standing you can often finance rehab with a low interest rate, meaning you will pay less over time. If you are interested in learning more about your addiction rehab financing options, contact us today.
Using 401k & Other Savings for Treatment
When weighing the pros and cons of paying for treatment with your personal savings, ask yourself, "How will going to treatment improve my overall quality of life?" Are you struggling with a life-threatening addiction? Are your symptoms progressing; has your addictive disorder completely taken over your life? Weigh the pros and the cons. Putting a portion of your 401k or personal savings towards rehab might seem like a lot, but when your livelihood is concerned there is no question about rehab being a good investment.
Asking a Friend or Loved To Help Pay for Rehab
For many, this is a "last resort" option, simply because close friends and other loved ones can have a difficult time understanding addiction. To your loved ones, it might seem as if you have passed by numerous opportunities to get sober — maybe they have lent you money in the past, and you have spent the majority on drugs and alcohol. Many people who suffer from active addiction experience strained interpersonal relationships, and asking a loved one for financial assistance is not always within the realm of possibility. However, if this is your first time going to treatment and if your loved ones have no reason to mistrust you or question your motives, you might choose to ask them for a personal loan. There are many perks that go hand-in-hand with asking a loved one to help pay for rehab. You won't be limited to an in-network facility, you won't have to deal with an interest rate, and you won't have to sift through any financial paperwork. While it might be a long shot, it certainly never hurts to ask.
There Are Many Ways to Pay for Rehab
When considering how you are going to cover the cost of rehab, remember you have numerous options available. We know it can all seem overwhelming at first, but avoid letting coverage-related stress prevent you from seeking the professional help you need. We are readily available to help you quickly decide which coverage option is best for you or your loved one. According to the National Institute on Drug Abuse, treatment is always less expensive than its alternatives, like incarceration, criminal justice costs, theft and substance-related accidents and injuries. If you are struggling to determine whether or not rehab is "worth it," we encourage you to consider the cost of active addiction. If you make the decision to give addiction treatment a fair shot, your quality of life will undeniably improve — in fact, you will likely start living a life beyond your wildest dreams.
NIDA states, "According to several conservative estimates, every dollar invested in addiction treatment programs yields a return of between $4 and $7 in reduced drug-related crime, criminal justice costs, and theft. When savings related to healthcare are included, total savings can exceed costs by a ratio of 12 to 1. Major savings to the individual and to society also stem from fewer interpersonal conflicts; greater workplace productivity; and fewer drug-related accidents, including overdoses and deaths." The far-reaching benefits of attending treatment and maintaining sobriety always outweigh the financial cost of treatment.
Begin Healing Now!
Have A Call With One Of Our Treatment Advisors
Caring & Experienced Staff

Fully Licensed & Accredited
Contact Us Today to Learn More
If you would like to learn more about your personal treatment coverage options, reach out to Immersion Recovery Center today. We offer a free, no obligation insurance benefit check whenever necessary. Our main priority is ensuring you feel confident about your decision to seek addiction treatment, whether you decide to commit to our recovery program or go a different route. We know how overwhelming the process can seem at first. Working out the specifics of admission can deter people from seeking treatment entirely if they do not have access to adequate guidance and support. Rest assured — we are available to help you through every single step of the admissions process from start to finish. Contact us today to begin.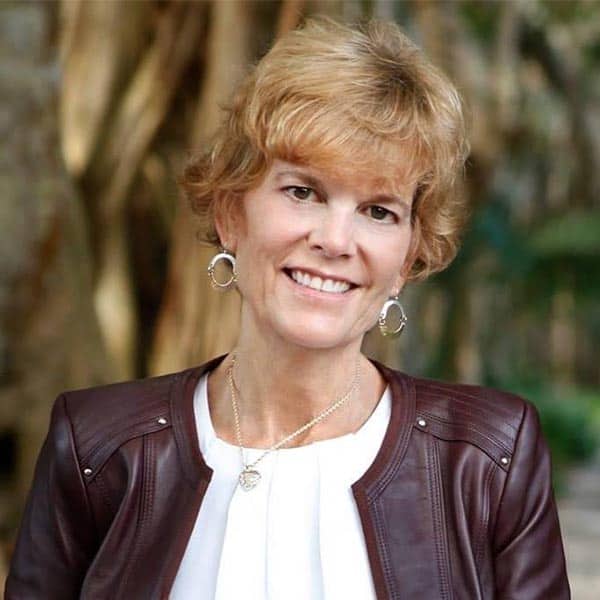 Reviewed for accuracy by :
Serving as the Inpatient Clinical Director at Immersion Recovery Center, Susan will work directly with staff members, clients, and family members to ensure the clinical program remains as effective and individualized as possible. Susan is no stranger to the fields of behavioral health and addiction. She has over 25 years of experience, working in an inpatient setting, an outpatient setting, acute stabilization and nearly all other settings in the realm of addiction recovery.