Do Detox Pills Work


for Drug or Alcohol Withdrawal?
If you have been struggling with drug addiction and you have made the decision to get clean and sober, you might be tempted to try detoxing at home. Maybe you assume cutting corners will save you money in the long run, or since your addiction wasn't too severe, admitting yourself to a medical detox center seems a little excessive. You might look into detox pills; the kind you can easily obtain over the internet. The truth is, drug withdrawal can be unpredictable and life-threatening regardless of what type of drug you were using, how frequently and for how long. Not only is attempting to detox at home extremely unsafe, but the vast majority of people who choose to detox in an at-home setting end up relapsing before the withdrawal process has come to an end.
Medical detox centers like Immersion Recovery Center provide around-the-clock medical supervision, treating the physical and psychological symptoms of drug withdrawal the moment they develop. Additionally, detox centers like Immersion Recovery Center accept major regional and national health insurance coverage, meaning if you are currently insured you are going to end up having very few out of pocket costs — if any at all. Medical detox is both affordable and professionally recommended, and will provide you with a safe and comfortable drug withdrawal while actively preparing you for the next step on your journey of addiction recovery. Contact us today to learn more.
What Are Detox Pills?
Drug detox pills and drug detox kits are sold over-the-counter at numerous stores or online. If you have been struggling with drug addiction and you have made the decision to get clean and sober, you might be tempted to purchase some detox pills and attempt the withdrawal process on your own. What exactly are detox pills, and do they work for addictive drug withdrawal?
If you search "addictive drug detox pills" on the internet, you will be bombarded by a range of products claiming to provide you with rapid detoxification and minimized symptoms of withdrawal. Colon cleanses, liver cleanses, 7-day and 30-day detoxes… the list goes on.
Do Detox Pills Work for Addictive Drug Withdrawal?
If you have never undergone drug detox before, reaching for a quick fix solution might seem like a good idea. One 7-day liver cleanse and you'll be well on your way to a lifetime of fulfilled addiction recovery? Sounds appealing, right?
The truth is, however, popping a few detox pills and washing them down with several liters of water will do little to prevent or treat the severe physical and psychological symptoms that often go hand-in-hand with addictive drug withdrawal. Additionally, attempting to detox in an at-home setting will not adequately prepare you for a life of addiction recovery in the same way a short stay in an inpatient detox center will. While in medical detox, you have access to a range of important addiction services, including case management services, individual and group therapy, psychiatric services, medication assisted treatment options and aftercare planning.
We Are Here For You
Let Us Help You Heal
Our Drug & Alcohol detoxification experience is second to none.
Learn how we can help by speaking with one of our Treatment Advisors today.
Here are several other reasons why detox pills do not work for addictive drug withdrawal:
Detox pills do not prevent the intense drug cravings which often lead to relapse. It is important for cravings to be addressed in a medical detox center, either through the use of certain medications or through behavioral therapy and relapse prevention training.
Detox pills do not prevent or treat severe physical symptoms of withdrawal from occurring, like nausea, vomiting, body tremors and seizures. If a serious physical withdrawal symptom develops it is essential for you to have immediate access to professional medical care.
Addiction affects the body, mind and spirit, resulting in devastating mental and emotional consequences. Detox pills do not address the mental and emotional implications of active addiction. Entering into a multi-staged recovery program will allow you the opportunity to heal on a comprehensive level.
In order for sobriety to be maintained, a multi-staged program of recovery must be adhered to. While medical detox is an important first step, it should be immediately followed up by a higher level of clinical care like residential rehab or intensive outpatient treatment.
Detox pills rarely ever work as advertised. You might spend hundreds of dollars on detox pills that don't work in slightest, whereas entering into a medical detox program that accepts your current health insurance provider could leave you with no out-of-pocket costs.
The Risk of Attempting Detox in an At-Home Setting
Attempting to detox in an at-home setting can be extremely dangerous — let alone uncomfortable. The most common symptoms of drug and alcohol withdrawal include:
Gastrointestinal issues like nausea, vomiting and diarrhea.
Severe stomach cramping.
Muscle and joint pain.
Tiredness and fatigue.
Insomnia and other sleep disturbances.
Profuse sweating/night sweats.
Flu-like symptoms which might include low-grade fever, runny nose, chills and loss of appetite.
Psychiatric symptoms, including anxiety, panic attacks, depression and suicidal ideation.
Mood swings, often characterized by agitation and irritability.
Temporary weight loss or weight gain.
Delirium or hallucinations.
Grand mal seizures/coma/death.
Our Drug & Alcohol Treatment Services Include
---
Why is Medical Detox Important?
Why is entering into a medical detox program so important? Medical detox provides a comfortable withdrawal while minimizing the duration of related symptoms.
When you commit to short stay in an inpatient detox center, you are guaranteed:
Around-the-Clock Access to Professional Medical Care – When it comes to drug withdrawal you never know what time of the day or night symptoms are going to develop. If you have a throbbing headache that just won't go away or if you are still struggling to fall asleep at 2 a.m. you will have a team of licensed medical professionals right down the hall, ready to ensure you are as comfortable as possible.
Medication Assisted Treatment Options – In some cases, medication assisted treatment is necessary in order to effectively treat symptoms of withdrawal. Some medications, like buprenorphine, are also helpful when it comes to alleviating drug cravings — especially those associated with opioid withdrawal.
Access to Individual & Group Therapy – Withdrawal takes a toll on more than physical health and well-being. The symptoms associated with drug detox are often psychological, and can only be effectively treated with a combination of medication and therapy. At Immersion Recovery Center we provide clients with access to individual and group therapy.
Preparation for the Next Step of the Addiction Treatment Process – Upon admission to medical detox each client is assigned a case manager, who works directly with the clinical team in developing a personalized aftercare plan. Aftercare plans include a seamless transition into the next appropriate level of clinical care.
Ready To Begin Your Drug & Alcohol Treatment?
Let Us Help Your Family Heal
Our family therapy program is second to none.
Learn how we can help your family by calling a Treatment Advisor now.
The Benefits of a Multi-Phased Addiction Treatment Program
There are numerous benefits to a multi-phased program of addiction recovery. Medical detox is an important initial step, though undergoing detox with no solid aftercare plan in case will not keep you sober. At Immersion Recovery Center we provide an integrated curriculum of care, which begins with detox and transitions into residential rehab. Clients have access to a range of essential treatment services, and they delve deep into the underlying issues that are keeping them stuck as they heal on a physical, mental, emotional and spiritual basis. Contact us today to learn more about our effective program of drug addiction treatment.
Begin Healing Now!
Have A Call With One Of Our Treatment Advisors
Caring & Experienced Staff

Fully Licensed & Accredited
Contact Us Today to Get Started
Immersion Recovery Center provides a licensed, individualized and integrated detox and rehabilitation program to people of all ages who have been struggling with addictive disorders of all types and severities. We offer a step-down curriculum of clinical care, designed to help our clients make a smooth and seamless transition from treatment back into independent living. We understand how difficult it might seem to choose the best drug and alcohol detox in Florida for your unique personal needs. Fortunately, we are available to help make the decision easier. The moment you contact us, either directly through our website or over the phone, you are put in touch with one of our experienced and compassionate Treatment Advisors. They ask a short series of questions, ultimately helping you determine which level of care is the most appropriate for your unique case. If we believe our program is a good fit we conduct a free, no obligation insurance benefit check and comprehensive clinical pre-assessments. Contact us today to begin.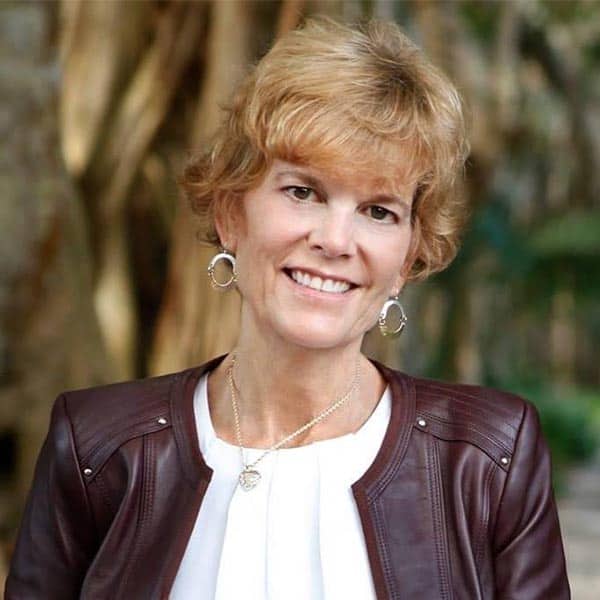 Reviewed for accuracy by :
Serving as the Inpatient Clinical Director at Immersion Recovery Center, Susan will work directly with staff members, clients, and family members to ensure the clinical program remains as effective and individualized as possible. Susan is no stranger to the fields of behavioral health and addiction. She has over 25 years of experience, working in an inpatient setting, an outpatient setting, acute stabilization and nearly all other settings in the realm of addiction recovery.