The Application of DBT


at Immersion Recovery Center
Dialectical Behavior Therapy (DBT) is one of many therapeutic modalities utilized at Immersion Recovery Center. DBT is a type of Cognitive Behavioral Therapy (CBT) developed to help those struggling with persistent negative emotions and detrimental behavioral patterns. DBT is a skills training that includes four modules: mindfulness, distress tolerance, emotional regulation and interpersonal effectiveness. The overarching goal of DBT is to help clients live a "life worth living." Clients reach this goal as they learn to live in the present moment, develop personal goals, decrease negative emotions and increase positive emotions, and improve their interpersonal relationships.
In early recovery from addiction, we tend to be preoccupied with regrets from the past and fear of the future. We need to intentionally practice living in the present moment to reduce our distress. The mindfulness skills of DBT allow us to focus on today. This is in alignment with the 12-step recovery concept of "one day at a time." The emotional regulation skills of DBT allow us to stabilize our emotions. While actively using, the neurochemical effects on the brain have contributed to emotional dysregulation. DBT provides us with coping skills that can expedite the process of reaching neurochemical homeostasis.
At Immersion Recovery Center, we are fortunate to work directly with one of 9 DBT certified providers in the state of Florida. Dr. Michelle Quilter, who has been a fundamental part of the team for over a year, explains the benefits of DBT and how she applies the effective therapeutic method in a multi-staged addiction treatment setting.
Dialectical Behavioral Therapy (DBT) was developed in the late 1970s by Dr. Marsha Linehan. Originally developed to treat chronically suicidal individuals diagnosed with borderline personality disorder (BPD), DBT is now recognized as the gold standard psychological treatment for this demographic — among many others.
"I work through a 13 week curriculum with clients," says Quilter. "I come in once a week for a group session, during which clients work through a DBT-centered workbook." DBT training begins during the residential portion of the Immersion Experience, and continues when a client transitions into the outpatient portion of the program.
"DBT is one of the most effective treatment modalities for addiction and personality disorders," Quilter explains. "There is extensive research backing up DBT as opposed to other therapies when it comes to addiction treatment. Relapse almost always occurs because a person is unable to effectively process uncomfortable emotions. The distress tolerance nodule of the skills training method reduces the risk of relapse significantly.
We Are Here For You
Let Us Help You Heal
Our Drug & Alcohol detoxification experience is second to none.
Learn how we can help by speaking with one of our Treatment Advisors today.
At Immersion Recovery Center, we take an integrated approach to addiction treatment based largely on the 12 Steps of Alcoholics Anonymous. "DBT and the 12 Step approach are great supplemental therapies," says Quilter. "The core principle behind Cognitive Behavioral Therapy is that if we change the way we think, we can change the way we act, and if we change the way we act we will in turn change the way we think. AA is also based on the cognitive concept of positive reinforcement. We celebrate milestones when it comes to maintaining clean time; the day count offers positive reinforcement. Positive reinforcement to stop negative behaviors, mindfulness and acceptance are big parts of both DBT and AA."
Our Drug & Alcohol Treatment Services Include
---
In addition to conducting group sessions once a week at the Immersion Recovery Center residence, Quilter offers the ancillary service of individual DBT sessions to those who are interested. To learn more about DBT as part of our comprehensive curriculum, contact us today.
About Dr. Michelle Quilter
Quilter was first introduced to DBT in 2002, when she was a client herself. She stayed engaged in the DBT process for two years following her personal treatment experience and earned her official DBT certification in 2018. At the time of certification she was one of 7 licensed providers in the state of Florida. Today, she is one of 9 certified providers in the state and 295 in the entire country. "I've been with Immersion for over a year now," Quilter says. "I train other professionals in DBT and work directly with support staff members, offering peer-to-peer training."
Ready To Begin Your Drug & Alcohol Treatment?
Let Us Help Your Family Heal
Our family therapy program is second to none.
Learn how we can help your family by calling a Treatment Advisor now.
Additional Therapeutic Services
In addition to DBT, we offer the following therapies as part of our integrated recovery program:
Begin Healing Now!
Have A Call With One Of Our Treatment Advisors
Caring & Experienced Staff

Fully Licensed & Accredited
Contact Us Today to Learn More
To learn more about DBT or any of the other therapeutic methods we employ, contact us today. If you or someone you love has been struggling with a substance use disorder and is looking for effective and accessible treatment options in Southern Florida, Immersion Recovery Center is available to help. As soon as you reach out for help, one of our experienced and compassionate Treatment Advisors will walk you through our simple admissions process. We begin by conducting a brief pre-assessment and offer a free, no obligation insurance benefit check. If you are currently insured through a major regional or national health insurance provider, there is a good chance many of the therapeutic services we offer will be covered either partially or in full. Contact us today to begin.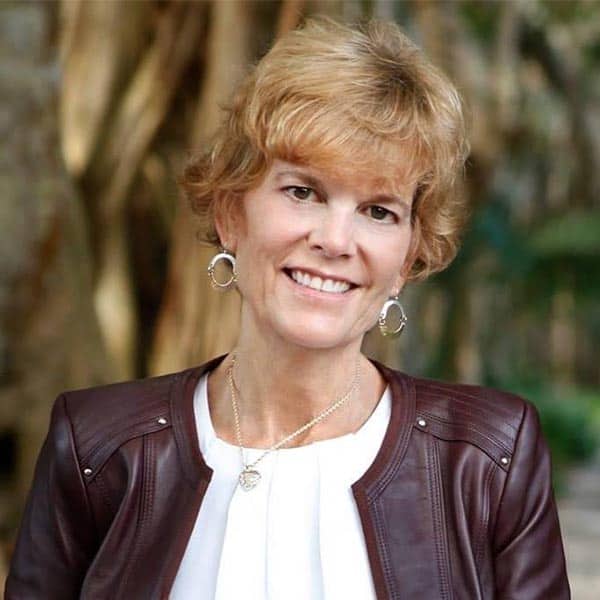 Reviewed for accuracy by :
Serving as the Inpatient Clinical Director at Immersion Recovery Center, Susan will work directly with staff members, clients, and family members to ensure the clinical program remains as effective and individualized as possible. Susan is no stranger to the fields of behavioral health and addiction. She has over 25 years of experience, working in an inpatient setting, an outpatient setting, acute stabilization and nearly all other settings in the realm of addiction recovery.