When you've decided you're ready to get treatment for addiction, staying close to home might seem like the most logical option. You'll be able to see friends and family, and you might not have to take any time away from school or work. Plus, the thought of traveling somewhere new, far from familiar surroundings, can be a little scary.
You're more likely to make a full recovery if you participate in a treatment program that is customized to suit your needs, regardless of location. However, not all treatment centers can offer this level care.
Sometimes traveling to a new city or state is the most effective option for treatment. Maybe your community doesn't have high-quality treatment available, or the people, places and things in your home environment act as major triggers in early recovery. Whatever your situation, here are five reasons why you might benefit from traveling for treatment.
We Are Here For You
Let Us Help You Heal
Our Drug & Alcohol detoxification experience is second to none.
Learn how we can help by speaking with one of our Treatment Advisors today.
1. It allows you to be selective.
No single treatment works for everybody. You need to find treatment that meets your criteria: your addiction, insurance, interests, goals, financial situation, etc. When you expand your search for addiction treatment centers to the entire country, you'll be able to zero in on a program that will provide the outcomes you want.
2. It changes your mindset.
Recovery is a journey no matter where you go, but if you're actually taking a journey to get treatment, it can shift your mindset even further. The physical distance between yourself and your triggers at home can reduce your desire–and ability–to use. Additionally, that distance can help you look at your triggers through a more objective lens.
Our Drug & Alcohol Treatment Services Include
---
3. It's distraction-free.
Traveling for treatment allows you totally immerse yourself in recovery. By stepping away from the stresses of daily life, you'll be able to focus 100% on healing. At Immersion Recovery Center, we know how important it is for people to fully engage in treatment, whether they're attending a 12-Step meeting, having a cookout on our patio or heading to the beach for the afternoon. When you aren't surrounded by distractions, you're more likely to have even better outcomes.
4. It offers a sense of privacy.
Some people worry about the social and professional side effects of addiction treatment and being treated differently if anyone finds out. Traveling outside of your community can be beneficial if privacy and protecting your reputation matter to you.
Ready To Begin Your Drug & Alcohol Treatment?
Let Us Help Your Family Heal
Our family therapy program is second to none.
Learn how we can help your family by calling a Treatment Advisor now.
5. It can make you more committed.
For most people, addiction treatment is entirely voluntary, meaning if you want to leave, you can.
But traveling for treatment gives you an even stronger sense of accountability and community. When you've developed such meaningful relationships with your peers and treatment staff, it can be more difficult to walk away from your new home away from home.
Additionally, your relationships with friends or family might increase your risk of relapse. Getting away from triggering people and situations can vastly improve your treatment outcomes and help you better manage those triggers once you return home.
Begin Healing Now!
Have A Call With One Of Our Treatment Advisors
Caring & Experienced Staff

Fully Licensed & Accredited
Traveling for addiction treatment isn't for everyone. On the one hand, it might be more difficult for friends and family to visit you, and it can be more costly than attending treatment locally when you factor in the cost of airfare, gas and hotels. On the other hand, staying close to home might make you feel more tempted to walk away and return to your old habits, your friends and family could serve as a distraction, and you might be settling for lower quality care.
Immersion Recovery Center is an oasis for people who want to heal–whether they're traveling for treatment or not. Our clients hail from South Florida and throughout the country, and they all have one thing in common: they're ready to focus on recovery. To learn more about how our services can help you or your loved one, contact us at (888) 693-1604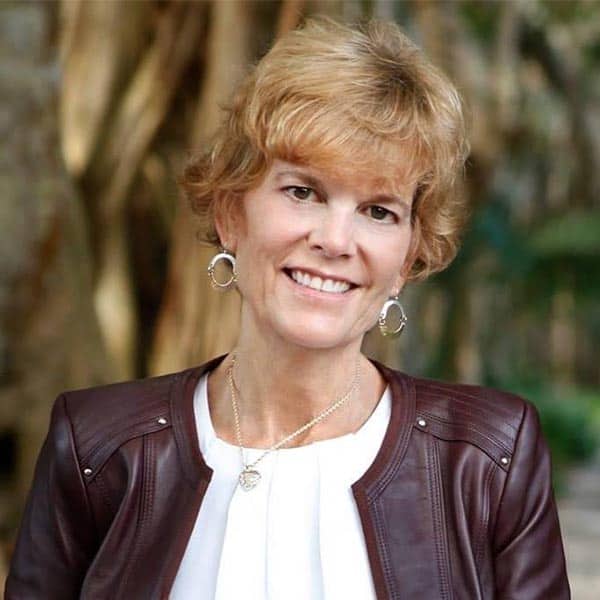 Reviewed for accuracy by :
Serving as the Inpatient Clinical Director at Immersion Recovery Center, Susan will work directly with staff members, clients, and family members to ensure the clinical program remains as effective and individualized as possible. Susan is no stranger to the fields of behavioral health and addiction. She has over 25 years of experience, working in an inpatient setting, an outpatient setting, acute stabilization and nearly all other settings in the realm of addiction recovery.