Young Adults in Recovery


Seeking Addiction Treatment in College
College is an exciting time; a time full of self-discovery and personal growth. For some college students, it is also a time of heavy experimentation, binge drinking and recreational drug use. There is no question that the collegiate years have the potential to be quite a crazy time. With frat parties a-plenty, late nights spent cramming for exams and an ample amount of peer pressure, many college students find themselves taking part in some degree of debauchery. Most people who drink heavily and experiment with drugs in college are able to transition out of this "phase" and begin working full-time to support themselves. Others, unfortunately, develop a pattern of substance abuse that eventually progresses to physical and psychological dependence.
At Immersion Recovery Center we are very experienced treating substance abuse and dependence in young adults. We understand how difficult it can be to get sober at a young age. Young adults face a variety of unique challenges, including pressure to perform well in school, the burden of student debt and desire to fit in with their peers. If you or someone you love is in college and has been struggling with substance abuse, Immersion Recovery Center is available to help. We are a good option for both in-state and out-of-state students who want to attend treatment, and we offer a full continuum of care. Contact us today for more information.
College Substance Abuse Statistics
While college students abuse chemical substances of all kinds, rates of alcohol abuse and dependence are particularly high among people in this age group. According to the National Institute on Alcohol Abuse and Alcoholism, over half of full-time college students (54.9 percent) reported drinking alcohol at least once during the past month in 2019. 28 percent of college students reported binge drinking at least once within the past month. According to the 2018 Monitoring the Future College Students and Young Adults Survey, marijuana use among college-aged students is at an all time high. In 2013 it was estimated that 35.5 percent of college students smoked marijuana regularly.
By 2018, this number had increased to 42.5 percent. During the same year 5.9 percent of college students reported using marijuana on a daily basis. Prescription opioid abuse among college students has been declining over the course of the past several years, though rates of prescription stimulant abuse (specifically Adderall) have been on the rise. 11.1 percent of all college students admitted to abusing Adderall at least once a month over the course of the past year; 14.6 percent of males in college use Adderall regularly as opposed to 8.8 percent of females. While alcohol is typically abused in a social setting, prescription stimulants are usually abused in an attempt to improve study habits or increase alertness and concentration. Regardless of which chemical substance you or your loved one has been abusing, Immersion Recovery Center is available to help.
We Are Here For You
Let Us Help You Heal
Our Drug & Alcohol detoxification experience is second to none.
Learn how we can help by speaking with one of our Treatment Advisors today.
Completing an Education While Undergoing Treatment
Most college students who have been struggling with a mild or moderate substance abuse disorder prefer not to take long leave of absence. The good news is that there are many addiction treatment types that allow individuals to undergo treatment without much disruption to their educational goals.
Treatment Types:
Medical Detox – Medical detox is often a necessary first step to help individuals get physically sober. Drug and alcohol withdrawal can be terribly uncomfortable, dangerous and even life-threatening if not medically supervised. At Immersion's medical detox center, clients are given medications to help ease the pain of withdrawal, make detox safe and stabilize the mind and body. Then, our clients work with an experienced case manager to help them plan their next steps and transition to the next chapter of their recovery journey.
Residential Inpatient – It is important to note that if a substance abuse disorder has become severe, taking a break from college to enter into a residential inpatient treatment program is a good investment. Most academic advisors are lenient when it comes to taking a break and tending to mental health. If addiction isn't thoroughly handled early on, it is only going to continue to worsen over time, crating progressively worse issues. Seeking professional treatment helps pave the way for a bright and prosperous future. The time lost by going to treatment will greatly pay off in the big picture.
Partial Hospitalization (PHP) – In partial hospitalization, clients undergo intensive therapeutic care 5-6 days a week and receive medication assisted treatment. However, they are able to return home or to a sober living environment every evening and on days off. This setup allows an individual to slowly learn to manage free time while fully supported by a team of professional clinicians and peers in recovery.
Intensive Outpatient Treatment (IOP) – While in our intensive outpatient program, clients meet with a therapist weekly and with their IOP group approximately 3-5 days a week for several hours at a time. We have daytime and evening tracks to accomodate different school or work schedules. Our IOP groups are generally demographic specific. This flexible option allows individuals to attend work or school, tend to their day-to-day responsibilities and attend treatment.
Our Drug & Alcohol Treatment Services Include
---
Benefits of IOP for College Students
After an individual is safely detoxed, has attended residential inpatient and/or PHP and is ready to go back to school, we generally recommend intensive outpatient (IOP). IOP can serve as a standalone treatment for individuals who opt not to go to a higher level of care.
The Benefits of IOP for College Students:
Clients are able to relate to one another on an authentic level and develop healthy, functional friendships with other members of their IOP group. It can be somewhat difficult to find a group of sober friends in college, outside of IOP group sessions and recovery meetings. IOP provides clients with a built-in support system of like-minded peers.
College students are able to implement the relapse prevention techniques they learn in a real life setting and process their experiences in a therapeutic group setting. Members of the group are able to offer encouragement and advice, and help one another work through potential challenges.
Clients who double as college students are able to continue with their schooling while receiving effective addiction treatment. Additionally, therapeutic professionals help clients develop crucial life skills that help them transition back into independent living as productive members of society.
At Immersion one of our main priorities is equipping our clients with the healthy coping mechanisms and life skills they need to maintain fulfilling sobriety in the future. To learn more about our IOP program or about any level of care we provide, contact us today.
Ready To Begin Your Drug & Alcohol Treatment?
Let Us Help Your Family Heal
Our family therapy program is second to none.
Learn how we can help your family by calling a Treatment Advisor now.
Our Straightforward Admissions Process
As soon as you or your loved one is ready to reach out for help, Immersion will be there. Regardless of which level of clinical care you choose our admissions process is simple, straightforward and can be completed in roughly 15 minutes. During our initial phone call we conduct a brief addiction assessment that helps our clinical team determine which level of care is right for you or your loved one. We offer medically monitored detox, residential inpatient treatment, partial hospitalization, intensive outpatient treatment and aftercare planning. Regardless of which level of care is the best option for you, we are available to help get the ball rolling as quickly as possible. Contact us to get started.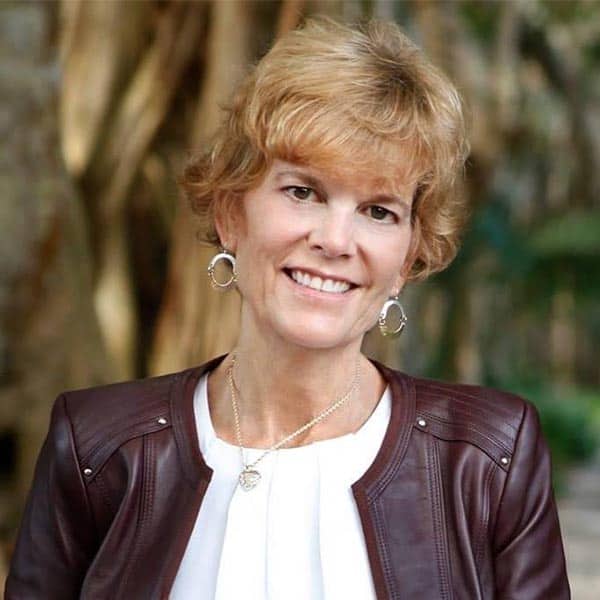 Reviewed for accuracy by :
Serving as the Inpatient Clinical Director at Immersion Recovery Center, Susan will work directly with staff members, clients, and family members to ensure the clinical program remains as effective and individualized as possible. Susan is no stranger to the fields of behavioral health and addiction. She has over 25 years of experience, working in an inpatient setting, an outpatient setting, acute stabilization and nearly all other settings in the realm of addiction recovery.