Recovery from drug or alcohol addiction is a matter of making–and sticking to–new habits. In the treatment setting, clients slowly fall into a healthier, more productive routine, whether they're aware of it or not.
That routine may involve treatment methods like individual and group therapy, 12-step meetings and holistic modalities. These methods all seek to improve awareness–they just have different ways of getting there. Once such method that is practically synonymous with awareness is mindfulness.
"Mindfulness" and "meditation" have become buzzwords, but with good reason. Meditation teaches you how to observe your thoughts, regulate your emotions and become more mindful–skills that are crucial in recovery.
We Are Here For You
Let Us Help You Heal
Our Drug & Alcohol detoxification experience is second to none.
Learn how we can help by speaking with one of our Treatment Advisors today.
But someone who's new to recovery may not feel comfortable sitting in silence or having alone time just yet. Residential treatment is intensive and highly structured for a reason. Still, it's important to work on gradually becoming more comfortable in solitude. Active approaches to meditation yield similar results and enhance mindfulness, making them excellent ways to ease into the practice.
1. Journaling
Those in active addiction often turn to drugs or alcohol to drown out negative thoughts, stress and unpleasant feelings. But in recovery, you can't count on substances to quiet the mind. You have to learn how to be alone and deal with those thoughts.
Journaling at the beginning and end of each day is a great way to observe and express your thoughts, check in with yourself and track your inner dialogue. Putting everything down on paper helps you get to know yourself better, clarify your thoughts and feelings, reduce stress, solve problems more effectively and improve conflict resolution skills.
Our Drug & Alcohol Treatment Services Include
---
2. Coloring
It's not just for kids. Coloring books have exploded in popularity among adults, and it's easy to see why. Although it seems like a mindless way to pass the time, coloring in a relaxing activity that can bring you peace. For someone who is in the early stages of recovery and not entirely comfortable spending time by alone, coloring is an excellent introduction to solitude.
Coloring and art therapy are known to help people cope with depression, anxiety and trauma, and studieshave found that coloring lowers anxiety. Another study found that mindfulness art therapy for female cancer patients significantly reduced symptoms of physical and emotional distress during treatment.
3. Yoga
Meditation and yoga have a symbiotic relationship. If you've ever practiced yoga, you may be aware of its ability to enhance concentration and relaxation, which are essential for a good meditation practice.
Yoga brings the mind, body and senses into balance, creating a sense of mental stillness that calms the nervous system. It grounds us physically and mentally, making us acutely aware of physical sensations, but allowing us to disconnect–a prime state for meditation.
Visualization, breath observance, maintaining open eye contact on an image or object, Sanskrit chanting, and observing physical sensations are all ways to incorporate active meditation into a yoga practice.
Ready To Begin Your Drug & Alcohol Treatment?
Let Us Help Your Family Heal
Our family therapy program is second to none.
Learn how we can help your family by calling a Treatment Advisor now.
4. Cooking
Treatment teaches you how to take better care of your physical and mental health. Cooking is another form of active meditation that keeps the brain and body occupied, and helps you take accountability for your health.
Preparing lunches for the week ahead or nightly dinners for your friends and family can get you into a healthy routine. Finding a recipe, buying ingredients and preparing a delicious, nourishing meal forces you to be present and focused on the task at hand. Plus, cooking for others is a nurturing, altruistic act that boosts confidence and self-esteem and strengthens bonds, and it's also a form of self-care.
Begin Healing Now!
Have A Call With One Of Our Treatment Advisors
Caring & Experienced Staff

Fully Licensed & Accredited
5. Meditation
It can be intimidating for someone new to recovery to sit in silence and attempt to quiet their mind. But that's not the point of meditation. Meditation gives you the freedom to let your mind wander, just as it does when you cook, color, journal or do yoga.
It's OK if you can't sit still. People who are new to meditation rarely can. But just try it. Letting your mind be free even for only 5 minutes can help you get in touch with your emotions and triggers, empowering you to find success in sobriety.
At Immersion Recovery Center, we're proponents of holistic practices like meditation that enhance recovery. Addiction affects the mind-body-spirit connection, and true healing must address each of those areas. For more information about how our comprehensive recovery programs can help you or someone you love recover from addiction, contact an Immersion Treatment Advisor or give us a call at (888) 693-1604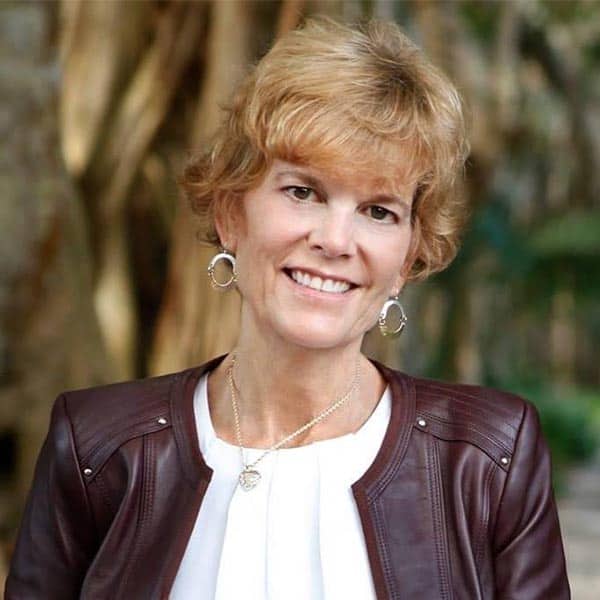 Reviewed for accuracy by :
Serving as the Inpatient Clinical Director at Immersion Recovery Center, Susan will work directly with staff members, clients, and family members to ensure the clinical program remains as effective and individualized as possible. Susan is no stranger to the fields of behavioral health and addiction. She has over 25 years of experience, working in an inpatient setting, an outpatient setting, acute stabilization and nearly all other settings in the realm of addiction recovery.