Immersion Alumni Testimonial


A Treatment Program That Works
Leah grew up in Los Angeles, California. She attended Bais Yaakov High School in 2000. She got married in 2002 and became a mother shortly thereafter. After being a stay at home mom for years she began her professional career in California in 2011, coordinating business development for nursing homes. She joined the Guardian Recovery Network team in 2019 after going through the Immersion Recovery Center program. She is currently the Jewish Community Liaison and Business Development Representative for Immersion Recovery Center, as well as an active alumni member. She shares personal experience with active addiction, how she managed to get sober, and what her life is like now.
Leah struggled with active addiction for close to five years before making the decision to reach out for help. "Things got really dark and unmanageable," she says. "I didn't attempt suicide, but suicidal ideation is what finally led me to pick up the phone."
Like many people who struggle with addiction, Leah found herself backed into a corner — isolated, hopeless, and seemingly out of options. As a young, single mother juggling three children and a full-time career, she turned to alcohol as a way to cope.
We Are Here For You
Let Us Help You Heal
Our Drug & Alcohol detoxification experience is second to none.
Learn how we can help by speaking with one of our Treatment Advisors today.
"My drinking had been a problem since my early 20s," she says. "But things really got out of control after I had my second kid. Once I got divorced I felt like I finally had the freedom to do what I wanted. I wasn't present for my kids because I was too worried about going out and drinking. I felt like a horrible mom. I felt like the worst person on the planet and like the worst mother ever. One of the biggest gifts I've gotten from my sobriety is the ability to be present. When I got sober, I was finally able to tap into something I always knew was a part of me. Now I'm a proud mother; I don't linger on the past, because that isn't me anymore. Recovery has taught me how to show up for the people in my life and foster meaningful, beautiful relationships."
Our Drug & Alcohol Treatment Services Include
---
As soon as Leah made the decision to reach out for help, she was admitted to a medical detox center in California (where she was living at the time). Once she was physically stabilized she traveled to South Florida, where she began her addiction recovery journey at Immersion Recovery Center.
"I was planning on staying in the program for 30 days and going home, but I ended up staying in the area for 10 months," Leah says. "I completed the full continuum of care, which includes working through the 12 Steps. When I worked through the program that was laid out for me at Immersion, my life completely fell into place. I learned honesty and integrity, and I learned why I had turned to substances in the first place. They did a really good job of educating me; of teaching me why I was operating the way I was and how to make lasting changes in my life."
Like many clients, Leah began her personal treatment journey in the residential inpatient portion of the program, where she stayed for nearly four weeks. "The amenities are absolutely beautiful," she says. "I felt like I was staying in a hotel. It was my first time in treatment so I wasn't sure what to expect, but I was pleasantly surprised. The staff was welcoming, warm, and understanding. A high percentage of the staff members are in recovery themselves, which was nice because they were able to relate to me on a deep and authentic level. I started to feel connected to people again. I developed meaningful friendships, and I was finally removed from the darkness and isolation I had been experiencing for so long.
Ready To Begin Your Drug & Alcohol Treatment?
Let Us Help Your Family Heal
Our family therapy program is second to none.
Learn how we can help your family by calling a Treatment Advisor now.
"I slowly regained my confidence and started to build myself back up. It helped to meet people who had gone through exactly what I had gone through, and who had successfully tackled what it was they were struggling with. I started to build connections with other women; I was encouraged to speak with women who brought in meetings, so I had pre-existing connections and friendships when I transitioned out of treatment. Immersion helped me walk through my fears and navigate all of the changes that go along with getting sober."
When Leah transitioned out of treatment she made the decision to stay in South Florida, and her ex-husband and children moved to the area shortly thereafter. She is now remarried with a baby on the way, and attributes her ability to show up for her loved ones and stay present in her life to the skills she learned while in treatment. Leah currently works in Business Development at Guardian Recovery Network and serves as the Jewish Community Liaison, while staying actively engaged in the alumni program and continuing to bolster her connections in the local recovery community.
Begin Healing Now!
Have A Call With One Of Our Treatment Advisors
Caring & Experienced Staff

Fully Licensed & Accredited
"Alumni members check on one another regularly, and I still get phone calls from other staff members who are calling just to check in," she says. "It's always nice to hear a familiar voice. Immersion and Guardian do a great job of making people feel a part of the community. Alumni get together on the last Monday of every month for pizza and a speaker meeting, and past clients celebrate sober anniversaries. It's nice to see familiar faces and to see the progress of other people who have been through the Guardian program. There are alumni members celebrating one year of sobriety, seven years of sobriety, and everything in between. It's so great to be part of a network of people who just want to see one another succeed. I'm so grateful."
Immersion Recovery Center offers a multi-staged program of addiction treatment, combining the 12 Step model with evidence-based therapies, proven holistic modalities and the highest quality of medical care available. If you are interested in learning more about our treatment program or getting started with our straightforward admissions process, contact us today.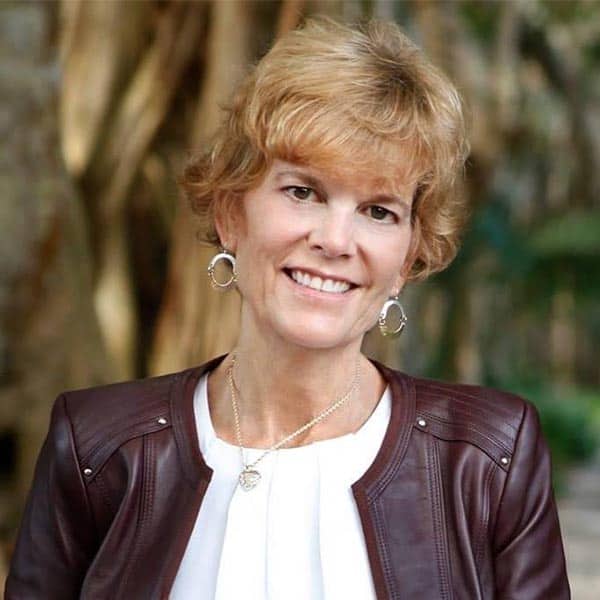 Reviewed for accuracy by :
Serving as the Inpatient Clinical Director at Immersion Recovery Center, Susan will work directly with staff members, clients, and family members to ensure the clinical program remains as effective and individualized as possible. Susan is no stranger to the fields of behavioral health and addiction. She has over 25 years of experience, working in an inpatient setting, an outpatient setting, acute stabilization and nearly all other settings in the realm of addiction recovery.