Relapse Prevention Training


Staying Sober Through Change
Change is difficult. Whether it is positive change or an unexpected and challenging change, any major variance from the norm can put us in a difficult place mentally and emotionally. Interestingly enough, fear of change — and an active avoidance of change (whether it be conscious or subconscious) — can actually keep us stuck.
This is especially true when it comes to addiction recovery. Many people who struggle with addiction put off seeking the help they so desperately need, simply because they are afraid of the implications of getting sober. What will a newfound life of sobriety look like? How will it feel to… feel? What does the process of getting sober look like; will you have to commit to a long-term treatment program? If so, what does that look like? At Immersion Recovery Center we understand how scary it can be to face a major transition or change, whether you are already sober and have been for awhile, or you are just beginning on your personal recovery journey.
We have compiled a list of 10 helpful tips, geared towards helping you stay sober while undergoing a major life transition. Maybe you are moving to a new state, leaving your sober support circle behind. Maybe you are going through a devastating break-up or attempting to cope with the loss of a loved one. You might be making a major career change or moving into a new home. No matter what the case may be, it is entirely possible to stay sober through all major transitions. Contact us today to learn more.
Staying Sober Through a Major Life Transition
When we were actively drinking and/or using drugs, we never really needed an excuse to do so. When things were good we turned to our substance of choice to celebrate — maybe to reward ourselves for a job well done. When things were bad or not going our way, we turned to our substance of choice to cope. We drank to feel better and to numb emotional discomfort, no matter how significant or severe. If the "old" version of us was faced with a major change or life transition, we would probably turn to a drink or a drug without so much as a second thought. In sobriety, how do we cope with significant change? It can certainly be difficult! Most people in recovery are somewhat adverse to change. Change doesn't always sit right with us, and staying sober in the midst of major changes often proves quite challenging. Fortunately, it can be done. To learn more about staying sober through major life transitions, contact us today.
We Are Here For You
Let Us Help You Heal
Our Drug & Alcohol detoxification experience is second to none.
Learn how we can help by speaking with one of our Treatment Advisors today.
10 Tips to Avoid Relapse in the Midst of Major Change
At Immersion Recovery Center we place significant focus on relapse prevention training. We provide our clients with the set of skills and tools they need to successfully avoid relapse as they navigate their newfound lives of sobriety. To learn more about the relapse prevention portion of our comprehensive addiction recovery program, contact us today.
Tip #1: Find some consistency.
In the midst of change, finding some sense of consistency in day-to-day life is key. Developing a personal routine is a good idea. Maybe you hit the same 12 Step meeting every morning after making yourself a pot of coffee and meditating for around 10 minutes. Maybe you make a habit of calling the same friend every evening, just to say "hello" and briefly check in. When everything is in flux and you feel like you're wading through constant chaos and uncertainty, sticking to a few healthy habits can be extremely beneficial.
Tip #2: Don't step away from your personal program of recovery.
When you're juggling a lot it is easy to start skipping out on meetings, prioritizing other things, and promising yourself that you'll give your sponsor a call "tomorrow" when things mellow out. Stepping away from your personal recovery program is dangerous territory. No matter what transition you are going through, be sure you are staying on top of the things that help you stay sober, one day at a time.
Tip #3: Keep up with individual therapy.
There is no inopportune time to seek outside help. If you are going through a transition you aren't sure how to navigate, meeting with an individual therapist once a week can be very beneficial. Seeking professional help allows you to keep things in perspective and process challenges in a healthy and productive way. If you need help finding a licensed therapist in your immediate area, contact us today.
Tip #4: Refer back to your relapse prevention techniques.
If you have already completed a multi-staged recovery program, there is a good chance you already have a range of relapse prevention techniques in your personal toolkit. Hopefully you have had the opportunity to exercise several of these techniques, and you have a firm grasp of what works for you. Some examples include going to a meeting and sharing about where you are at, calling a friend, playing the tape through, or going on a long walk outdoors. If you are in need of additional advice, we are available to offer some at any point in time.
Our Drug & Alcohol Treatment Services Include
---
Tip #5: Surround yourself with supportive people.
Transitions feel much more overwhelming when you feel as if you are navigating them all on your own. Not only is this a great time to reach out to sober friends, but it is a good time to seek the help and advice of those who have previously been where you are now. Trying to tackle a huge move and feeling stressed out and spread too thin? Share about your experiences at a meeting, and ask for support from someone who has stayed sober through a similar experience.
Tip #6: Remember that everything is temporary.
Every experience and every emotion is temporary — although it doesn't always feel that way. No matter what it is you are going through, it will be resolved within days, weeks, months or years. It is extremely important to continue taking things one day at a time; break things down into manageable portions. Future-tripping can be dangerous. Knowing there is always a light at the end of the tunnel can help you stay on the right track where your sobriety is concerned.
Tip #7: Try to reframe your perspective.
Changing the way you view a particular situation can help you move from a place of fear to a place of gratitude. For example — say you are going through a painful and messy breakup. Rather than waking up every morning and thinking, "I'm unloveable and I'm going to die alone," try flipping the script. Instead, wake up every morning and say, "Today is a new opportunity to love myself. I am amazing, I am strong, I am worthy of love, and I am okay on my own." Even if you don't believe the new internal dialogue at first, repeating something to yourself enough will eventually cause it to bear some weight. Fake it until you make it.
Tip #8: Make a gratitude list every evening (or whenever you find the time).
One of the best ways to challenge fear and insecurity is by staying in a place of gratitude. We recommend writing down several things you are grateful for in the morning, in the evening, or both! If you are feeling particularly stressed out during any given moment, ruminate on several things you are appreciative of.
Ready To Begin Your Drug & Alcohol Treatment?
Let Us Help Your Family Heal
Our family therapy program is second to none.
Learn how we can help your family by calling a Treatment Advisor now.
Tip #9: Practice mindfulness and other grounding techniques.
Staying grounded in the present moment is extremely important when your life is in flux. Check in with yourself, asking, "Am I okay right now, in this moment?" If the answer is "no," consider what you can do to make sure your own needs are being met. There are many ways to stay grounded, though mindfulness and meditation can be particularly beneficial.
Tip #10: If you feel on shaky ground, reach out for additional help and support.
Prioritizing your sobriety is not always easy, but in order to successfully avoid relapse it is crucial for you to reach out for extra help whenever necessary. If resorting back to substance use seems like a good idea, we recommend entering into an outpatient treatment program as you continue to navigate this major change. Maybe you already have slipped back into old behavioral patterns, and fear and shame have been preventing you from seeking the help you need. While relapse is certainly not a prerequisite for sobriety, experiencing a slip happens to the best of us — it is important to seek help before things start to spiral out of control. We offer an outpatient program for people who might need additional help and support as they navigate a particularly tumultuous time of their lives. Contact us to learn more.
Begin Healing Now!
Have A Call With One Of Our Treatment Advisors
Caring & Experienced Staff

Fully Licensed & Accredited
Contact Us Today to Begin Your Personal Recovery Journey
If you have been struggling to stay sober through a major life transition, reaching out for a little bit of additional help might be a good idea. If you have not yet started your personal recovery journey and you feel you are ready to commit to sobriety, we are available to help you get started. The moment you reach out you will be put in touch with one of our experienced Treatment Advisors who will walk you, step-by-step, through our straightforward admissions process. We begin by conducting a brief pre-assessment which helps us determine which level of care is right for you. Next, we offer a free, no obligation insurance benefit check to determine how many of the treatment services we provide are going to be covered by your current health insurance provider. To learn more about staying sober through change or to learn more about the process of getting sober, contact us today.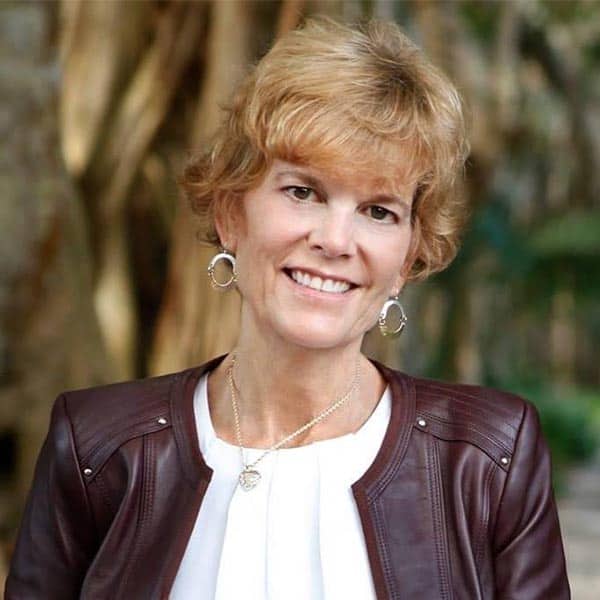 Reviewed for accuracy by :
Serving as the Inpatient Clinical Director at Immersion Recovery Center, Susan will work directly with staff members, clients, and family members to ensure the clinical program remains as effective and individualized as possible. Susan is no stranger to the fields of behavioral health and addiction. She has over 25 years of experience, working in an inpatient setting, an outpatient setting, acute stabilization and nearly all other settings in the realm of addiction recovery.