Florida's Leading Drug & Alcohol Detox
You Can Beat Addiction.
We Can Help.
Fully Licensed & Accredited
Most Insurance Accepted
Confidential & Private
Break Free From Addiction, Lasting Recovery IS Possible
Simple
Straightforward Admissions
Our confidential admissions process is simple and straightforward. We understand how difficult it can be for you or a loved one to find a treatment program. At Immersion Recovery Center, we are committed to making admission as easy as possible. If, for whatever reason, we are not the best fit for you or your loved one we promise to help you find a program that is.
Contact Us
We understand how hard it is reaching out for help. Our detox coordinators are highly experienced in guiding you through the process of your addiction recovery journey.
Getting help is as easy as picking up the phone or submitting a form on our website!
Assessment
We strive to help as many as we can get addiction treatment. Once contacted, we will ask various questions to determine eligibility and explain what options are available to you.
You Are Not Alone.
Admission
A start to a new beginning. We will assess and tailor a detox program customized for your specific needs. Providing a safe and comfortable detox.
We will help arrange for you to come into the program and begin your recovery.
You Want Free From Addiction
You've been fighting alone for far too long. Let us help you when you need it most. Detox is one of the hardest parts of your recovery journey. Our addiction treatment centers are designed to give you a safe, comfortable detoxification tailored specifically for your individual needs.
At any of our Guardian Recovery Network Centers we support our clients' recovery by giving them a peaceful, serene, and comfortable home-style environment combined with expert medical and clinical care.
Let's walk you through the overview of what your detox will be like:
Insurance Can Cover Up To 

100%

 Of Treatment Costs.*
I'm forever grateful and thankful to all of the staff @immersion for helping me to find & love myself again. After my last relapse's I couldn't stay SOBER plus I wasn't a easy client I was miserable but they never gave up on me instead they treated me like family introduced me to the steps and gave me the tools to continue my journey smiling and loving my life.
The staff at Immersion Recovery Center are the absolute BEST. From the therapists to the BHTs I couldn't have chose somewhere better to begin my recovery. I never experienced any kind of judgement or disrespect. Most if not all of the staff are in recovery themselves. Its a loving environment.
Immersion is a safe, clean, and effective facility with an amazing staff. I was a patient in 2018 and their care and attention to my recovery saved my life. The focus on aftercare was key. I recently had a personal issues and Andrew (Director of Operations) took time out of his busy schedule to help me. I can't speak highly enough about Immersion. They truly care.
This place saved my life. It's a beautiful facility that makes you feel at home. The staff is loving and really cares about you unlike some places. I would highly recommend to my friends and family. If your family member is struggling you can sleep peacefully knowing they're at immersion. What makes this treatment center stand out from others I've gone to is that they introduce you to the steps and start to take you through them, which is what recovery is all about. The therapist are knowledgeable, the food Is great and again the staff is so friendly.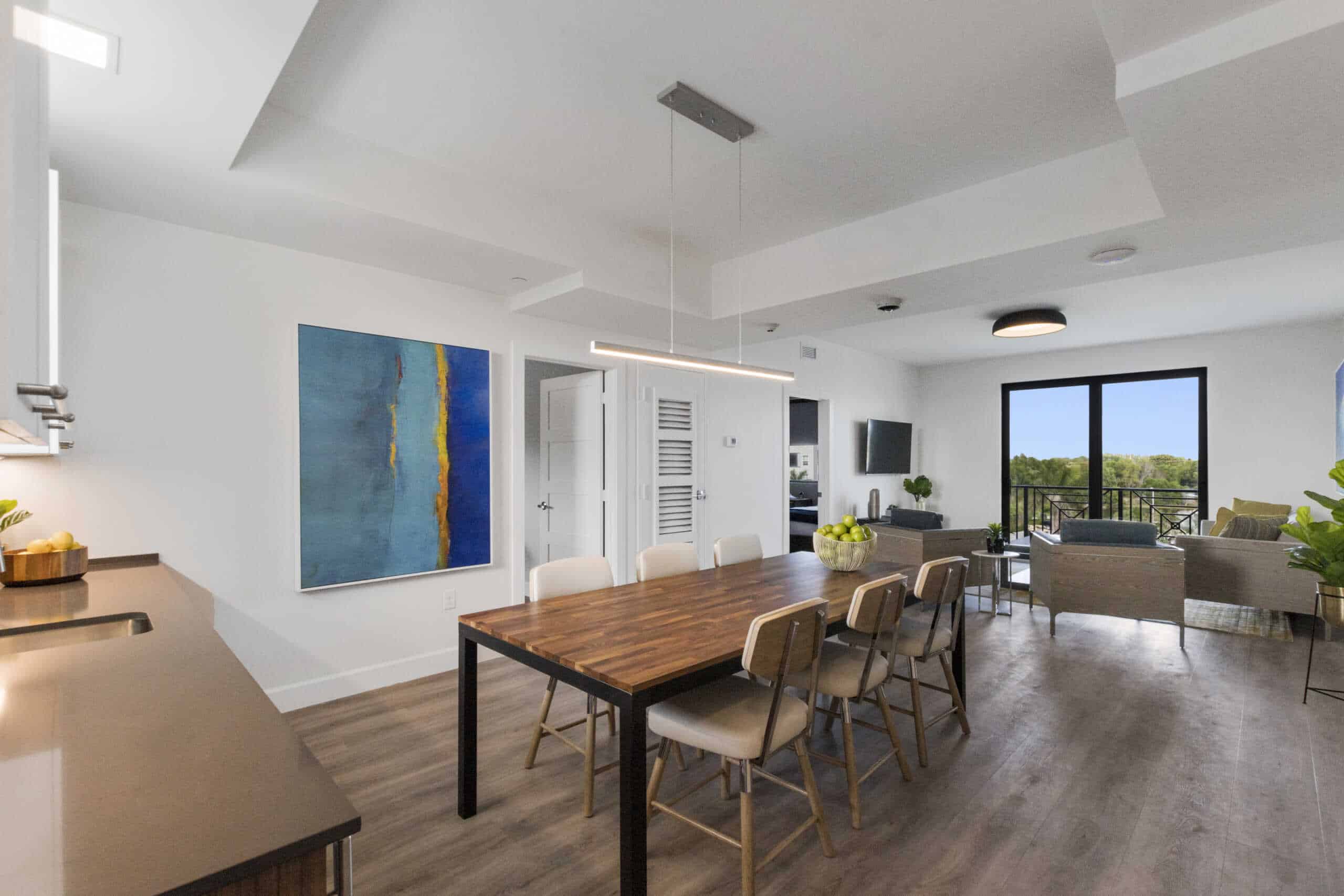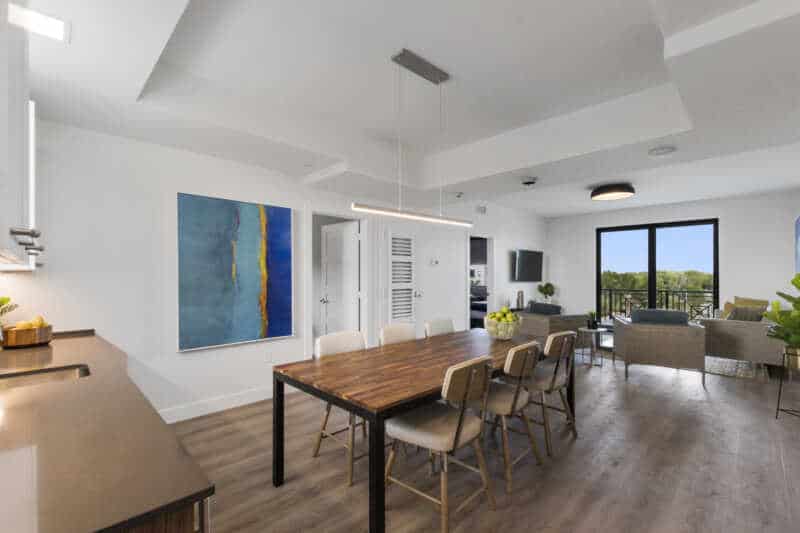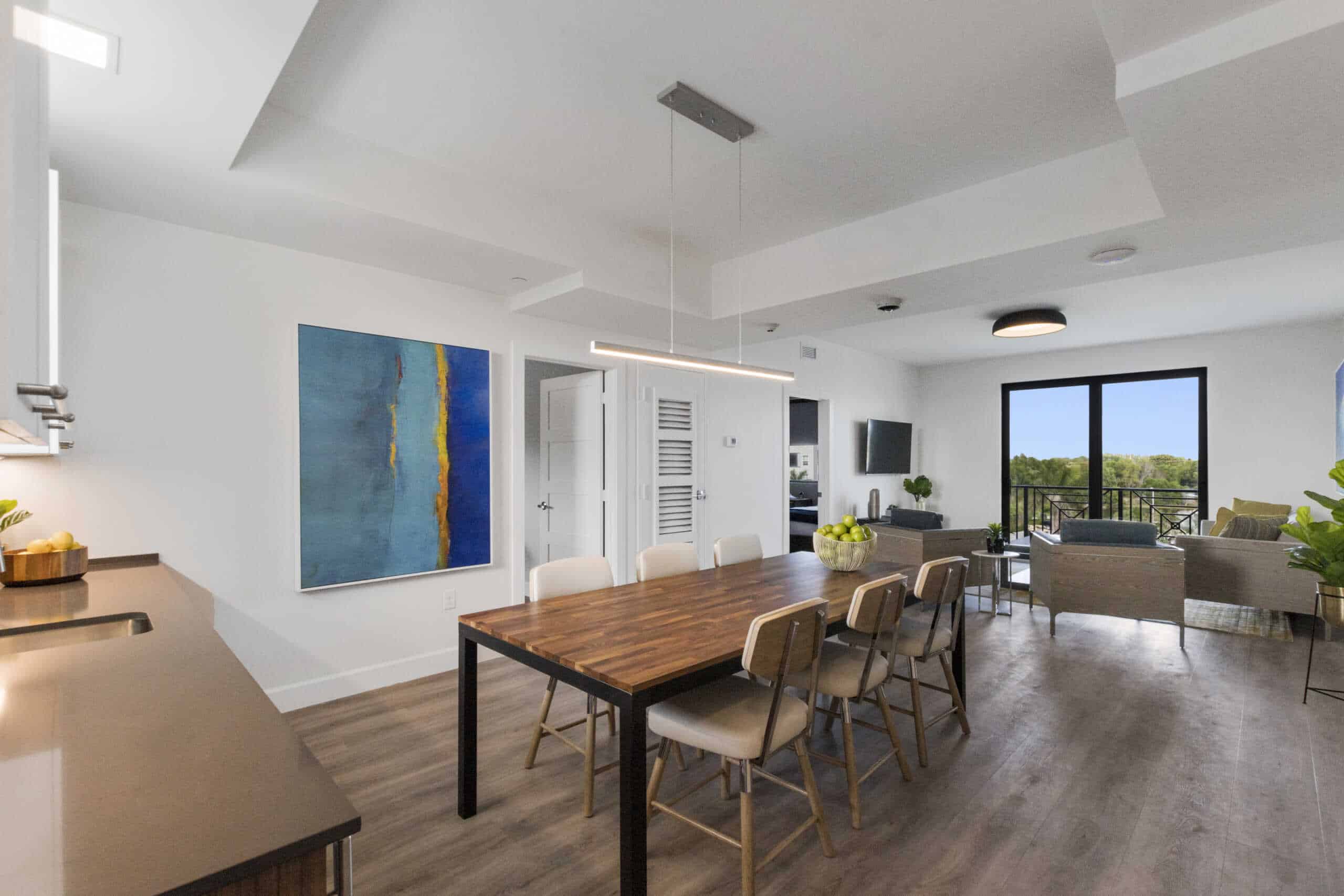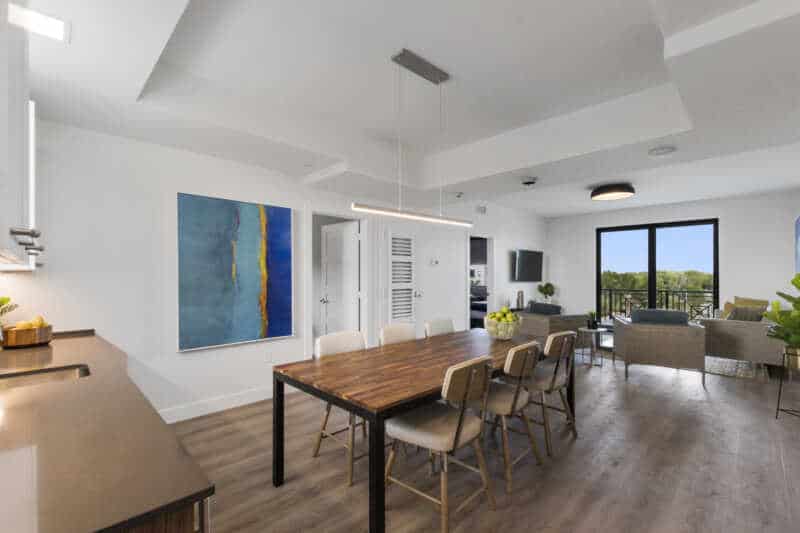 America's Best Detox Treatment Network
This Is Where You Recover!
Frequently Asked Questions
In addition to providing world-class addiction treatment & detoxification services, we make it our mission to educate families and those struggling about the disease of addiction. If you have additional questions please give us a call and one of our Treatment Advisors will be happy to help.
We offer program lengths individualized for each client. Generally detox is anywhere from 3-7 days and our extended recovery services can last anywhere from 1 week to 1 year. Our Three Phase program generally is about 3-6 months.
Yes! We work with most major insurance providers. We offer free no-obligation insurance benefit checks for those who are interested in our program. Our admissions team will speak with your insurer and get a detailed verification of your insurance benefits and share those details with you. Give us a call now for a free insurance verification check to find out if you are covered.
Immersion Recovery Center's main office is located in Delray Beach, FL. Just down the road, in Boynton Beach, FL, is our detox and residential facility. We are just 15 minutes South of West Palm Beach, 30 minutes North of Ft. Lauderdale, and 45 minutes North of Miami.
Absolutely. We understand that addiction affects the entire family system and encourage families to participate in their loved one's treatment. To help families recover we also offer intervention services, case management, and family workshops.
Yes. We believe in complete and total confidentiality and privacy for all of our clients. We take extra measures to make sure we go above and beyond HIPAA and health privacy standards. If you are concerned about specific privacy requirements please feel free to reach out and we can answer your questions.
While we strongly discourage leaving before treatment completion, we are not a lockdown facility. Clients are in our program voluntarily and may leave when they want.
Clients who need to take off work to attend treatment may be eligible for the Family Medical Leave Act (FMLA). FMLA ensures that you will not be terminated while taking a leave of absence from work to attend treatment. Our admissions and case management staff can help with setting up any FMLA paperwork. For clients who are self employed, we do offer an executive program that allows for cellphone and laptop access in certain cases during business hours.
Admission is quick and easy. Once you call our admissions team, one of our treatment advisors will perform a pre-assessment over the phone. This takes about 10 minutes and just makes sure Immersion Recovery Center is the best fit for you or your loved one's individual needs. After the assessment, we will verify insurance benefits and arrange a time for your intake (this can be as quick as 30 minutes from the initial call). If you need a ride to the facility, we will dispatch one of our drivers to pick you up and you will begin your recovery at our facility. It is that easy.