The holiday season is a time of friends, family, festivities, and – for many – pretty heavy drinking. Because alcohol is so prevalent, it can be difficult to pick up on symptoms of alcoholism. Ironically, those who are struggling with addiction and alcoholism tend to experience more severe symptoms over the holiday season – the holidays can be extremely triggering for a number of reasons. Returning home, visiting with family, financial stress, changes in schedule or structure – these experiences have all been known to trigger relapse.
We at Immersion Recovery understand that certain times of the year can be more difficult than others. We also know that those struggling with substance dependency disorders like to wait until after the holidays to seek treatment. Many want to spend time with family – make the most of the season before they go off to inpatient rehab. However, we believe that seeking treatment should never be 'put off' for any reason. If someone you love is struggling with alcoholism or drug addiction, helping them to seek treatment immediately is crucial. And if you yourself are afflicted with a substance abuse disorder, seeking treatment is truly the best gift you could ever give your loved ones.
Signs and Symptoms of Alcoholism
If you believe that you (or someone close to you) might be grappling with a serious drinking problem, there are a few telling signs and symptoms of alcoholism to look for. While these symptoms are not always easily noticed (especially during a time of year when everyone seems to be doing a fair amount of drinking), they are generally present. If you believe you're drinking alcoholically, ask yourself the following questions.
We Are Here For You
Let Us Help You Heal
Our Drug & Alcohol detoxification experience is second to none.
Learn how we can help by speaking with one of our Treatment Advisors today.
If I go to a social event – whether it's a company holiday party, a party with friends, or a family gathering – do I feel like I need to drink or I won't have a good time?
Have my friends or family members noticed that I've been drinking more than I normally do?
Has anyone expressed concern about my drinking?
When I come home from a social event, will I usually continue drinking by myself?
Do I drink to the point of blacking out?
Do I often wake up with a hangover?
If I do wake up with a hangover, will I continue drinking to get rid of the symptoms (headache, queasiness, shaky hands, etc.)?
Do I get defensive when someone mentions my drinking?
If I'm going to a holiday party, will I bring my own alcohol because I'm afraid they might run out?
Have I missed any events that I said I'd go to because I was either too drunk or too hungover?
These are just a few examples, of course. Some other symptoms of alcoholism include increased tolerance, an inability to cut down or quit despite repeated promises to do so, and physical symptoms of withdrawal upon ceased use.
Holiday-Related Triggers
People get triggered around the holidays for a number of reasons. One of the most common triggers (any time of the year, but especially around the holidays) is family. The truth is, there is no such thing as a functional family – every family suffers from some degree of dysfunction. For some, this means the standard (and usually tolerable) political debate over Christmas dinner. For others, this means years of physical, emotional and mental abuse. Even if familial trauma has been resolved, past emotions can be dredged up when spending the holiday season with your family of origin. If family stresses you out, there are certain coping mechanisms you can utilize to help alleviate stress. If things get heated, or if you feel overwhelmed or irritated, excuse yourself and take a walk around the block. Or call a friend who you know you can confide in (preferably a sober support). Or meditate. Or pray. Remember – if being around your family will actually do more harm than good, it's okay to spend the holidays away. Make plans to visit in the summertime, or whenever you're feeling more emotionally stable.
Our Drug & Alcohol Treatment Services Include
---
Another huge holiday-related trigger is stress. This can be financial stress, stress related to perfectionism, or stress related to a lack of structure. As far as finances go, the holidays are generally a time when people feel pressure to spend a lot of money. They feel pressured to spend money on gifts, on food and drinks, and on holiday events (like New Years Eve parties, for example). If you start to feel stressed about your current financial situation, just remind yourself that spending money is not a requirement. In fact, the most appreciated gifts are often the ones you make yourself – the ones you put thought into. Make a scrapbook or photo album, or simply write a heartfelt card. Avoid hosting any get togethers in order to avoid spending money on refreshments, and find a party (if you feel like being social) that doesn't charge an outrageous cover. Depending on where you live, you should be able to find a free sober event. There is also a certain pressure to be 'perfect' around this time of year. Christmas is portrayed in a very idyllic and unrealistic way in mainstream media – happy families gathered around the Christmas tree in their matching pajamas, singing songs and drinking hot cocoa. The best thing you can do for your sanity is let go of expectations! Finally, a newfound lack of structure can lead to stress. Time off around the holidays can feel overwhelming. If this is the case, implement your own structure. Find a list of local meetings, and map out a strict schedule of meetings that you're planning on attending. Hold yourself accountable, and make sure that you have others (sober supports) holding you accountable too.
Ready To Begin Your Drug & Alcohol Treatment?
Let Us Help Your Family Heal
Our family therapy program is second to none.
Learn how we can help your family by calling a Treatment Advisor now.
What if I'm Not Sober?
The above-listed methods of avoiding relapse and coping with triggers are geared towards those with a little sobriety under their belts already. But what if you aren't sober? If you have been considering seeking treatment but you want to wait until after the holidays, keep in mind that doing so is never medically advised. Because the holidays can be so triggering, symptoms of active addiction tend to worsen. And as previously mentioned, it isn't uncommon for those who have 'decided' to get clean to want to wait until after the holidays.
Begin Healing Now!
Have A Call With One Of Our Treatment Advisors
Caring & Experienced Staff

Fully Licensed & Accredited
If you've convinced yourself that waiting is the better option, ask yourself the following questions:
Do I really want to spend time with my family, or do I want to prolong my using?
Would my family be happier that I was with them (high or drunk) for the holidays, or would they be happier if I was safe in treatment?
Am I in denial?
Addiction is a disease of denial, and denial is tricky, because you ultimately begin to manipulate yourself. You begin to believe your own lies at a certain point. If you are struggling with drug or alcohol abuse but you are unsure which steps to take, please feel free to reach out to us.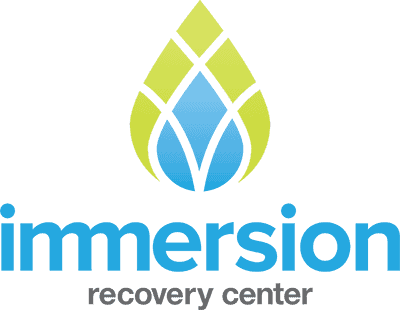 The team at Immersion Recovery understands the hesitation to enter treatment over the holidays. The truth is, however, there is no better time. We look forward to speaking with you, and helping you to begin your road to happy and fulfilled recovery. For help now give us a call 24/7 at (888) 693-1604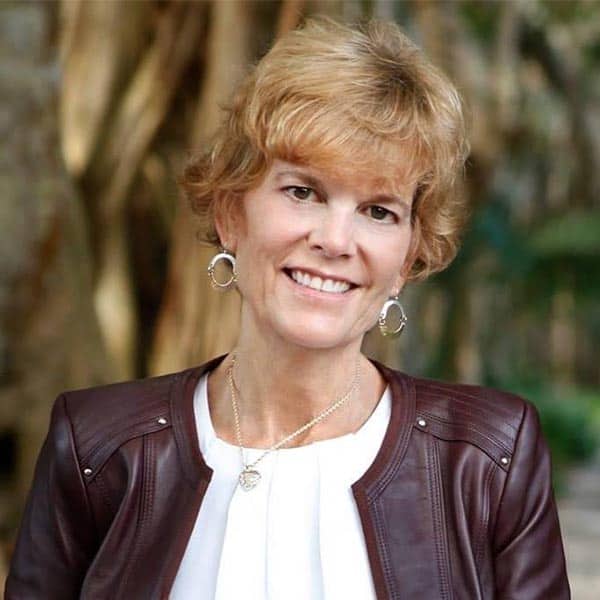 Reviewed for accuracy by :
Serving as the Inpatient Clinical Director at Immersion Recovery Center, Susan will work directly with staff members, clients, and family members to ensure the clinical program remains as effective and individualized as possible. Susan is no stranger to the fields of behavioral health and addiction. She has over 25 years of experience, working in an inpatient setting, an outpatient setting, acute stabilization and nearly all other settings in the realm of addiction recovery.