Prescription Drug Abuse
According to the National Institute on Drug Abuse, the scope of prescription drug abuse in the United States has been rapidly increasing over the course of the past two decades. From 1999 to 2016, overdose deaths directly involving prescription opioids increased five times. Despite the fact that most American adults take prescription medications as prescribed, an estimated 18 million people have abused prescription medications at least once over the course of the past year. The 2017 National Survey on Drug Use and Health reported that within the past year, roughly 2 million American adults abused a prescription pain reliever for the first time. During the same year, 1.5 million abused a prescription tranquilizer, over 1 million abused a prescription stimulant and 271,000 abused a prescription sedative for the first time. The 2018 National Survey on Drug Use and Health revealed that 9.9 million Americans were currently abusing prescription drugs – and this number has only continued to increase.
While there are many contributing factors when it comes to prescription drug abuse (like age, gender and demographic) the most common contributing factor is ease of access. Not only are prescription medications prescribed at extremely high rates throughout the US, but individuals who do not have access to other chemical substances can easily obtain prescription drugs by searching through the medicine cabinets of their family members and close friends. In fact, misuse of prescription medications is highest among young adults between the ages of 18 and 25.
We Are Here For You
Let Us Help You Heal
Our Prescription Drug detoxification experience is second to none.
Learn how we can help by speaking with one of our Treatment Advisors today.
The most commonly abused prescription medications include prescription opioids, prescription stimulants and central nervous system depressants (tranquilizers and sedatives). If you have been prescribed a habit-forming medication that you no longer use, it is very important that it is disposed of effectively in order to prevent abuse. Fortunately, National Prescription Drug Take Back Day was developed to help reduce the potential of prescription drug abuse by providing community members across the country with safe disposal sites.
About Prescription Take Back Day
Join Immersion Recovery Center for National Prescription Drug Take Back Day! The Drug Enforcement Administration developed the national event in 2010 as a way to prevent prescription drug abuse and help citizens safely and anonymously dispose of medications that were expired or unused. The initiative was developed to adequately address what had become (and still is) a serious public health and public safety issue. Numerous studies point to the fact that the majority of prescription drugs that are abused every year in the US are taken from friends and family members. This is partially because most Americans do not know how to properly dispose of unused and unwanted medications. They often attempt to flush them down the toilet or simply throw them away. Not only do these methods of disposal pose a potential public health hazard, simply throwing an unused medication in the trash still leaves the door wide open for the medication to be found and abused. In a 2010 press release through the United States Department of Justice, Acting Deputy Attorney General Gary G. Grindler announced, "With this National Prescription Drug Take-Back campaign, we are aggressively reaching out to individuals to encourage them to rid their households of unused prescription drugs that pose a safety hazard and can contribute to prescription drug abuse. The Department of Justice is committed to doing everything we can to make our communities safer, and this initiative represents a new front in our efforts."
Michele M. Leonhart, Acting Administrator of the Drug Enforcement Administration, added, "Today we are launching a first-ever National Prescription Drug Take-Baign that will provide a safe way for Americans to dispose of their unwanted prescription drugs. This effort symbolizes DEA's commitment to halting the disturbing rise in addiction caused by their misuse and abuse. Working together with our state and local partners, the medical community, anti-drug coalitions, and a concerned public, we will eliminate a major source of abused prescription drugs, and reduce the hazard they pose to our families and communities in a safe, legal, and environmentally sound way." So far the initiative has had immense success, and thousands of prescription medications have been effectively disposed of. In 2019, on the 18th National Take Back Day, over 882,919 pounds of prescriptions medications were collected.
Our Prescription Drug Treatment Services Include
---
Disposing of Unused Prescriptions
The US Food and Drug Administration tells us that the most effective way to dispose of unused medications is by utilizing a drug take-back site or looking up a take-back program in your immediate area. If you find that there is no take-back site in your region and you need to dispose of the medications immediately, first check to see whether or not they are on the FDA "flush list." If they are included in the list it simply means that flushing them down the toilet cannot pose any potential public health hazard. If you do not have access to a safe disposal site and your medication is not on the "flush list," you may be able to dispose of it at home. The FDA recommends that you take the following steps when disposing of a prescription medication at home:
Crush up the medication and combine it with a substance that is unappealing (but not dangerous), such as used coffee grounds, cat litter or dirt.
Once you have crushed the medication and combined it thoroughly with an unappealing substance, place the mixture into a plastic bag or another sealed container.
Throw the container into the garbage.
Take the prescription medication bottle and make sure that all of your personal information is unreadable – either tear off the label or use a permanent market to cross the information out. Once you have done this, throw the medication container away as well. Take the household trash out to the larger garbage
If you have unused, unwanted or expired prescription medications in your home, it is up to you to safely dispose of them so as to reduce the risk of prescription medication abuse. If you or someone you love has been actively abusing prescription medications, there is help available.
Immersion Recovery Center and Prescription Drug Addiction Treatment
At Immersion Recovery Center we offer comprehensive and individualized addiction treatment to men and women of all ages in Southern Florida and all surrounding areas. Our program of prescription drug addiction recovery utilizes a combination of proven therapeutic methods and holistic treatment. We believe in addressing the individual comprehensively with a unique program of integrated care, one that tackles physical, mental and emotional health thoroughly and simultaneously.
We offer a multi-phased approach to clinical care, including:
Phase 1: Medically monitored detox and residential addiction treatment.
Phase 2: Partial hospitalization program (PHP).
Phase 3: Intensive outpatient treatment (IOP), sober living housing and aftercare.
Ready To Begin Your Prescription Drug Treatment?
Let Us Help Your Family Heal
Our family therapy program is second to none.
Learn how we can help your family by calling a Treatment Advisor now.
When prescription drugs are concerned, entering into a medical detox program is always a necessary first step. At Immersion Recovery Center we utilize a wide range of effective detoxification techniques in order to provide our clients with a safe and pain-free withdrawal experience. While in the medical detox portion of our continuum of clinical care, case managers work with each client to develop a personalized plan for the next phase of recovery – in the majority of cases, this includes admission to the inpatient treatment portion of our program. Once inpatient treatment is complete the client moves onto aftercare, which typically includes an extended stay at a reputable sober living house.
Begin Healing Now!
Have A Call With One Of Our Treatment Advisors
Caring & Experienced Staff

Fully Licensed & Accredited
For more information about Prescription Drug Take Back or our comprehensive program of prescription drug addiction recovery, reach out to us today.
Click Here To Find Out The Closest Prescription Drug Take Back Center Near You!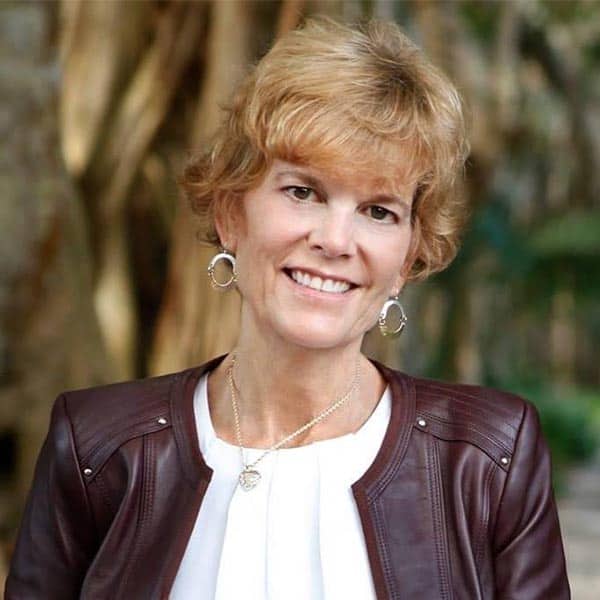 Reviewed for accuracy by :
Serving as the Inpatient Clinical Director at Immersion Recovery Center, Susan will work directly with staff members, clients, and family members to ensure the clinical program remains as effective and individualized as possible. Susan is no stranger to the fields of behavioral health and addiction. She has over 25 years of experience, working in an inpatient setting, an outpatient setting, acute stabilization and nearly all other settings in the realm of addiction recovery.